JOIN IS FOR THE 2023 FRONTERA FARMER FOUNDATION DINNER! Tickets are available here: https://www.exploretock.com/fronterafarmerfoundation
Since its official start in 2003, the Frontera Farmer Foundation has been dedicated to changing the lives of those behind midwestern family farms. This year is no different.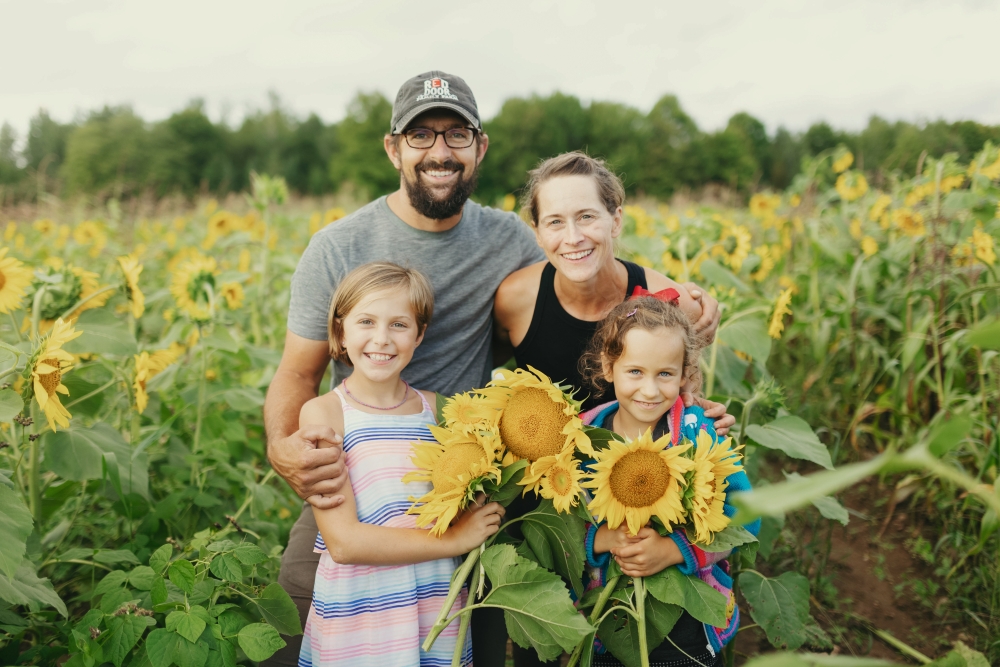 We are awarding $200,000 to 18 different farms with projects as diverse as building portable chicken coops and installing vacuum packing machines. Every one of these projects will make these farms more profitable, productive and sustainable, allowing these farmers to better provide for their families as they provide for us fresh produce, eggs, and meat.
Look for the fruits of these labors at your local farmer's markets. If you recognize any of this year's recipients, say hello! They're great people and have wonderful stories to tell.
Thank you to all who've contributed to the Frontera Farmer's Foundation this year and in the past! None of this important work would be possible without your generosity.
Congratulations recipients!
Abundant Pastures – Claremont, IL (http://www.abundantpastures.farm/)
Project: Purchasing and installing a new egg washing machine.
Adam's Acres – Grayslake, IL (http://adamsacresorganics.com/)
Project: Purchase a tractor for use at their suburban Chicago farm.
B.S.R.R. Youth Center & Academy Farm – Pembroke Township, IL (https://www.facebook.com/bsrryouthcenteracademyfarm)
Project: Update the irrigation system, repair fencing, and purchase a cooling unit for produce storage.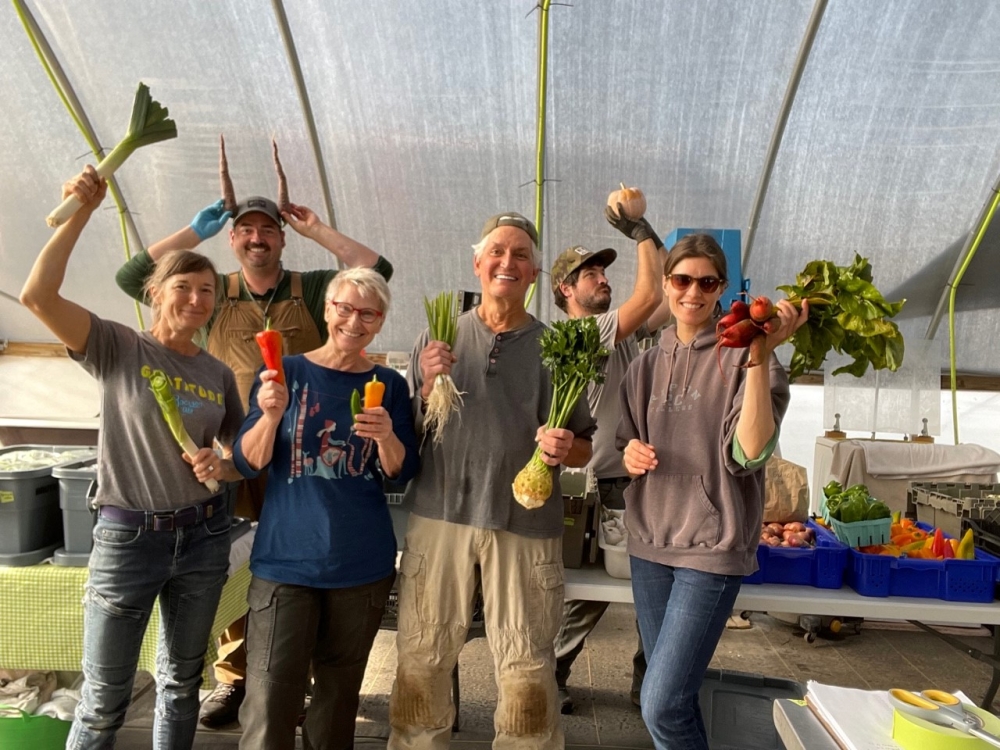 Bekkum Family Farms / Nordic Creamery – Westby, WI (https://nordiccreamery.com/)
Project: Purchase a new vacuum packaging machine.
Blacksmith Acres – Dundee, IL (https://www.blacksmithacresfarm.com/)
Project: Purchase a truck cap to increase deliveries to market, and transition to a no-till land with the use of organic cardboard mulch.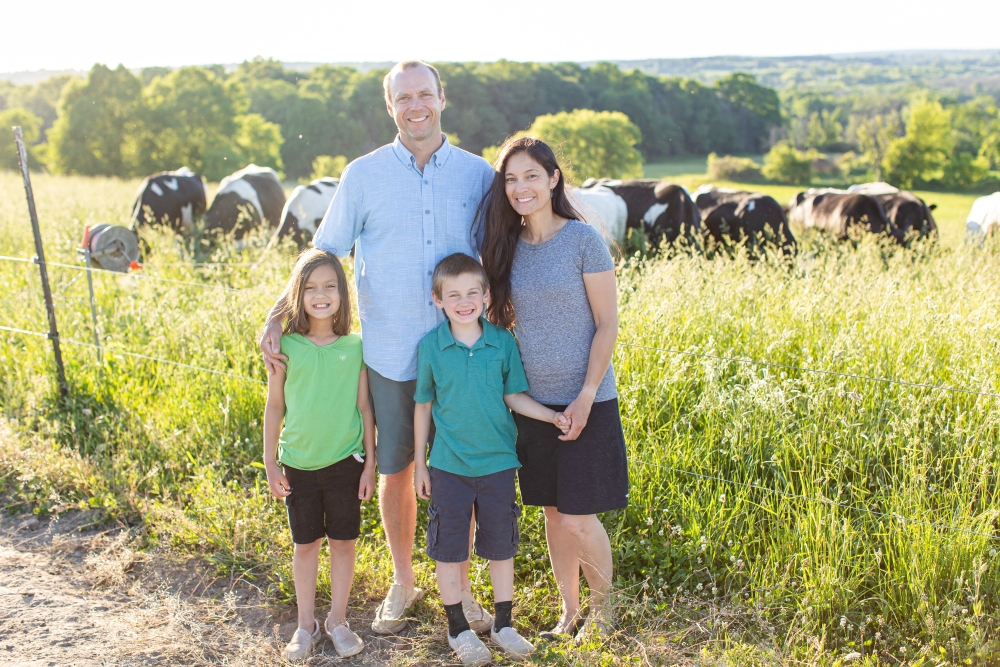 Fox at the Fork – Monee, IL (http://foxattheforkfarm.com/)
Project: Purchase a PaperPot transplanter starter kit and electric fencing components to improve crop yields, increase efficiency, and diversify farm operations.
Kakadoodle – Frankfort, IL (http://kakadoodle.com/)
Project: Purchase a portable, pasture chicken coop to increase egg production.
Lanes End Farm – Lowell, IN (https://lanesendfarm.square.site/)
Project: Build a 30'x76' climate controlled greenhouse.
Moss Funnel Farms – Bangor, MI (http://www.joesblueberries.com/)
Project: Purchase a used 3/4 ton pick-up truck.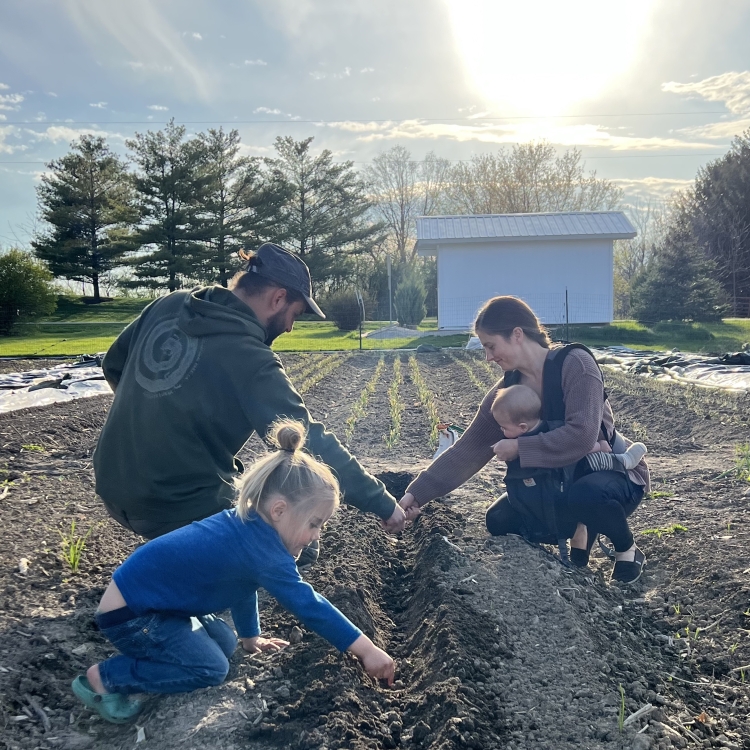 Red Door Family Farm – Athens, WI (http://www.reddoorfamilyfarm.com/)
Project: Purchase a rinse conveyor washing system to accommodate larger orders and improve our sanitation practices.
Silverbeet Farm – Kalamazoo, MI (https://www.facebook.com/Silverbeetfarm)
Project: Build a mobile, climate-controlled produce storage environment.
Terra Vitae Farms – Woodstock, IL (https://www.terravitaefarms.com/)
Project: Purchasing freezers to increase our meat storage capacity for our farm.
Turtle Creek Gardens – Delavan, WI (https://www.turtlecreekgardenscsa.com/)
Project: Purchase a larger-capacity van, to increase produce supply to Chicago.
Wild Coyote Farm – Berrien Springs, MI (http://wildcoyotefarm.com/)
Project: Build a mobile hoop structure as a greenhouse, winter laying henhouse, and lambing hut (all in one).
Wildgrain Farms – Fairbury, IL (http://wildgrainfarms.com/)
Project: Build a produce washing shed.