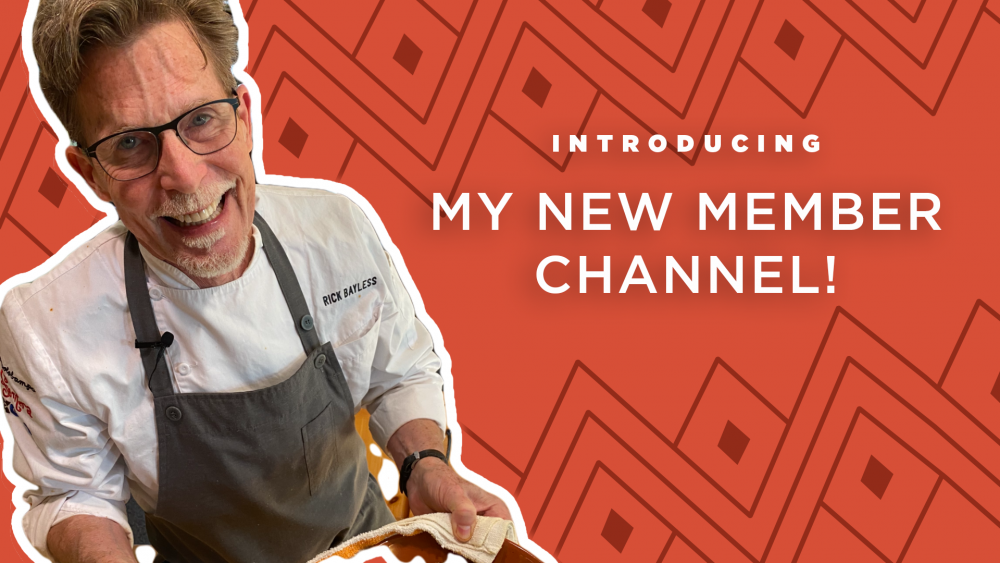 I can't wait to show you what I've been working on!

Our YouTube membership channel offers members-only access to some incredible new recipe videos. We're launching with two levels: 

• Live with Rick! ($9.99/month): Access to live cooking sessions hosted at my home kitchen, monthly live video chats with me and two all-new weekly cooking videos: "Kitchen Adventures" to step you through some of the classic and contemporary recipes in the Mexican kitchen, and the "Essential Salsas and Quick Bites" series to take you way beyond chips and salsa. 

• Kitchen Club ($4.99/month) Access to all of the twice-weekly cooking video lessons. 

No matter what level you choose, I'll be dropping something a little extra for you every week, things like tours of my garden, lessons in knife sharpening, tips for entertaining and so much more. I might even show you some of my favorite yoga moves.

Why are we doing this? Well, we all know restaurants have been forced to adapt in order to survive. This is my way of supporting our employees at this crazy time. That's right, proceeds from your membership are headed to our restaurant staff. We really hope you'll join us on this ride.  Ready to get started?