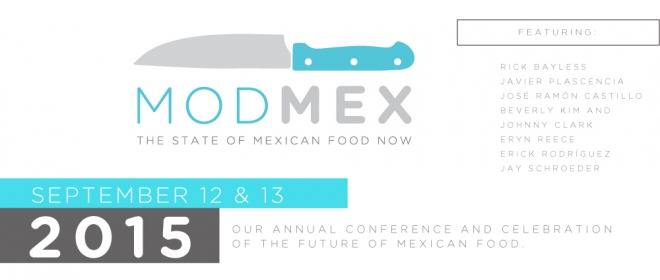 As a kickoff for the uber-successful Chicago Gourmet festival, world-class chefs and mixologists will once again descend on Chicago for the third annual ModMex-ModMix, our two-day food conference filled with tastings, expert mixology and one very special dinner.
And you can be there to experience all of it.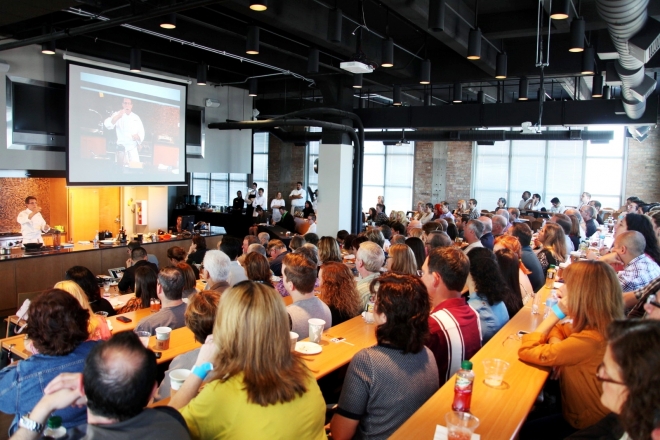 Saturday's conference, dubbed "Mod Mex & Mod Mix: Mexican Food Today," features chefs and mixologists preparing and discussing beautiful new dishes and cocktails — satisfying from their roots in tradition, compelling from their right-for-today creative spark. Of course, there will be tastings of all the good stuff. And the proceedings will be emceed by everyone's favorite public radio quiz show host/bon vivant Peter Sagal. Which is great. We love him.
Javier Plascencia, the chef of Tijuana's elegant and cutting-edge Misión 19, is leading the way to defining his region's cuisine. He'll cook from this year's chosen market basket in a way only a Baja chef can. He'll be joined by Mexican chocolate mastermind José Ramón Castillo of Mexico City's Que Bo! and we can't wait to see how this bigger-than-life wunderkind weaves together savory and sweet, old and new. Chicago heroes Beverly Kim and Johnny Clark, the husband-wife team behind Parachute, are also part of the fun this year. We are more than intrigued to watch them bring a completely novel approach to our pantry of traditional Mexican ingredients.
Of course, Rick Bayless will be there, taking the challenge of creating (and explaining step-by-step) a new dish from this year's pantry. It'll debut at ModMex, then take a prominent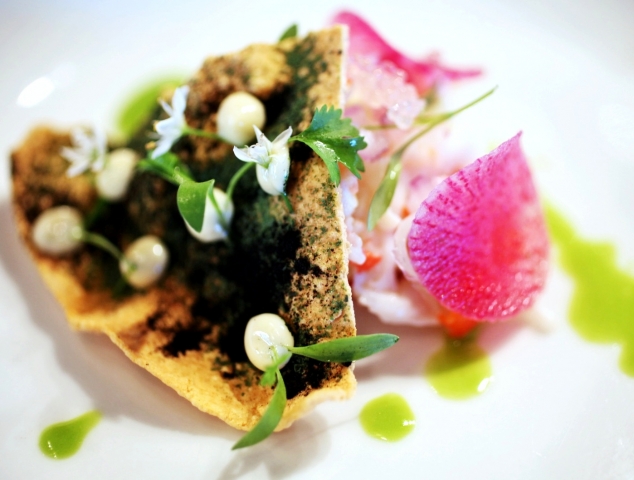 place on the Topolobampo menu.
Joining us to talk Mexican cocktails are Eryn Reece, of New York City's Death & Company and its agave-soaked sister bar Mayahuel, and mezcal connoisseur Erick Rodríguez of Mexico City's Alamamezcalera. Yes, Frontera's mezcal champion Jay Schroeder will dazzle with a libation or two.
On Sunday, Topolobampo will host "ModMex/Mix: The Meal," where our guest chefs and mixologists will collaborate on a five-course dinner featuring all new cocktails and dishes (with great wine pairings from sommelier Jill Gubesch).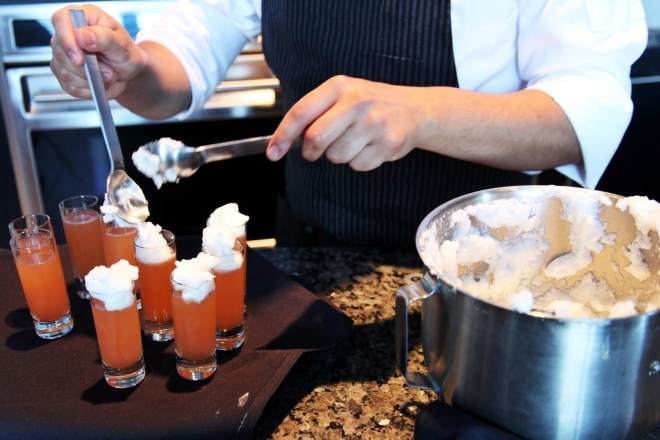 Still not enough Mod Mex for you? Sign up for our VIP reception, which starts at 5pm with a pre-dinner demo by Rick. (VIPs will also walk away with a signed copy of More Mexican Everyday, Rick's latest cookbook.)
Tickets to all ModMex/Mix events are available at the Chicago Gourmet website, and they always sell out quickly.
Proceeds from tickets sales benefit Kendall culinary students via two amazing organizations — the Frontera Scholarship, which awards full tuition scholarships to Mexican-American students, and Illinois Restaurant Association Educational Foundation, which awards scholarships to students looking to make a career in the hospitality industry.