With ModMex 2014 right around the corner, you're probably daydreaming about what delicious dishes will be devised, what interesting insights will be uttered. We can't predict the future (yet), but we can make some educated guesses based on the bios of our presenters. So let's dig in.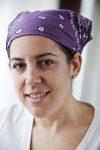 Fany Gerson, lanewyorkina.com
Fany is the author of two books on Mexican sweets, My Sweet Mexico and Paletas. She is the proprietor of two businesses centered around sugar: Dough, a doughnut shop in Brooklyn, and La Newyorkina, a Mexican candy-and-confections company.
Something she might talk about at ModMex: Ice cream on a stick.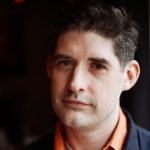 Dave Arnold, cookingissues.com
Dave is the internationally-celebrated cocktail dude at Booker & Dax, part of the Momofuku empire. Insatiably curious, Dave is also the Director of Culinary Technology at The French Culinary Institute. He joins us for our special ModMix program.
Something Dave might talk about at ModMex: Robots.
Pablo Salas, Amaranta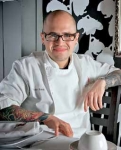 Pablo—widely considered the nicest guy in Mexico's restaurant scene—is the chef/owner of Amaranta, a fine-dining establishment that has stunned the small city it's located in, Toluca.
Something Pablo might talk about at ModMex: Green chorizo—and why it's not the only thing we should know Toluca for.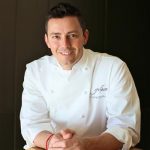 Curtis Duffy, Grace
Curtis is one of Chicago's—and America's—most revered chefs, having spent time at Charlie Trotter's, Alinea and Avenues before opening the long-awaited Grace in 2012.
Something Curtis might talk about at ModMex: Micro-seasonality.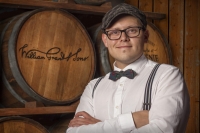 Joseph Mortera
 If you're drinking a great cocktail in Mexico City these days, chances are Joseph had something to do with it. He's developed cocktails for all the great spots in DF, including Limantour, Felix and Salinger.
Something Joseph might talk about at ModMex: Gin.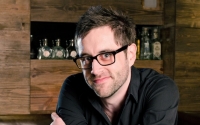 Jay Schroeder, Frontera Grill
Our very own Jay Schroeder will be hanging out at ModMix, where he'll probably do something that reveals his passion for Fernet.
Something Jay might talk about at ModMex: Small-batch mezcals.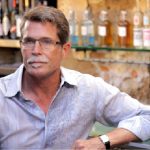 Rick Bayless
Rick, the chef/owner of Frontera Grill, Topolobampo, Xoco; author of 9 cookbooks; and host of the PBS television show Mexico: One Plate At A Time, is the creator and curator of ModMex. 
Something Rick might talk about at ModMex: The future.