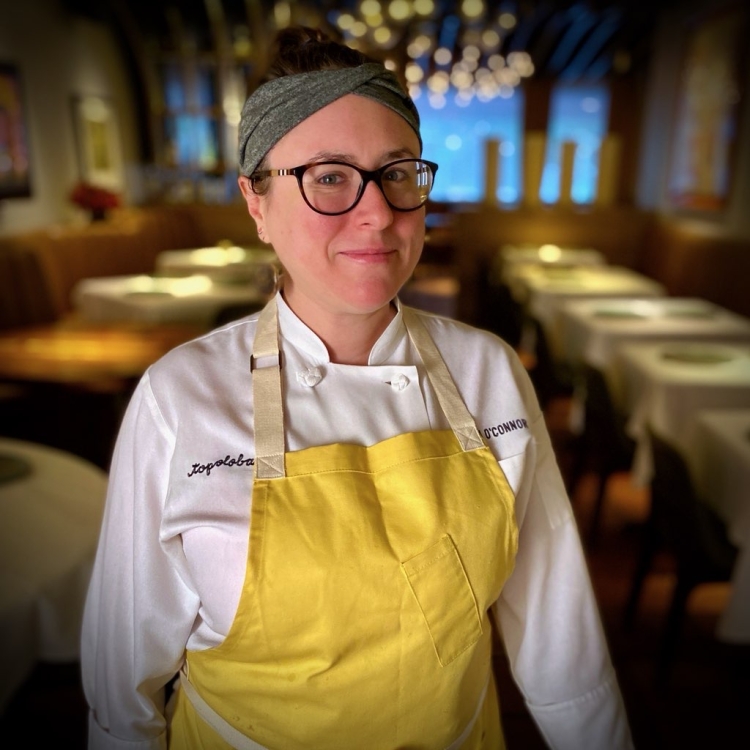 Topolobampo, the acclaimed Mexican fine dining restaurant from Rick Bayless, has promoted longtime sous chef Meagan O'Connor to the role of Chef de Cuisine.
"This is an awesome responsibility. I'm looking forward to leading this highly creative team and creating menus that surpass expectations of what Mexican food could look and taste like," said O'Connor, who joined the restaurant as a prep cook more than 15 years ago.
O'Connor takes over for Zach Steen, who leaves his post in a promotion to culinary director for Frontera restaurants.
Bayless said O'Connor's execution of regional Mexican flavors, along with her keen sense of leadership and communication, makes her the natural choice to lead the kitchen.
"Meagan has a wide-ranging perspective on Mexican food. She's been with me all over Mexico, tasting food in places like street stalls and some of Mexico's world-class fine dining restaurants. What's more, she knows Topolobampo back-and-forth. She's led countless tastings and pored over our vast collection of cookbooks. She holds herself to a high standard and that resonates with our whole team," Bayless said. "Plus, she can really, really cook."
O'Connor said her vision for the restaurant includes "fostering an environment of love and respect, for each other and for our ingredients."
Topolobampo opened its doors in 1989 to critical acclaim, eventually earning the 2017 James Beard Foundation Award for "Outstanding Restaurant" and retaining its Michelin star since 2011.
The restaurant's newest six-course tasting menu (titled "What is Art?") is an exploration of flavors inspired by the restaurant's collection of paintings from Mexican masters. The begins Wednesday, June 29 and runs through Aug. 13. Reservations are available at exploretock.com/topolobampo