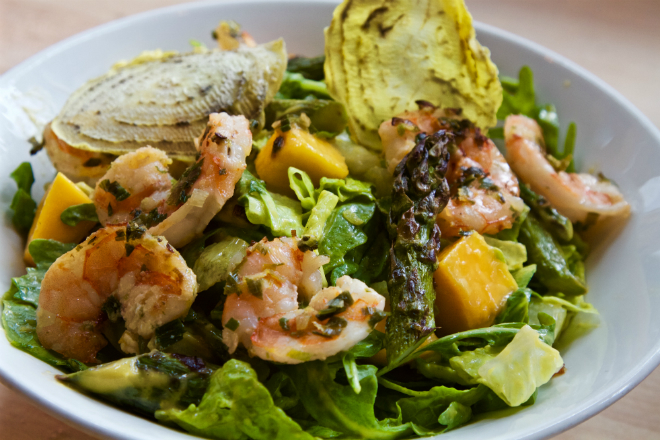 Shrimp-Mango Salad With spicy green garlic mojo-mango dressing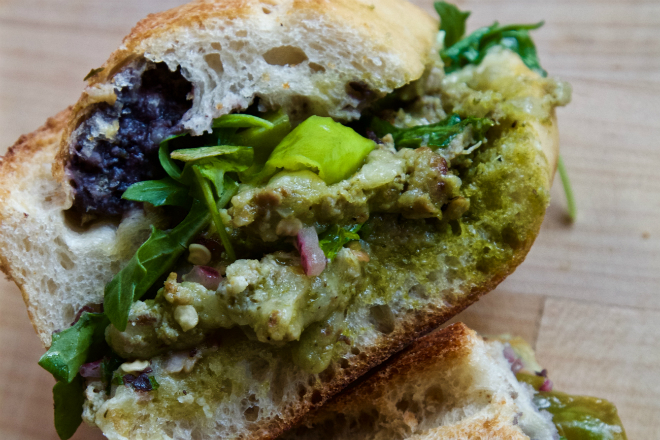 Chef Wil's Spicy Herb-Green Sausage Torta #Tortally tastes like spring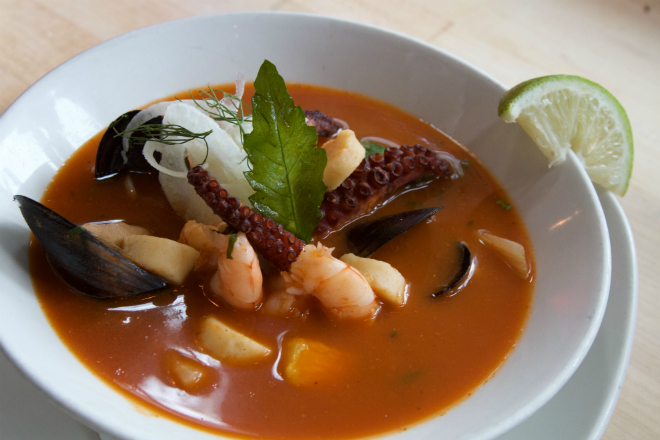 Seafood Caldo Veracruz comes to Chicago!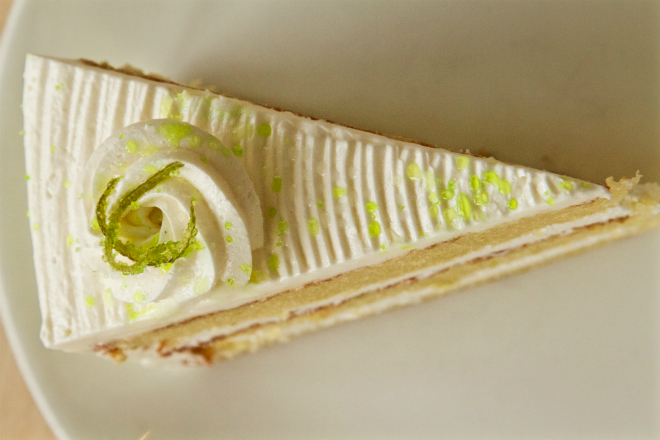 Margarita Cake Lime-butter cake, tequila buttercream, coarse salt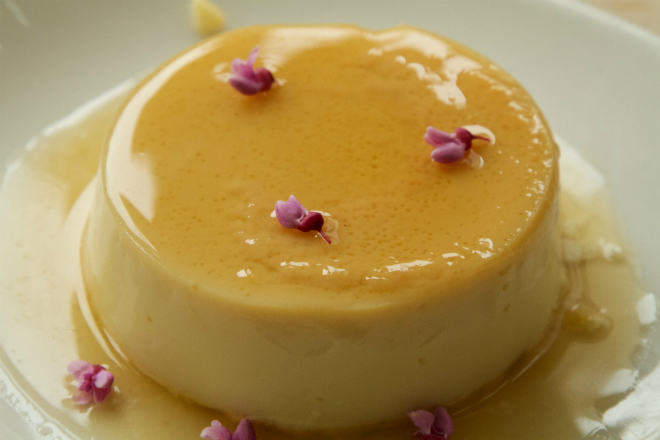 Bayless Garden Flan Made with honey and lavender from Rick's backyard!
April showers have given way to May…showers. Seriously, the sun has been out for like one day all month, but that hasn't stopped XOCO's amazing chefs from thinking spring.
Chef Wil has kicked things off with a brand new salad featuring a green garlic mojo made with manzano chile, a specialty  variety grown for us by our friends at Nichols Farm and Orchard. The chile, Wil says, is "similar to a habanero but not as intense." A little of the same mojo is used to marinate the salad's Mexican blue shrimp, then it's blended with Honey Manila mangoes to make a bright, sweet almost tropical dressing for the greens and farm-fresh grilled asparagus.(See? Spring-y.)
Wil's torta, meanwhile, brings full flavor with a seasonal touch. The highlight is a spicy herb-green sausage of ground bacon and ground pork shoulder made zesty with serrano chile, parsley, knob onions, cilantro and spices. It's garnished with artisan Jack cheese, arugula, grilled shishito peppers and red onion, and it's as good as it sounds.
Chef Julio has made a seafood caldo inspired by his time as a cook at Frontera Grill. The restaurant's Veracruz menu, resplendent with the region's coastal flavors, made a lasting impression and he wanted to emulate that at XOCO. He's done all that and more, with a Veracruz-inspired tomato-chipotle broth that complements the soup's charred octopus, West Coast mussels, tatume squash and fennel in magical ways.
As always, we end with dessert. And as always, Chef Wendy dazzles. The creamy flan is drizzled with Bayless Garden honey (Rick's a backyard beekeeper) and lavender (he's an avid gardener, too.)
And since May always contains the celebratory holidays of Cinco de Mayo and Mother's Day, Wendy wanted a dessert to commemorate those celebrations.
Lucky for us, she's made the Margarita Cake, a lime-butter cake topped with tequila buttercream.
"I love margaritas! And most other people love margaritas, so I figured this would be something that's fun," she said.
Check out the new XOCO menu here.