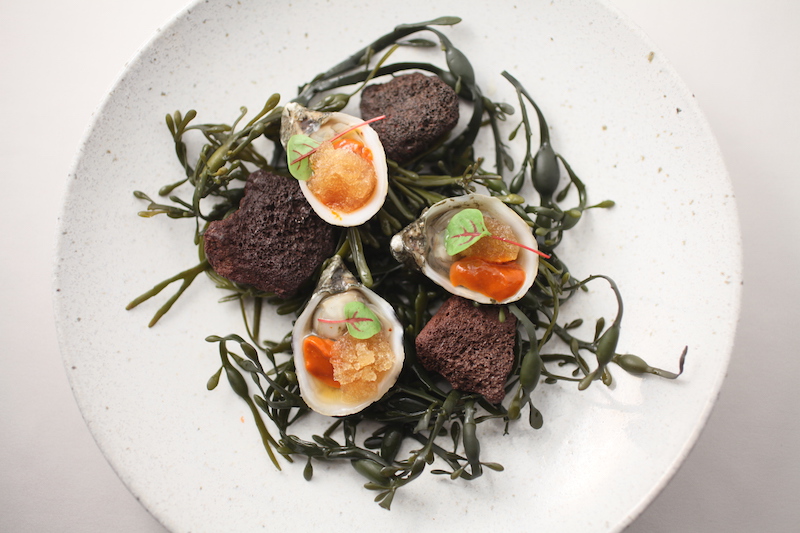 Oysters on the Coast: Shigoku oysters, homemade chamoy (guajillo, apricot, lime), tomatillo-mezcal raspado, sal de guzano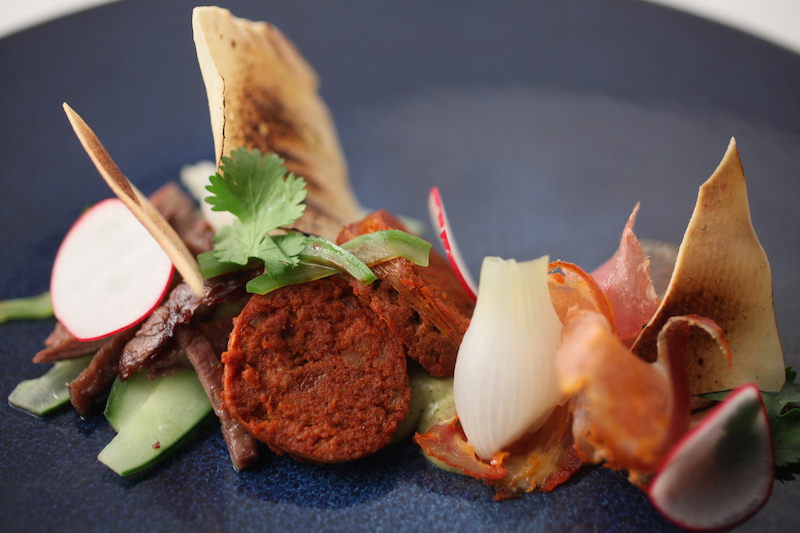 Taco Corridor: Wood-grilled ribeye tasajo and pork chorizo, Fermín Ibérico smoked pork loin, avocado-chile de agua salsa, grilled knob onions, charred tlayudas, cucumber, radish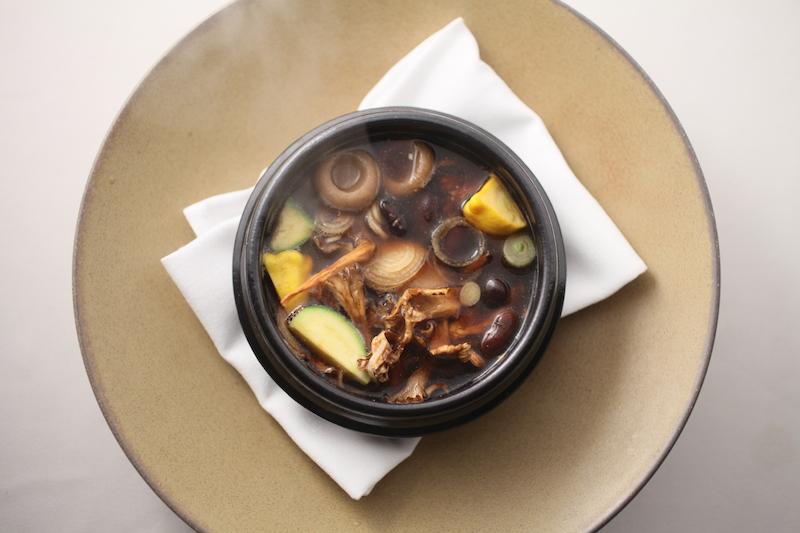 Caldo de Piedra: "Stone soup" of wild mushrooms, ayocote beans, local squash, Oaxacan dumplings, black garlic broth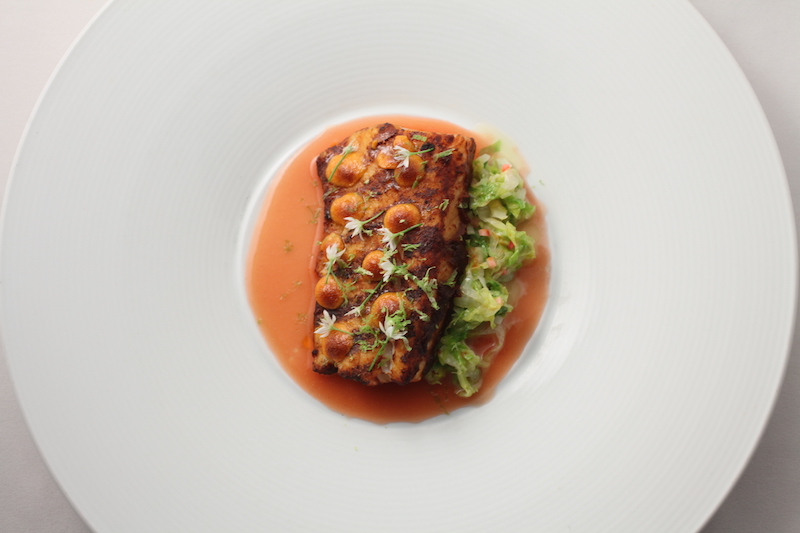 Fish a la Talla: Wood–grilled walleye, red chile adobo and chipotle-garlic mayo, fresh tomato-arbol sauce, warmed romaine and radishes with butter and lime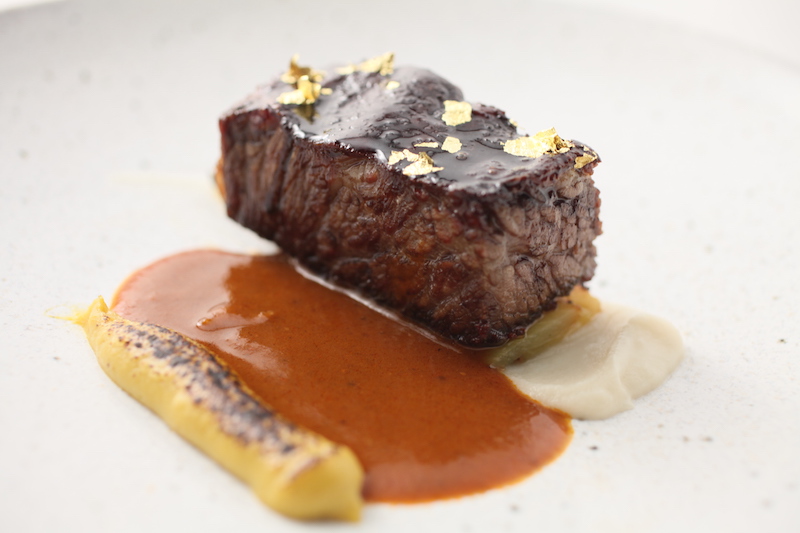 Shortrib, Estofado de Boda: Gilded slow-cooked shortrib, estofado de boda (ancho and guajillo chile, three fruits, tomato, sweet spices), custardy plantain, turnip espuma, charred pineapple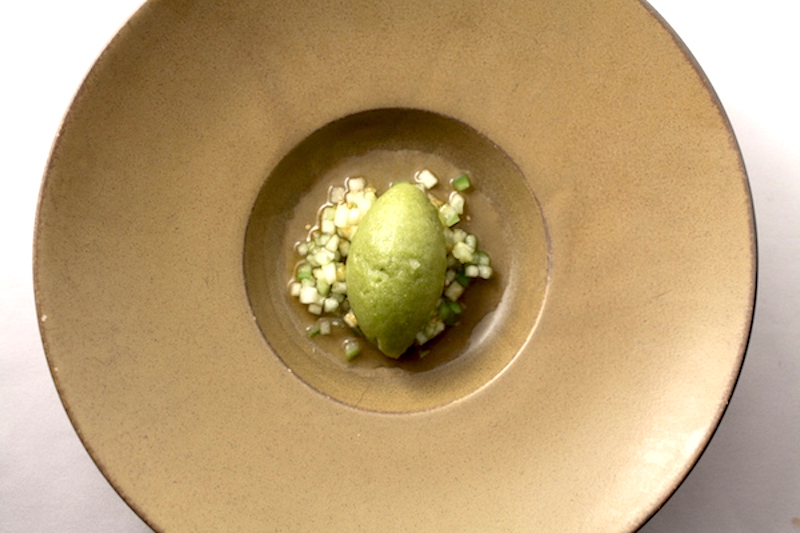 Frozen Hillside: Sorbet of prickly pear cactus and lime, sweetened tomatillo water, Honey Crisp apple salsa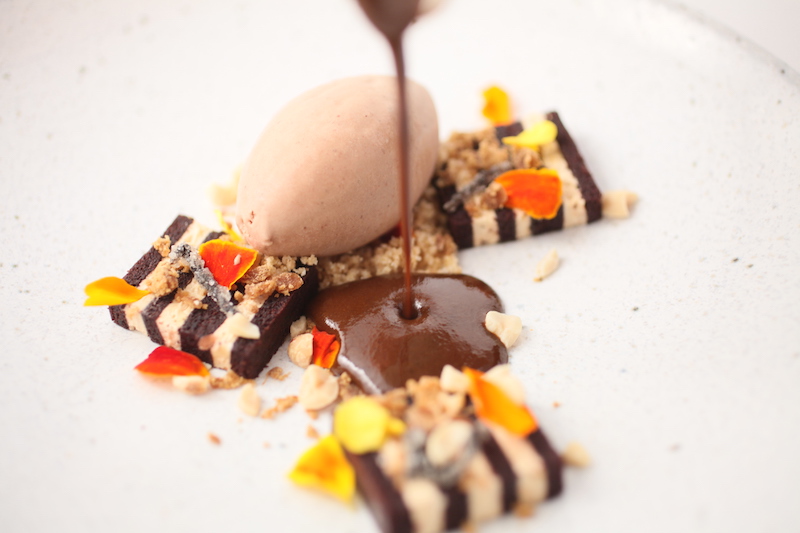 Mole Dulce: Spiced buttercream, Oaxacan chocolate ice cream, red mole
Oaxaca is legendary among Mexico's regional cuisine. It is, of course, the land of the SEVEN MOLES! But it's a whole lot more. And that's where Topolo's latest menu will take you.
First we head to to the beach for oysters and a little mezcal. Then we're off to the infamous, smoke-filled "taco corridor" in downtown Oaxaca City for a little primal goodness.
In the Chinantec highlands, there's a rustic "stone soup" cooked right in its serving vessel, a technique we've emulated at your table.
And all along the Pacific coast, folks are grilling red chile-glazed fish a la talla over wood fires.
Out in the wind-swept Isthmus of Tehuantepec cooks spend days creating ceremonial estofado de boda.  
But wait! No mole on the Oaxacan tasting menu? Yes, a little chocolate-laced mole coloradito—perhaps a touch sweeter and chocolatier than usual—with your spiced layer cake and Oaxacan chocolate ice cream.
Expect anything — Oaxaca is always filled with surprises.