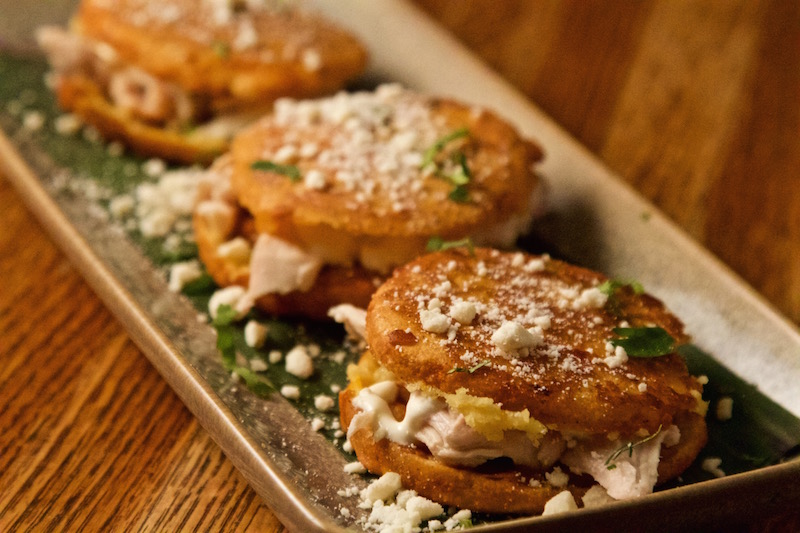 BUTTERNUT SQUASH BOCOLES Crispy fresh corn masa bocoles (infused with butternut) filled with maneados, smoked chicken, salsa negra, crema, and queso de bola cheese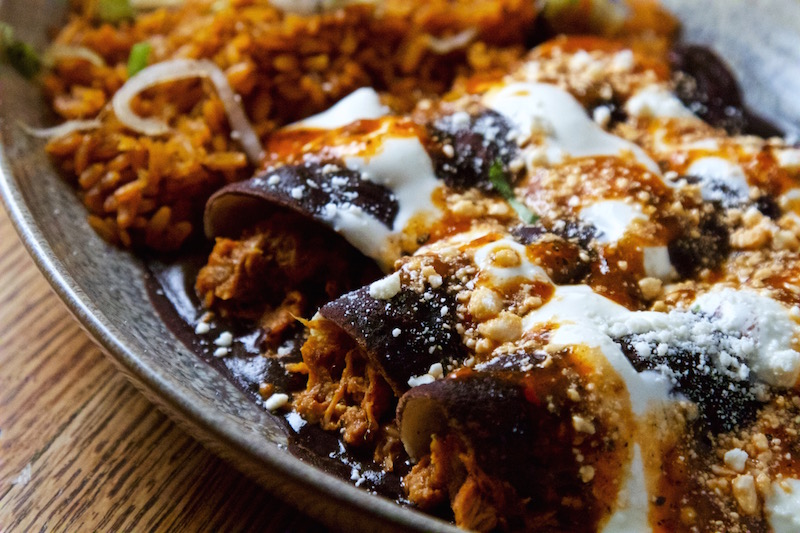 CHEF'S CHOICE ENCHILADAS Chipotle-black bean sauce, three-chile salsa, homemade crema, añejo cheese, white onions, cilantro leaves.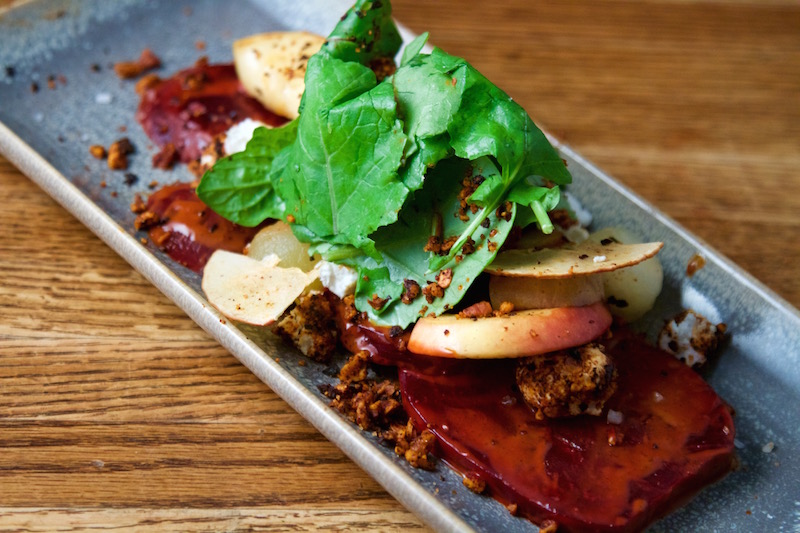 BEET, ANCHO & APPLE 3 WAYS Roasted beet and grilled apple salad, local goat cheese, ancho chile dressing, ancho-pecan crunch, limey "compressed" apples, apple chips, Bayless garden greens
SKATE WING MILANESA Crunchy-coated New England skate wing, red chile mayo, pickled onions, ensaladita (Savoy cabbage, tomato, cilantro). Garlicky black beans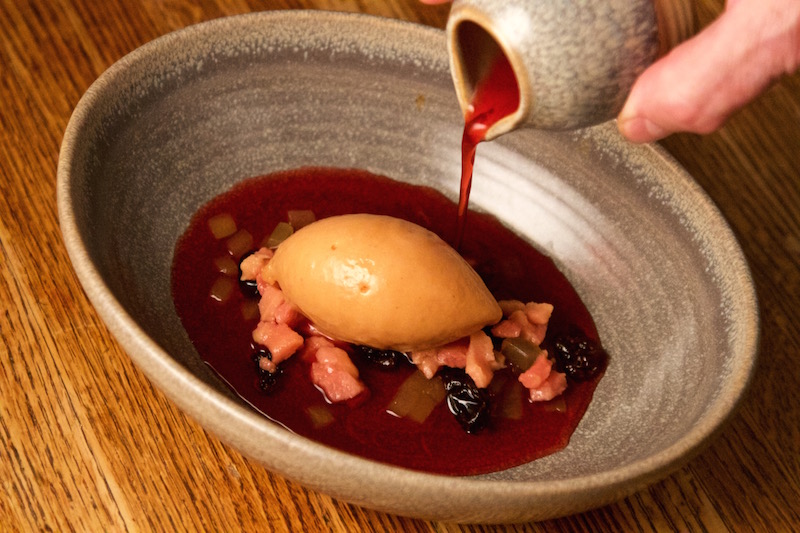 SOPE de FRUTAS Guava sorbet, holiday fruit (fresh guava, apple ates, tequila soaked raisins), sparkling ponche "broth."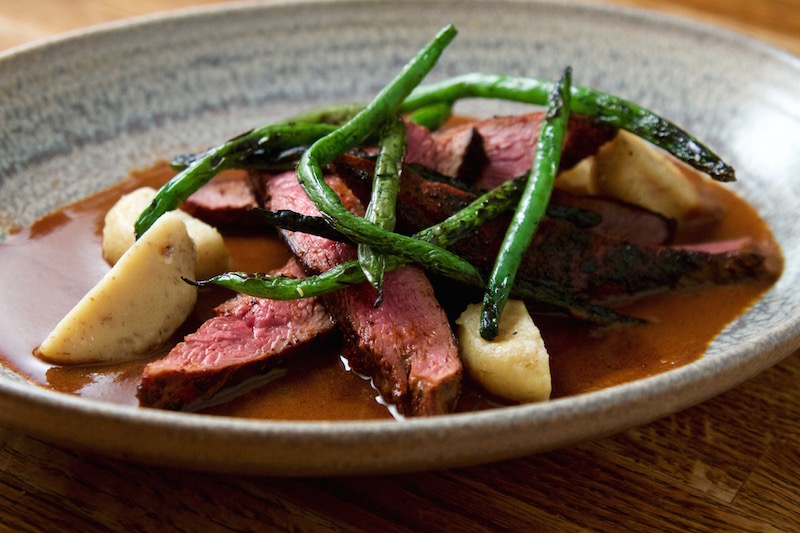 DUCK IN MOLE DE XICO Grilled duck breast, fruity-nutty Xico-style mole, plantain chochoyotes (dumplings), smoky green beans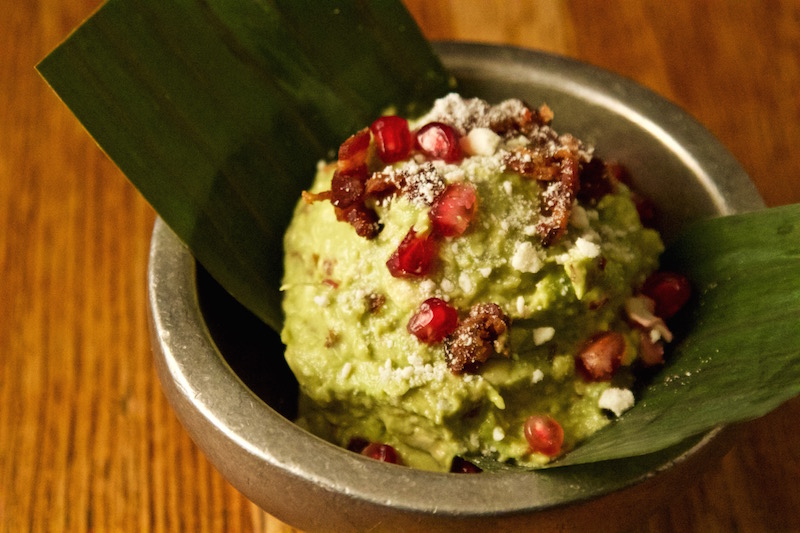 SEASONAL GUACAMOLE Mashed Michoacan avocados, bacon, smoky morita chile, pomegranate, cilantro, añejo cheese.
An extra dessert here, a Champagne toast there. The holiday spirit is in abundance at Frontera.
And it is pure magic.
Our chef team has added quite a few new seasonal dishes to spread the cheer. Check them out above.
Or, way better, make a reservation and spend a little bit of your holidays with us.