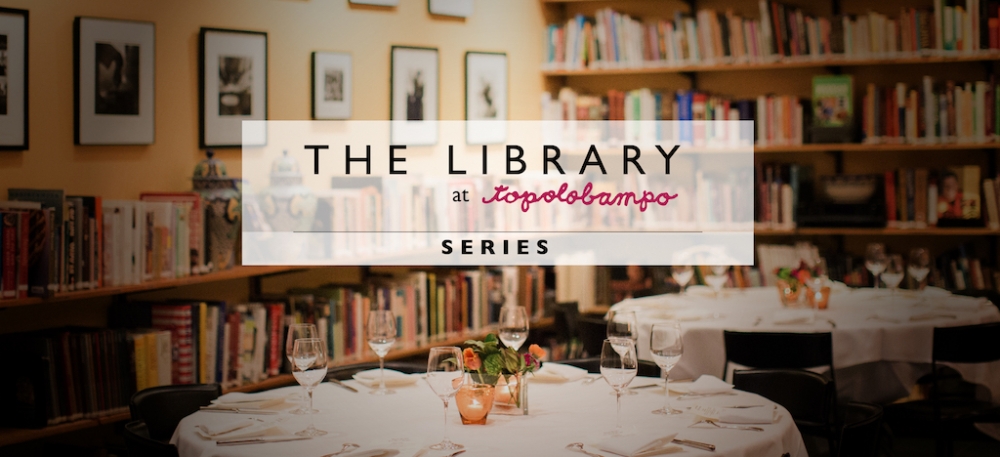 Every three months, the Topolobamo team creates a new, innovative tasting menu that transports you to a new place, perhaps a different time.
This year, shortly after these menus debut, we're offering an exclusive opportunity to experience them—with exceptional wine & spirits pairings—in the intimacy of Rick Bayless' private cookbook library and test kitchen.
The "Library Series at Topolo" offers guests the opportunity for rich interaction with chefs, sommeliers and spirits experts who will demystify their creative process and share a little of the magic that goes into creating the award-winning Topolo's elegant, soulful menus.
On-hand for these intimate five-course dinners will be our wine team (led by sommelier Jill Gubesch), spirits team (led by Lanie Bayless) and chef team led by Rick Bayless and Zach Steen.
Feb. 12: Winter Beach Vacation
April 29: Flavors of Pre-Columbian Mexico
July 15: Modern Mexico City
October 29: TBD