Lard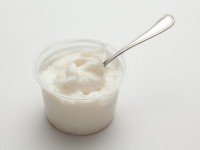 Manteca de Puerco
FINDING: Meat counters in Mexican groceries; Mexican or German (or other Eastern European) butchers.
CHOOSING: Lard that is more tan than white typically has a fuller, roastier, rich pork flavor. By Mexican standards, the best-made will be solid (though a little soft) at room temperature.
STORING: In the refrigerator, well sealed, for up to 3 months; frozen for a year.