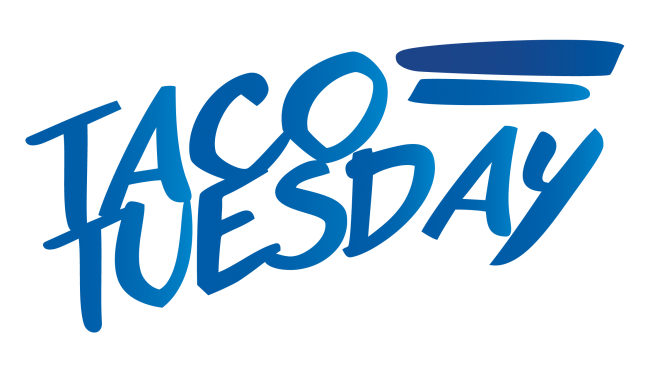 Score one for efficiencies in the modern food system.
Luxurious pork belly is no longer relegated to butcher shops and restaurant kitchens. Well-stocked grocery stores are now carrying cooked pork belly (I buy it regularly at Trader Joe's), allowing home cooks to skip a whole mess of steps and get right to the cooking.
That means these indulgent, crispy pork belly tacos are just a few minutes away.
Here, I've suggested a seasonal variation on traditional guacamole. When you make it, you'll thank me. The creamy avocado, sweet apples and jalapeño chile are amazing partners for salty pork belly. 
Add a spoonful of salsa verde and you have one of the more special weeknight taco in the #TacoTuesday catalogue.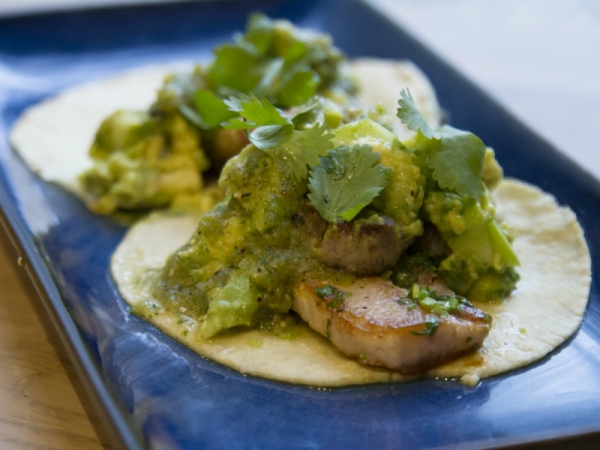 Ingredients
3 ripe

medium-large

avocados

2-3

fresh hot green chile (such as serrano or jalapeño),

stemmed and roughly chopped into small pieces (divided use)

1/4

cup

(loosely packed) chopped fresh cilantro (divided use)

2

medium

apples (a crisp-texture one like Granny Smith works good here), peeled, cored and cut into ¼-inch pieces

1

tablespoon

lime juice

8

ounces

pork belly (I like the kind available at Trader Joe's), sliced about 1/4-inch thick

1/2

cup

Roasted Tomatillo Salsa

for serving

12

warm

corn tortillas
Instructions
One at a time, run a knife down through each avocado, starting at the top, until you reach the pit; continue cutting around the pit until you reach the point you started.
Twist the two halves of the avocado apart. Remove the pit and discard. Scoop the flesh into a large bowl with half of the chiles and half of the cilantro.  Mash coarsely with the back of a spoon or an old-fashioned potato masher. Fold in the apples. Season with salt (usually about a teaspoon) and lime juice.
Set a large cast iron skillet over medium-high heat. Sear one side of the belly for 2-3 minutes. Flip, then add the remaining half of the chiles and cilantro to the pan. Sear for another 2-3 minutes.
Build your tacos by placing seared pork belly on a warm corn tortilla and garnishing with apple guacamole, salsa and cilantro.