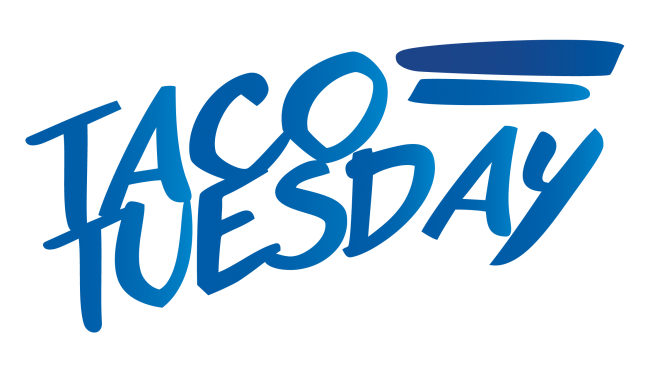 In Mexico, huitlacoche, that mysterious looking mushroom that grows right out from the ear of corn, is pure luxury. 
Here in the states, well, it's considered a blemish at best, evil "corn smut" at worst.
So it's true: one man's meat is another man's poison.  And for the record, you can count me in the camp that considers huitlacoche a delicacy. The flavor is (unsurprisingly) like an earthy, sweet mix of dark mushrooms and corn. 
In other words, it can be a fantastic ingredient to add to your #TacoTuesday repertoire. Or not.  Depends on which side of the meat and poison divide you fall. 
Here, I'm bolstering all of that complex flavor with meaty oyster mushrooms, tomatoes, onion, garlic and herbs. Oh, and a quick hit of queso añejo. 
The result is a weeknight taco that's as filling as it is exotic. 
Quick note: While it's actually common to buy cobs with the huitlacoche attached in Mexico during the rainy season, it's mostly commonly sold in the States-side Mexican markets in jars or cans. You may also have luck procuring some by asking around your local farmers' market.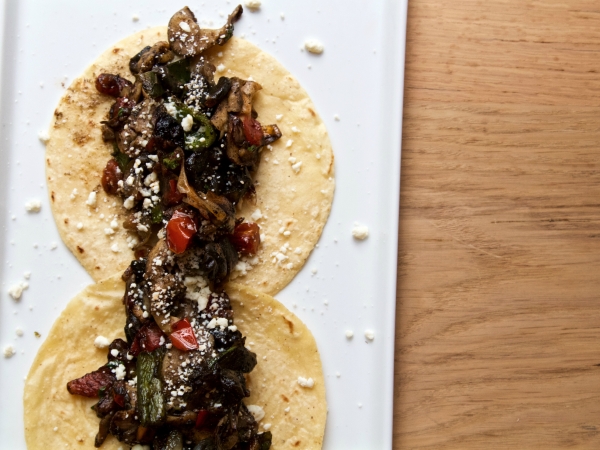 Ingredients
2

tablespoons

olive oil

1

medium

white onion, sliced 1/4-inch thick

2

cloves

garlic, peeled and finely chopped

1

medium

tomato, diced

1

cup

packed, roughly chopped lobes of oyster mushrooms

6

ounce

can of huitlacoche (available at Mexican markets)

Salt

2 to 3

tablespoons

epazote leaves, chopped

12

corn tortillas
Instructions
Roast the chiles directly over a gas flame or 4 inches below a very hot broiler until blackened on all sides, about 5 minutes for open flame, about 10 minutes for broiler. Cover with a kitchen towel and let stand 5 minutes. Peel, remove stem and seeds. Then rinse briefly. Chop into ¼-inch pieces.
In a large (10-inch) skillet, heat the oil over medium. Add the onion and fry, stirring regularly, until lightly browned, 7 to 10 minutes. Stir in the garlic and cook about 2 minutes more. Increase the heat to medium-high, add the tomato and cook, stirring occasionally, until the juices have reduced, about 4 minutes.
Add the poblanos to the tomato mixture along with the huitlacoche and other mushrooms, simmer stirring often, until reduced and quite thick, about 10 minutes. Season with salt, usually about 1 teaspoon, and mix in the epazote. Spoon the mixture into warm corn tortillas and top with queso añejo.