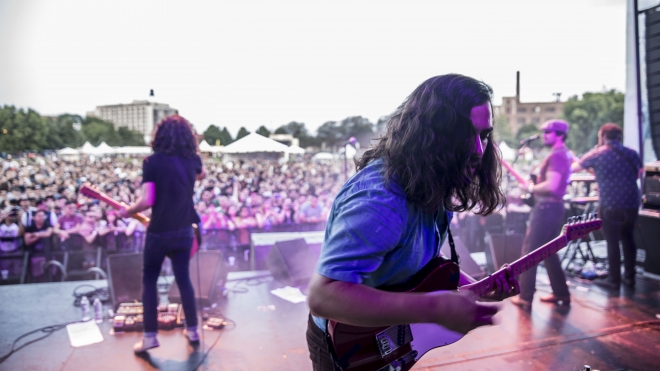 You love hot Latin jams. We love local farms.
Let's DO SOMETHING about it.
Our friends at Ruido Fest have generously offered a pair of VIP passes to the alternative Latin music festival, which takes place July 8-10 in Chicago's Addams/Medill Park. To get your hands on the passes, consider a donation to the Frontera Farmer Foundation, our nonprofit that awards grants to small Midwest family farms.
To make a donation of any size, go here. We'll collect the names of all donors, then pick the lucky winner** out of a hat on June 23.
This year's Ruido Fest lineup is packed with amazing acts, like legendary Argentine ska band Los Fabulosos Cadillacs, Chilean rockers La Ley, indie pop sensation Carla Morrison, intense garage rockers Le Butcherettes and La Maldita performing their hit album "El Circo" in its entirety. Seriously, that's just a very small sample of the weekend's lineup.
We can't think of a better win-win. Now, it's time to enjoy this fantastic playlist curated by Ruido Fest.
** Note: A donation to the Frontera Farmer Foundation isn't necessary to win the passes. If you'd like to enter without donating, simply send an email with the subject "RUIDO" to ccora@fronteragrill.net and we'll consider that your entry. Contest closes at midnight, June 22.