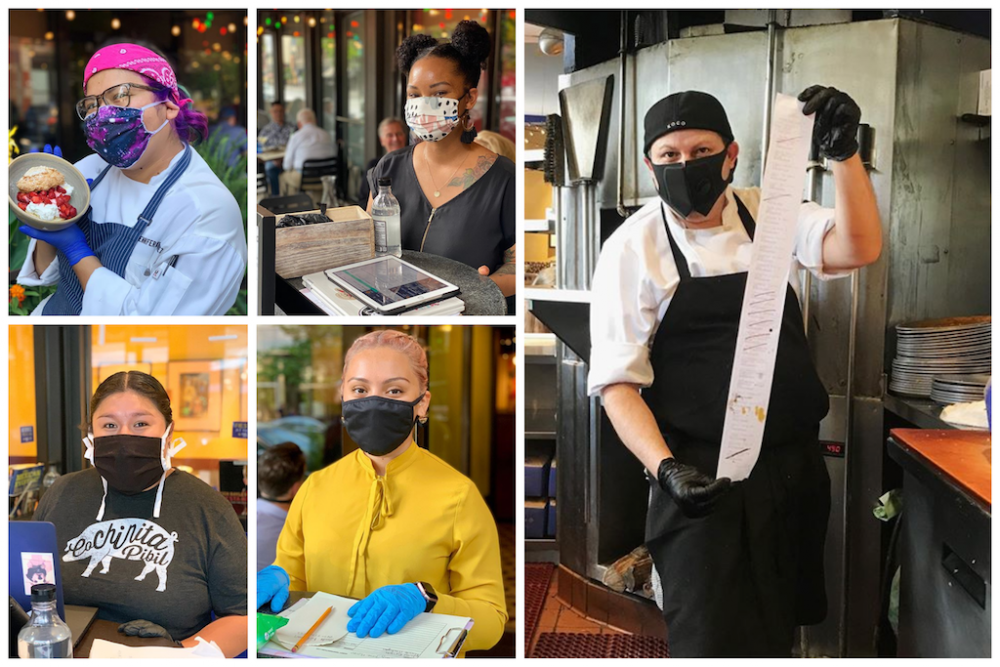 We think you'll be pretty impressed with and reassured by all of the measures we've taken to ensure that all our guests and staff stay safe as we wrestle through 2020.
Since the first day we pivoted to serving carry out at XOCO, back in March, we have studied and researched the best ways to keep COVID-19 at bay. When we opened our patios, new protocols were added. And now that we are allowed to welcome guests inside, we've amped up our safety and sanitation procedures yet again:
• You'll finds sanitation stations everywhere in our restaurants (we encourage you to use the sanitizer when you enter or pass by!).
• You'll be seated 6 feet from others (or separated by a Plexiglas divider, if that can't be achieved).
• We'll be wearing masks and (frequently changed) gloves. You'll need a mask to enter, leave and to walk to the restrooms.
• Besides our staff's rather elaborate ritual for arriving and safely changing into work clothes, everyone here (yes, staff, delivery folks, workmen, guests) have their temperature taken to ensure no one exhibits COVID symptoms.
• All surfaces are sanitized regularly. Bathrooms: once every hour. Tables and chairs: after each party leaves.
• You can breathe a sigh of relief: our indoor air is HEPA filtered (Merv 13), like an operating room!
• Nice touches: QR codes to access our menus on your phone, knowledgeable staff, talented cooks and lots of warm (masked) smiles. After all, our goal is to have you feel welcome and well fed.
• To ensure a great time for all, we accept reservations for Frontera Grill (now open all afternoon!), the patio at Bar Sótano, and Topolobampo 2.0 in our library. Xoco is first come, first served, but we'll take a number to call you when we've got a spot. The sparkling Chicago Riverwalk is just a couple of blocks away.