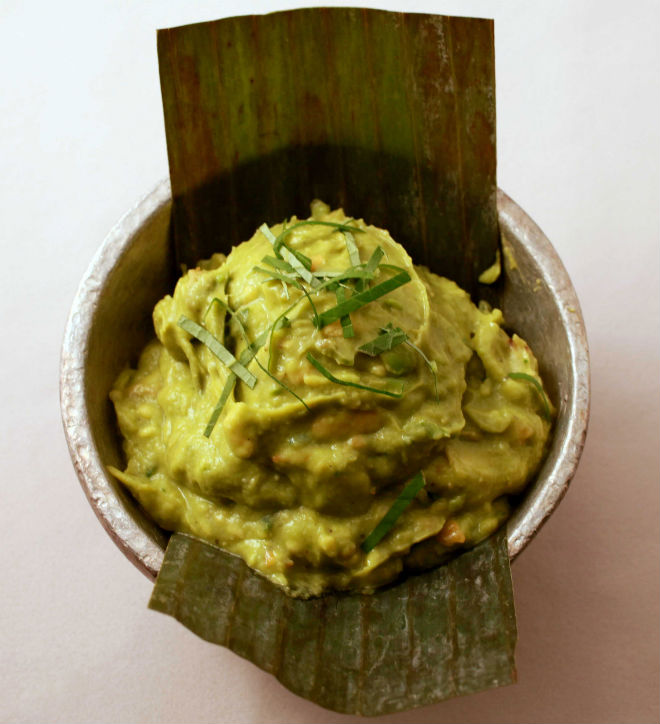 Habanero Guacamole Michoacan avocados, fresh green habanero chiles, grilled knob onions, roasted garlic, sour orange, Bayless garden hoja santa.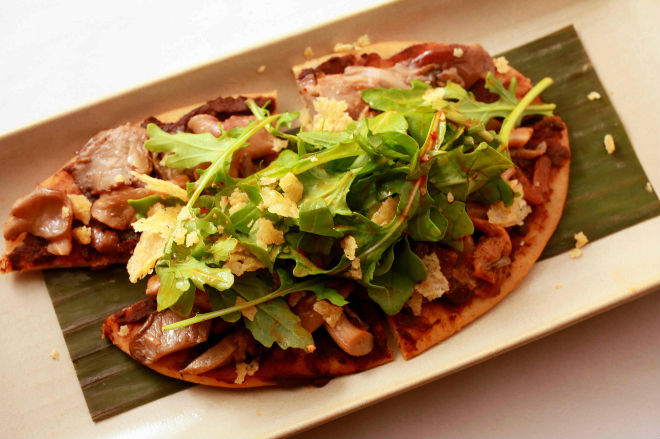 MUSHROOM AND POTATO HUARACHE Crispy oval masa & potato cakes topped with guajillo-flavored black beans, garlicky mushrooms, dry Jack chicharrón, limey local arugula.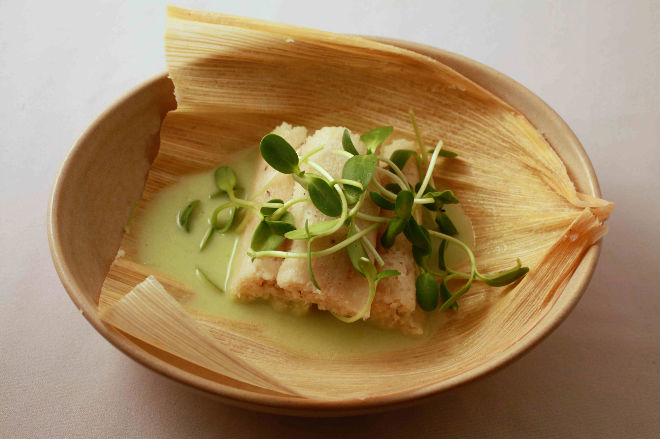 GOAT CHEESE TAMAL Fresh corn masa tamales, Prairie Fruits goat cheese (infused with avocado leaf), cheese broth, cilantro, Nichols Farm sunflower shoots.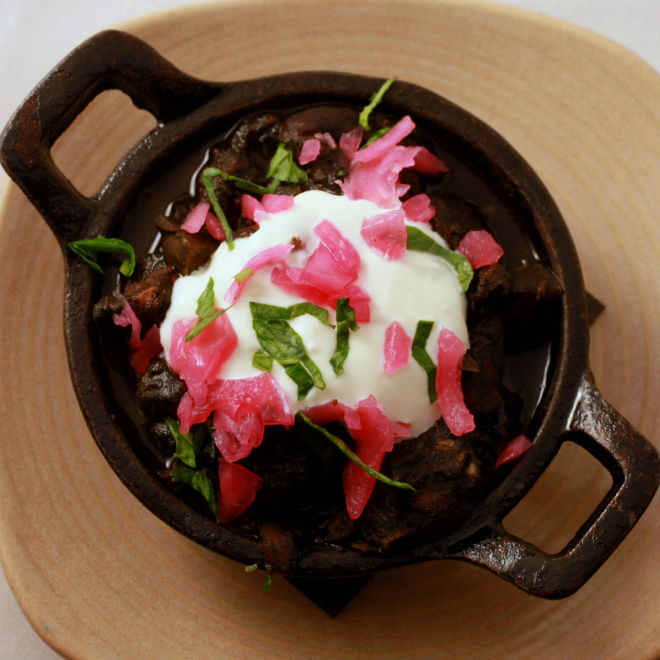 PORK IN RECADO NEGRO for making little soft tacos Pork shoulder, smoked ham hocks, Rancho Gordo runner beans, chayote, pickled red onions, homemade crema.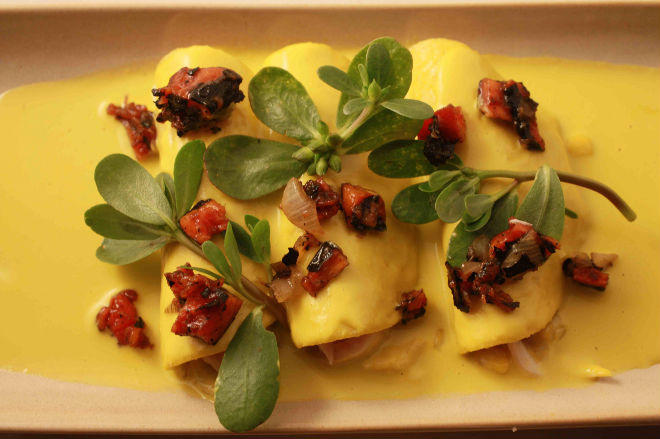 SMOKED MAHI ENCHILADAS Smoked Florida mahi, local sweet corn & caramelized leeks doused in silky squash blossom cream.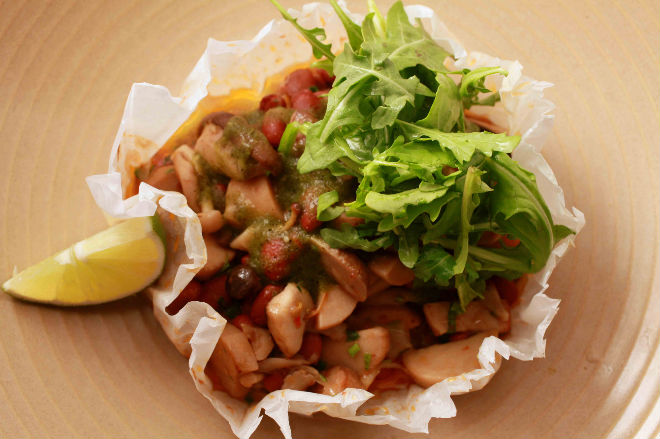 WILD MUSHROOM MIXOTES Enoki, maitake, brown beech & king oyster mushrooms braised in parchment with tomatoes, tomatillos, caramelized onions, garlic and red beans.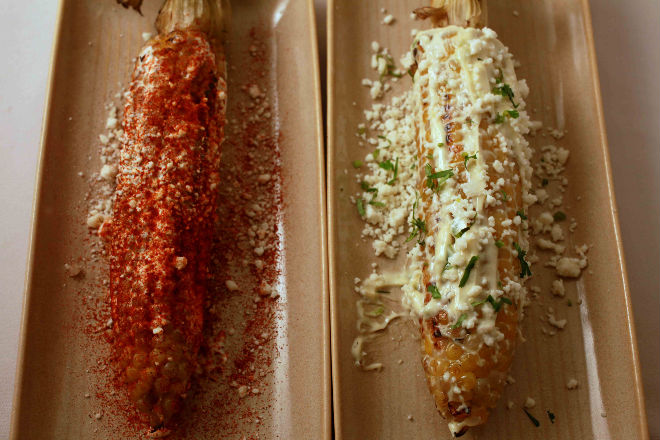 GRILL-ROASTED CORN From Nichols Farm. Serrano mayo, cilantro & fresh cheese OR homemade sour cream, guajillo chile & añejo cheese.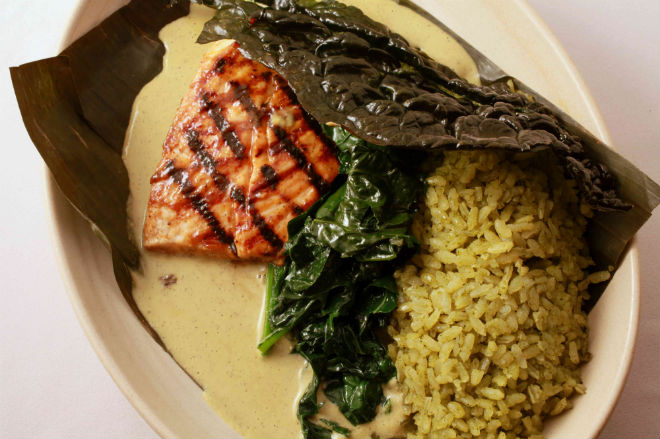 MAHI IN GREEN PEANUT MOLE Grilled fresh Florida mahi, green peanut mole (poblanos, tomatillos, peanuts, sweet spices), herby green rice, Nick's kale two ways.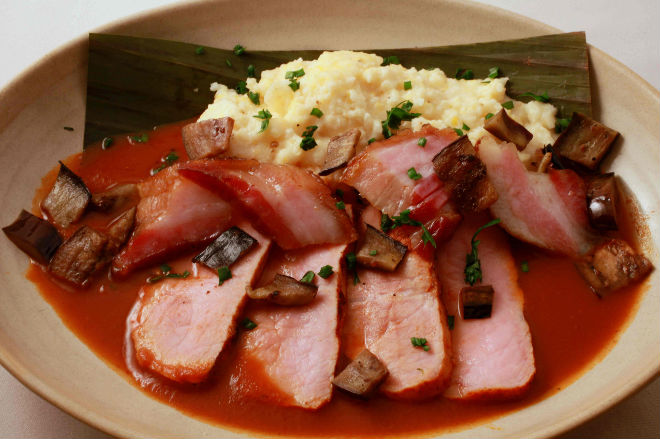 PORK IN OAXACAN PASILLA "BORRACHA" Grill-roasted pork loin, Oaxacan pasilla
tomato sauce, grilled eggplant, grilled slab bacon.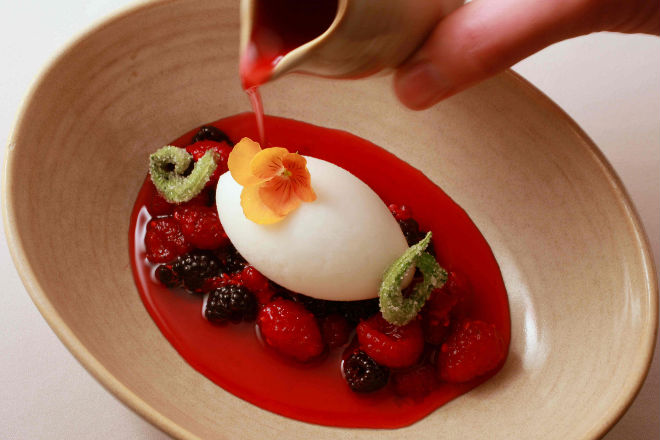 SOPA DE FRUTAS Tangy lime sorbet, fresh raspberries and blackberries, sparkling Klug Farm raspberry-lemon verbena "broth."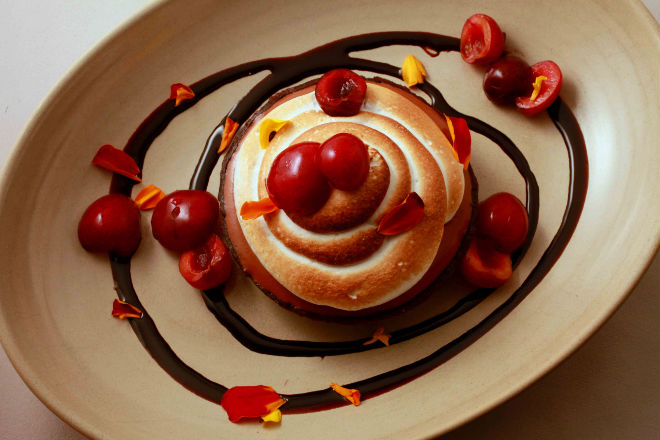 MEXICAN CHOCOLATE CHERRY TART Oaxacan chocolate mousse tart, mezcal ganache, Seedling Farm cherries, toasty-gooey meringue.
There are no words for how a chef feels when summer finally hits; there are only summery plates of joyful food. At Frontera right now that means elote two ways: one with red chile, the other with green, both with fresh queso. In other corners of the menu: Wild mushrooms braised with tomatoes and tomatillos, a tamale made with local goat cheese and, for dessert, sweet cherries hiding in a chocolate tart. Summer's here at Frontera—where are you?