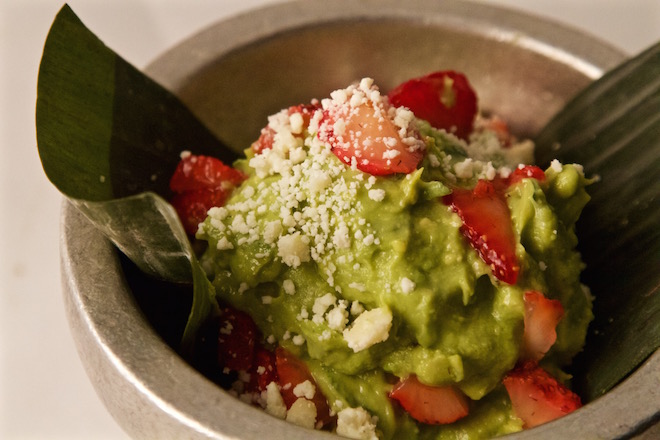 Strawberry Habanero Guacamole Avocados, fresh strawberries, hoja santa, spicy-fruity habanero chiles, smoked queso fresco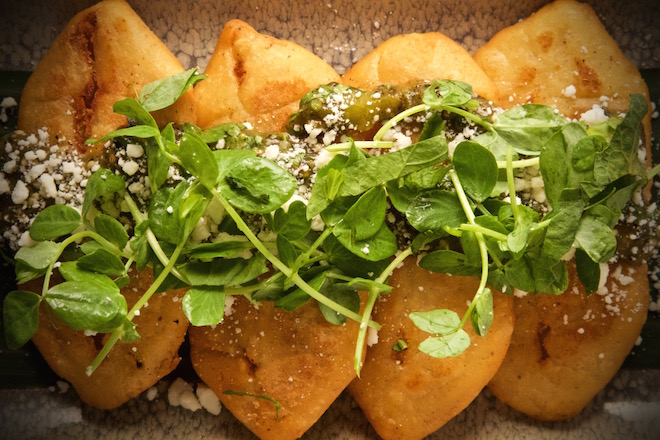 Garbanzo Bean Tlacoyos Crispy corn masa ovals, garbanzo bean-añejo cheese filling. Charred green "milpero" salsa, peashoots, epazote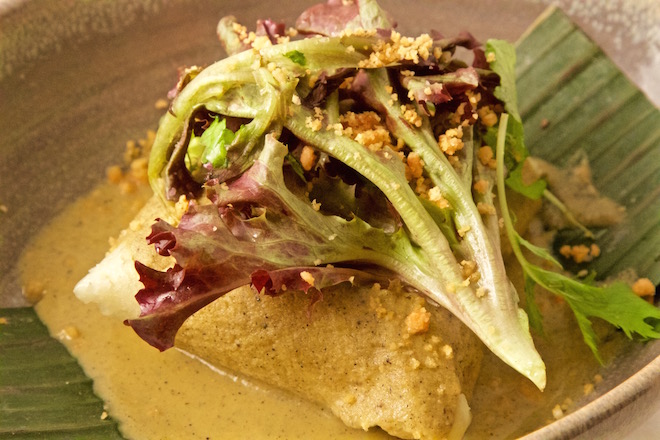 Green Mole Tamal Corn masa tamal, chicken-poblano filling, macadamia green mole (tomatillo, epazote, poblano), Bayless Garden greens, macadamia nut crunch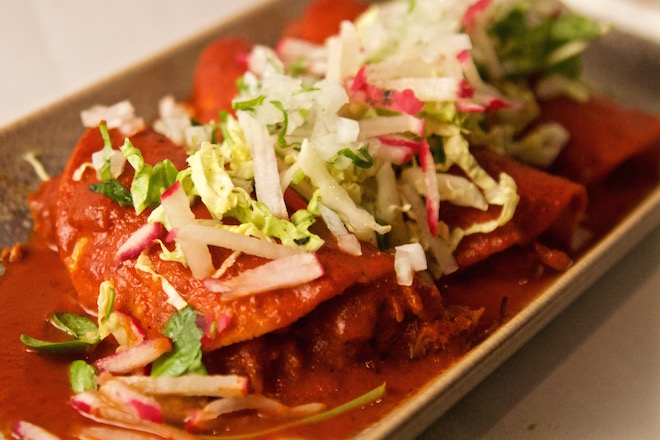 Enchiladas "al Pastor" Heirloom corn tortillas, filling of Gunthorp pork shoulder and bacon, spicy guajillo-pineapple sauce, Napa cabbage-peashoot salad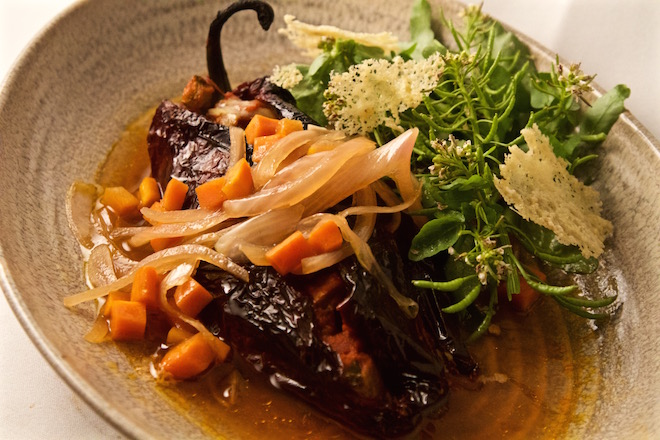 Ancho Chile Relleno Tangy ancho chile, filling of vegetarian "chorizo," potatoes, poblanos & Samuel's cheese. Pickled red onion-carrot escabeche, watercress salad, dry Jack chicharrón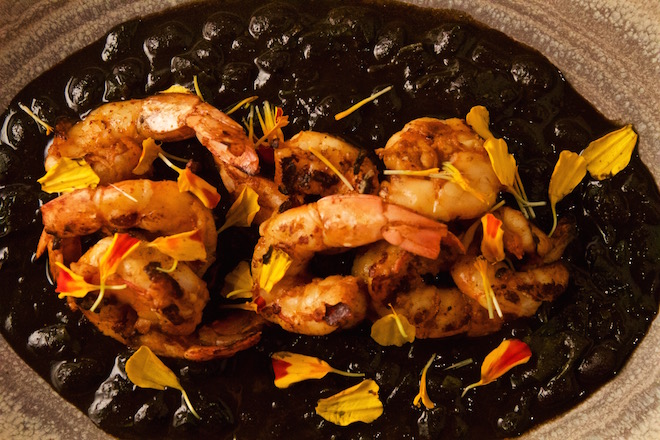 Shrimp in Inky Mole de Mar Grilled red chile shrimp, mole de mar (ancho chile, tomatillo, raisins, plantains, bread, sesame, almond, squid ink), braised wild-harvested lambs quarters greens, black beans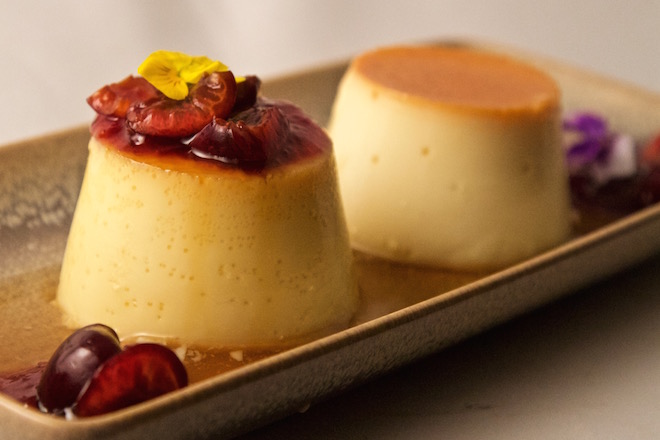 Dúo de Flanes Almond-cream cheese flan with chipotle cherry compote, and classic Mexican vanilla flan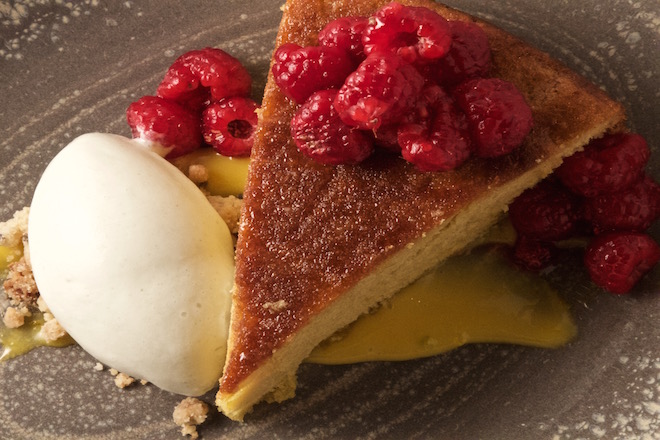 Orange-Olive Oil Cake, Sour Cream Ice Cream Baja olive oil cake (infused with preserved orange), sour cream-lavender ice cream, Klug Farm raspberries, orange curd
Seasonal summer touches are all over the new seasonal menu at Frontera Grill, and so is the Mexican inspiration.
There they are in our new guacamole, packed with juicy strawberries and tropical, floral  habanero chiles; and again in the charred green tomatillo "milpero" salsa that tops our Garbanzo Bean Tlacoyos, a common snack in the central Mexican state of Tlaxcala.
But sometimes, Frontera's chefs make their own magic with dishes that aren't traditional at all. Case in point: the unique, nutty richness of the green mole on the tamal, which comes from the not-at-all Mexican Macadamia nut.
"I just thought it would be cool," says Chef Richard James.
And it is.
Also cool? The Enchiladas "al Pastor," which is one of those dishes that's so amazingly great you wonder why no one's done it before.  Or the brilliant pickled ancho chile relleno packed with a vegeterian chorizo made from red beans. Or the "mole del mar" made with chiles, nuts, seeds, tortillas and a big splash of squid ink.
We could go on and on. There is just so much to love. Check out the full menu (and make reservations) here.