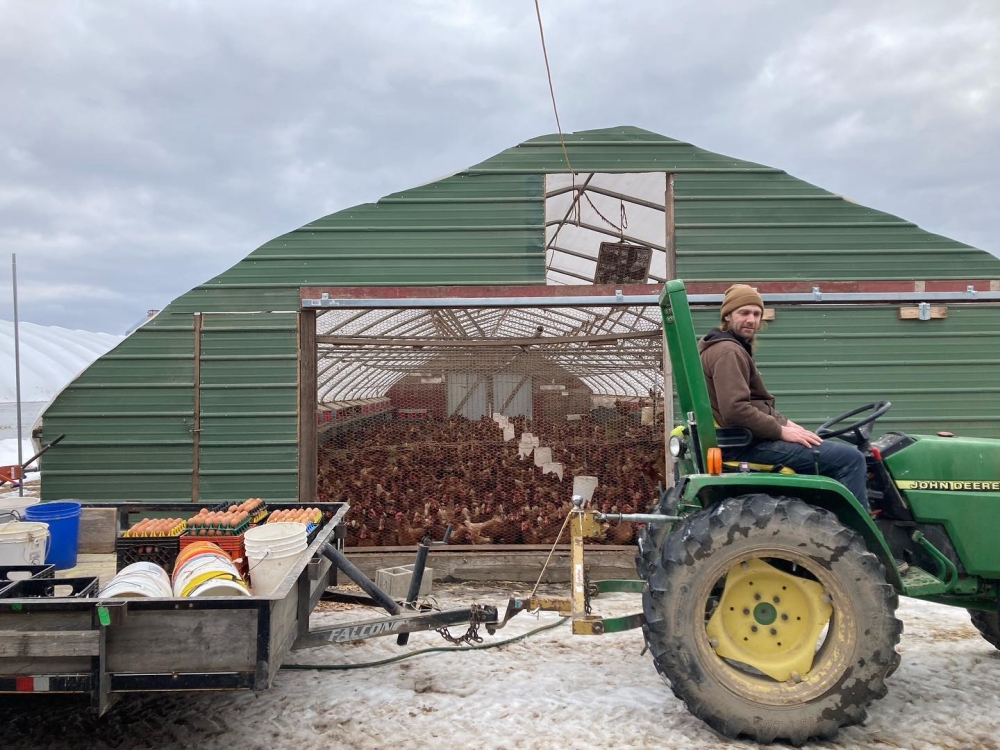 Introducing the recipient of this year's crop of Frontera Farmer Foundation grants!
We're still tabulating but it looks like this year's giving means the FFF has awarded about $3 million in grant funds since we officially started in 2003. We thank each and every one of our donors for making it all possible.
This year, the grant-giving committee selected 19 on-farm projects for capital development grants of up $12,000. They represent a broad and diverse array of projects, ranging from a beekeeper's expansion of hives to a garlic farmer looking to erect a roadside stand. Soil health, too, plays a major role for this year's grantees. Several projects are designed to reduce tillage and increase cover crops.
It is our hope these grant funds allow these family farms to take their next big step. Likewise, we hope these grants make it easier for all of us to support those who produce local food.
This year's giving also included some $28,000 in an emergency relief for Three Sisters Garden, the Kankakee farm helmed by former Frontera Grill chef Tracey Vowell. Every penny of it made possible by guests and donors at a recent special fundraising dinner.
2022 Grant Recipients
Avrom Farm, Ripon, Wisc.
Project: Increasing egg production by converting two broiler range coops to laying hen range coops.
Broadview Farm and Gardens, Marengo, Ill.
Project: Purchase of a used box truck allowing for more distribution to more markets.
Cattail Organics, Athens Wisc.
Project: Covering costs for a combination farm tool (stone burier, conservation tiller and bed maker) designed to reduce tillage, minimize environmental impacts on soil, increase capacity for growing cover crops and increase profit and productivity.
Chicago Patchwork Farms, Chicago, Ill.
Project: Purchase of a walk-behind tractor for use at the group's urban farms throughout the city.
Cow Creek Farm, Paxton, Ill.
Project: Purchase of a mobile seed cleaning unit for community use, allowing farmers to save more of their own seeds, sell higher value crops and move toward direct marketing of their grain.
Down River Farm, East Peoria, Ill.
Project: Adding a high tunnel and adding more cold storage for storage of root crops.
Dream Apple Farm, Port Washington Wisc.
Project: Purchase of a commercial grade apple peeler and slicer, electric food mill and commercial-grade food dehydrator.
Dream Farm, Cross Plains, Wisc.
Project: Purchase a milk transport tank and build a receiving room to transport milk from milk-house to micro-creamery.
Fulbuschel Farm and Produce, Elburn, Ill.
Project: Construction of a new 20'X100′ hoop house.
Garlic Breath Farm, Elburn, Ill.
Project: Construction of a roadside organic farm stand.
Garlic Underground, Crystal Lake, Ill.
Project: Purchase of a tractor to plant more diverse garlic varieties.
Green Fire Farm, Monticello, Wisc.
Project: Upgrading to single hoop building from portable pens for more efficient poultry pasture.
Harrison Market Pastures, Rockton, Ill.
Project: Build a subterranean walk-in cooler for cold storage & root vegetable storage.
Mushroom Mike, New Berlin, Wisc.
Project: Purchase of chamber sealer and freezer for bagged huitlacoche production.
Rainfield Farm, New Carlisle, Ind.
Project: High tunnel upgrades for year-round farming and upgrades to wash and pack area.
Root & Sky Farm, Marengo, Ill.
Project: Construct and install electric fence around the farm.
Sutter Produce, Sutter, Ill.
Project: Install a walk-in freezer for storing homegrown and locally sourced fruit for jams, jellies, fruit butters and pie fillings.
Three Bees Honey, Streamwood, Ill.
Project: Purchase of 10 new beehives, along with supporting equipment and supplies to increase honey yields and expand pollination.
Three Brothers Farm, Oconomowoc, Wisc.
Construct a walk-in cooler to improve egg inventory management.