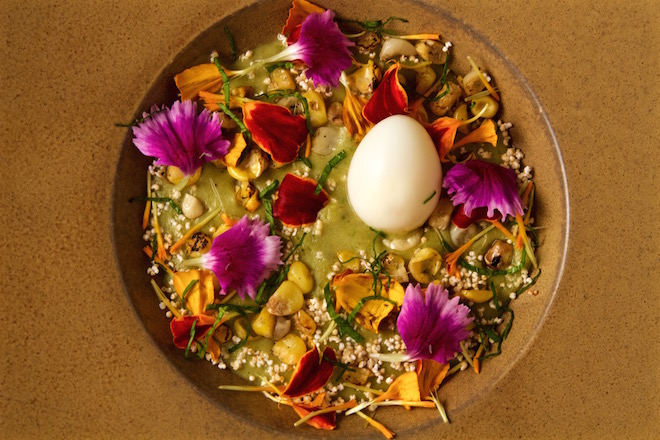 Chileatole | Fresh-ground corn masa "porridge,: charred fresh corn, serrano chile, wild greens, bitter herbs, quail egg, flowers
Quail, Escabeche | Grill-roasted Texas cross quail, wine escabeche (olive oil, caramelized onion, sweet spices, sherry, wine and pineapple vinegars), crispy peasant bread, pea shoots, radishes
Mextlapique | Corn husk-roasted Alaskan black cod, herby butter (lavender, parsley, dwarf basil), salsa of orange güero, garlic and snails, caramelized eggplant purée, snail caviar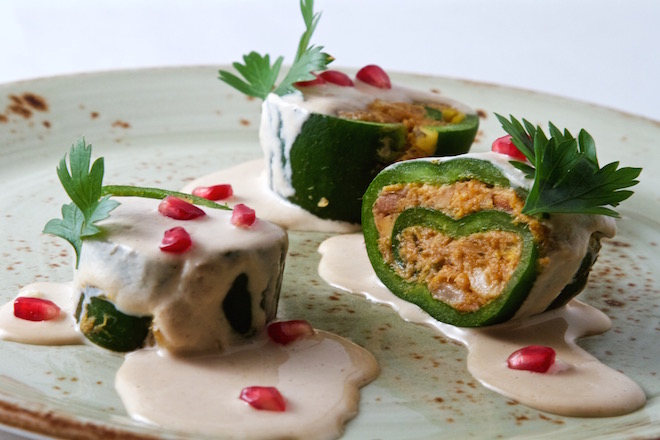 Chiles en Nogada Roasted poblano chile, pork picadillo, (roasted tomato, fall fruit, almonds), creamy nogada sauce (walnuts, goat cheese, cream, sherry), pomegranate, parsley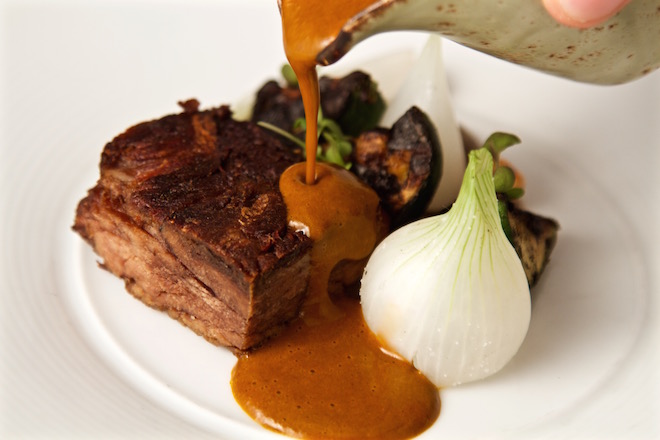 Braised Shortrib, Clemole Oaxaqueño Crispy braised Creekstone shortrib, Oaxacan clemole (pasilla & ancho chiles, nuts & seeds, garlic, avocado leaves, epazote), charred chayote purée, patty pan squash, knob onions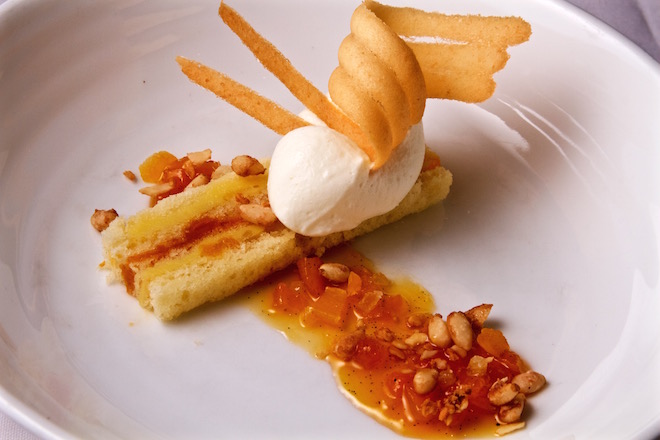 Bien Me Sabe Airy cake, Chartreuse drizzle, orange flower pastry cream, candied ginger & apricot, sugared nuts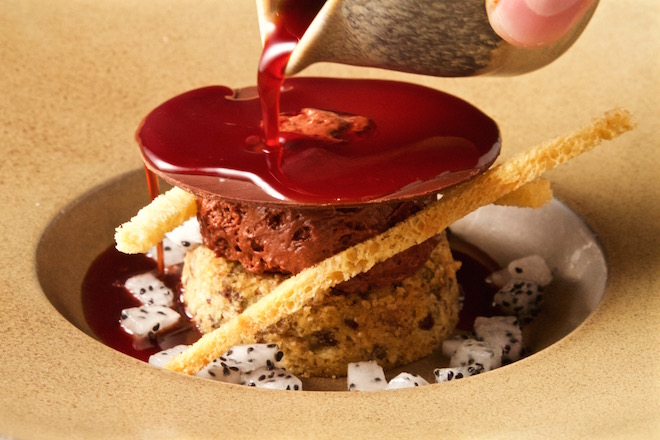 Chocolate, Olive Oil, Cactus Mexican chocolate-pumpkin seed cake, Mexican chocolate-olive oil mousse (with damiana), prickly pear gastrique, dragon fruit, Mexican sea salt
A well-known fact: In order to know someone intimately you must eat their food.
But tastes are not static. Cuisine is ever-evolving. Flavors change over time.
This menu invites you to get to know Mexico intimately over the last 500 years, from Aztec days, through its Spanish domination and evolving independence, to today's modern kitchen.