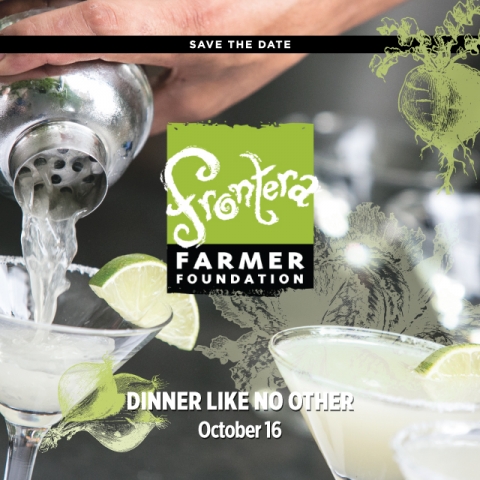 We're changing things up a bit.
Our annual Dinner Like No Other fundraiser is set for Sunday, Oct. 16, 2016 at Frontera Grill and Topolobampo.
It's a departure from our typical summertime bash, sure, but the new fall date gives us a little more time to make this year's auction and dinner the best it's ever been.
Already, we've collected some astoundingly cool prize packages and our chefs are brainstorming a creative, once-in-a-lifetime menu. (Trust us, you don't want to miss this one.)
We'll be sure to stay in touch with details on ticket sales.
Meanwhile, here's some happy news to report: The Foundation in 2016 awarded grants to 18 Midwest family farms, bringing the total to about $2 million in grants issued to local farmers since we started our humble little nonprofit back in 2003. You can read more about this year's winners here.
None of it would be possible without your generous support. Together, we're ensuring an appreciation for seasonality in local cuisine, and for responsible stewardship of the land.
Thank you.