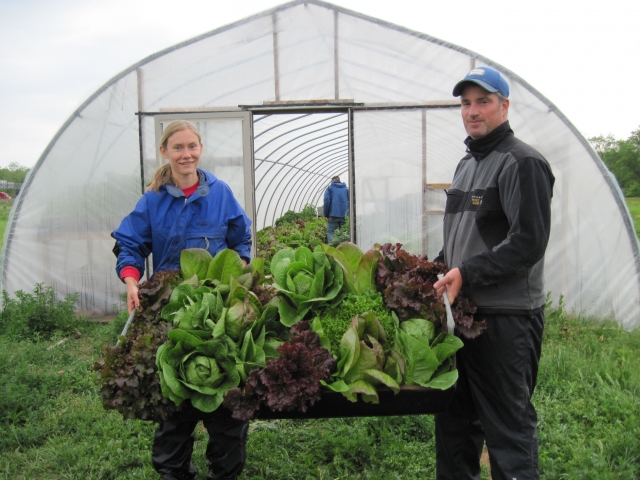 Midwestern farmers are encouraged to apply for the Frontera Farm Foundation's annual round of grant funding, which sends up to $12,000 to a handful of local farms serving the Chicago area.
The deadline to apply for 2015 grants is March 1.
Applicants will need to submit, via email or U.S. Postal Service, an application detailing the size and scope of their farm. Applicants must also identify and explain projects that would be helped along by a capital grant.
For example, 2014's winners earned money for solar panels. sorting and handling equipment, freezers and coolers, pond water systems, delivery trucks and more.
To be eligible for grants in 2015, farmers must have been in business for at least three years and must demonstrate how the grant will improve both their farm's viability and the availability of locally grown food products in the Chicago area. Applicants will be judged on the basis of demonstrated need, long-term dedication to sustainable farming, creative and business acumen, and commitment to sustainability.
The application and instructions can be downloaded here. To have an application mailed directly, contact Kaitlyn Southard at 312-661-1434.
At Frontera, we believe small family farms are the backbone of the Midwest's diverse culinary culture.
It is in that spirit that we started the publicly supported nonprofit Foundation, with its core mission of promoting small, sustainable farms serving the Chicago area.
The Foundation envisions a year-round interchange between sustainable farmers and consumers, including farmers' market patrons and chefs, in which seasonal local agriculture provides the foundation for sustainable regional cuisine.
Since its inception in 2003, the foundation has awarded more than $1 million in grant money, all made possible by generous private donations and tireless fundraising by our staff.
New in 2015, we've created a special online auction benefiting the foundation, sort of a prelude to our annual summertime "Dinner Like No Other" fundraiser.
The online auction begins Feb. 24 and wraps up March 5. For details and prize packages, see our page on WinningCause.
As always, you can make donations directly to the foundation by visiting this special page.