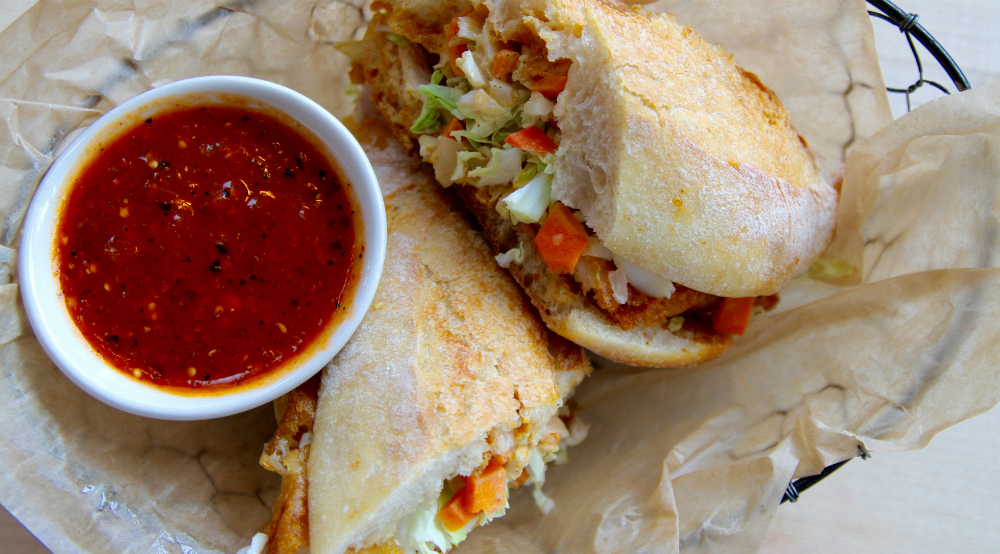 Spicy Crunchy Fish Torta: Beer tempura catfish, spicy morita slaw & chipotle mayo!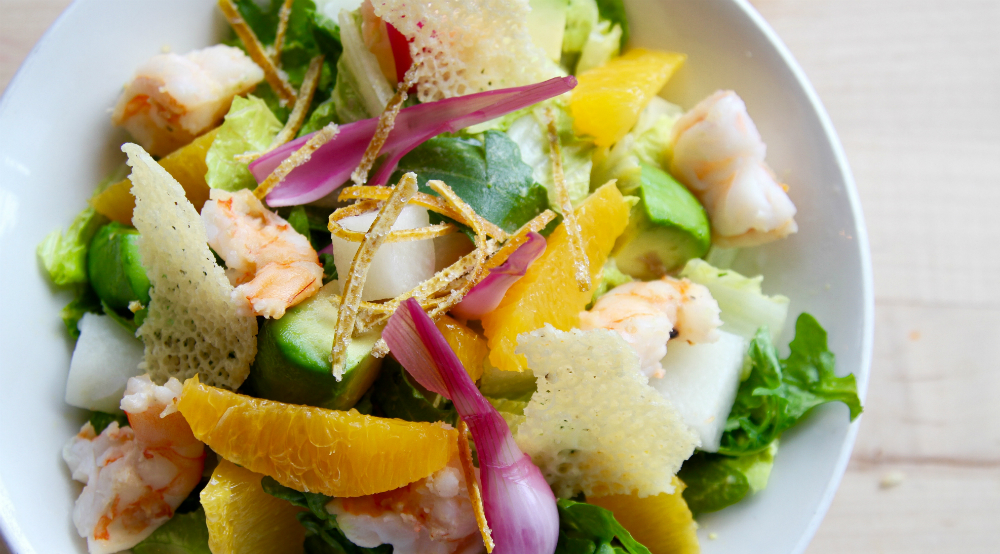 Shrimp Citrus Salad: Inspired by the bright flavors of Yucatán!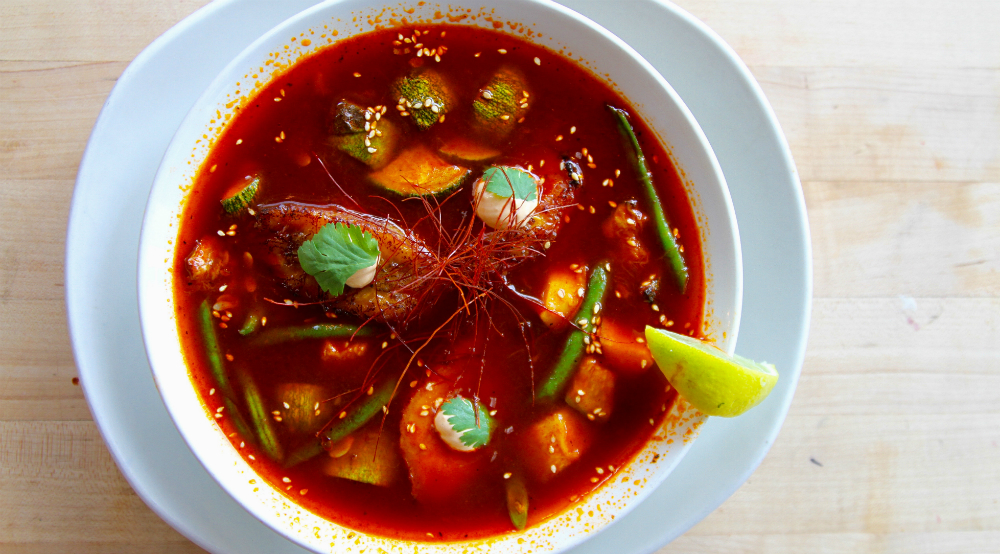 Hearty Red Chile Vegetable Caldo: Hearty but light and bright!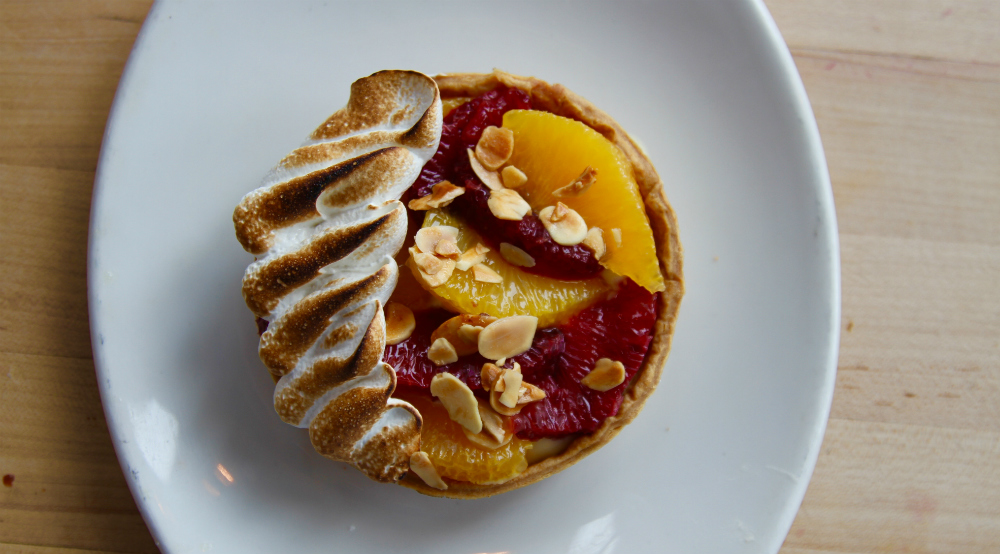 Chef Wendy's 3 Citrus Tart: Sparkling with citrus!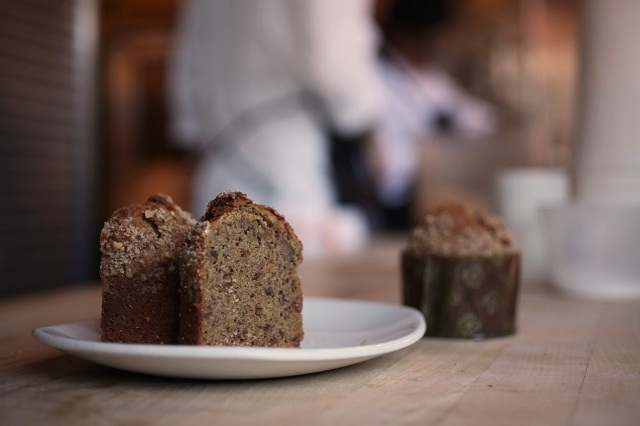 Banana Nut Muffin: with sweet white plantain!
It's winter in Chicago: this weekend temperatures are going to fall to the single digits!  Good thing for Xoco! There is no better warm up than hot chocolate and a churro besides our glowing wood burning oven: well, except maybe not leaving the house at all!  The seasonal menu from the Xoco chefs is available dine-in and to-go, so you can order these Xoco dishes for delivery while still wearing your comfy pantuflas (house slippers!)
Chef Glenn has exploded with creativity!  Glenn developed the torta and salad this month.  The torta is our first ever take on a BLT:  smoky Gunthorp bacon, salsa negra, melted cheese, and crispy fried tomatillos (with a little lettuce for your good health!)  For the Coconut Chicken Salad, Chef Glenn first marinates Gunthorp chicken breast in coconut milk and serrano chile, then roasts and serves the chicken over romaine and arugula with nutty toasted pumpkin seeds and sweet, juicy grilled pineapple.
Not to be outdone, Chef Julio, Xoco's breakfast and lunch ace, has designed a beautiful soup for the middle of winter.  Rich with butternut squash and spiced with guero chile, the soup gets a hint of smokiness from Gunthorp pork loin, and features tender spinach grown in a hoop house, getting good sun but protected from the winter.
Meanwhile it's citrus season in Mexico!  We started serving our Blood Orange Margarita, with Corazon Blanco Tequila and the juice of San Diego-grown organic blood oranges, from Beck Grove Farm.  And our pastry team has unveiled a delicious new Banana Nut Muffin, served every morning.
Morning, noon, night, for dine-in, to-go, and of course for delivery, hot to your home (receive your Xoco order in comfy pantuflas!) Xoco is the best in the winter!