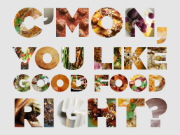 If you're reading this post in the morning, chances are I'll be standing at my stovetop, preparing a helluva breakfast. Chorizo is sizzling in a pan. Browning onion and spicy poblano are filling my kitchen with the an incredible aroma. Toasty-smelling tortillas are warming on an open flame. Roasted tomatillo salsa is standing by.
It'll be one of the best breakfasts of my life, not just because egg and chorizo tacos are one of the best things on earth.  No, what I've got in my pan will surpass all that goodness because the ingredients come from family farms around where I live, farms that are the backbone of our strengthening local agricultural system.
You have a chance to add your strength to theirs.
Founded in 2003, the nonprofit Frontera Farmer Foundation exists for one reason only: to award capital development grants to the Midwest family farms who provide real, honest food. These are modest grants, never more than $12,000, but they go a very long way in helping farmers grow their businesses.

The farmers use those grants to buy new equipment, expand their herds, put in watering systems and build greenhouses and packing sheds. (And, yes, to grow even more of those poblanos, onions, tomatillos that made my breakfast so undeniably delicious.)
To date, the foundation has raised about $1.5 million, all of it through private donations from people just like you.
If everyone who reads this post gave  just $10, we could award hundreds, even thousands, of additional grants to local farms and get more local produce into our farmers markets and restaurants … and onto our tables. Even if you don't live anywhere near the Midwest, your simple $10 donation is a vote for real food.
Ready to pledge your $10 support? Donate now.