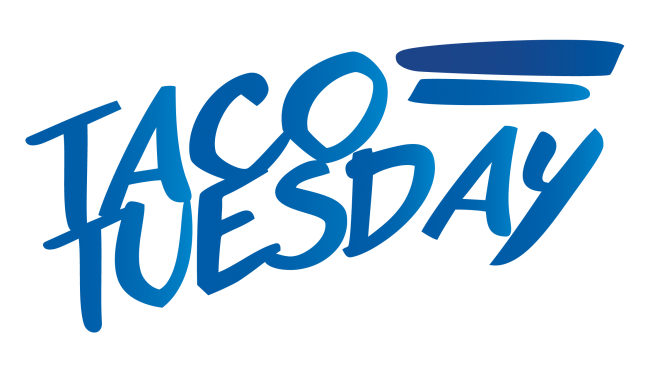 If I had to choose a single taco that I believe would have the greatest appeal, it would be chorizo-potato (with salsa verde, avocado and cilantro, of course). Chorizo is the bacon of Mexico. And we all know what magnetic charm bacon has. 
Rich and tender with deep-red chile, fragrant with herbs and spices, pleasantly tangy with a touch of vinegar, chorizo is the runaway highlight of this debut Taco Tuesday recipe. That's not a slight to the onion-and-potato mixture that shares the same pan, or even the warm tortillas or roasted tomatillo salsa that accompany it, but c'mon, the sausage is star of this show.
Street vendors throughout Mexico have served some version of this mixture for as long as anyone can remember. But you need not buy a plane ticket to Mexico — that sizzling chorizo magic is surprisingly easy to reproduce in your home kitchen.
Here, we're keeping the preparation super simple, utilizing the microwave to help steam the potatoes before adding them to the pan to soak up that amazing flavor of the chorizo.
Keep in mind, this filling can be made a day or two in advance; cover and refrigerate. Reheat it in the microwave, in the oven covered with foil or in a skillet over medium to medium-low heat, adding a few drops of water if the mixture seems dry.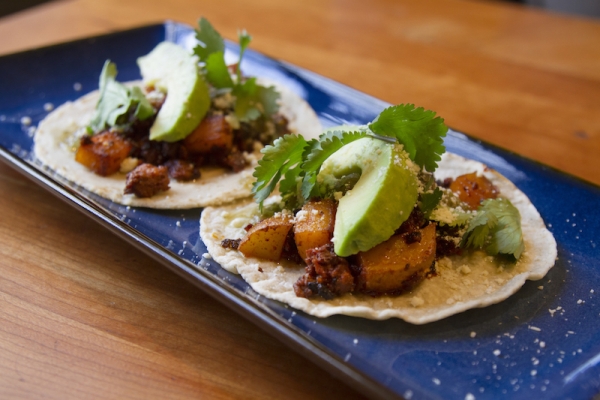 Ingredients
3

medium (about 12 ounces)

boiling potatoes (Yukon gold's or the smaller red or white-skin potatoes work well here), peeled if you wish, cut into 1/2-inch cubes

12

ounces

fresh Mexican chorizo sausage,

casing removed

1

medium

white onion, cut into small pieces

Salt

3/4

cup

Roasted Tomatillo Salsa

1

avocado, pitted, flesh scooped from the skin and sliced

12

warm tortillas
Instructions
Scoop the potato into a microwave-safe bowl, cover with plastic wrap, poke a few holes in the top and microwave on high for 3 minutes.
Lay the chorizo and onion in a very large (12-inch) skillet (preferably non-stick) and set over medium heat. Cook, stirring frequently and breaking up clumps, until the fat renders, the sausage looks cooked, and the onions are translucent, about 6 minutes.
Scoop the potatoes, leaving the steaming liquid behind, into the skillet and continue cooking until the potatoes are soft, about 5 minutes. If the potatoes begin browning long before they're soft, reduce the temperature a little. Taste and season with salt if you think the mixture needs it—some chorizo is so highly seasoned, little additional salt will be needed.
To serve, scoop the mixture into a deep bowl. Set out with the cheese, cilantro salsa, avocado and warm tortillas.