Introducing a brand new way to learn about the amazing flavors of Mexico: My brand new cooking class on Craftsy. These video lessons will step you through the essentials of the Mexican kitchen. But these are more than one-way lessons — enroll below and you'll have a direct pipeline to Frontera, where I'll answer your questions.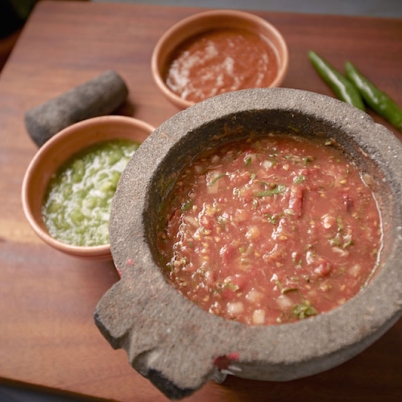 Mexican food has always been a tapestry of color, texture and deep flavor. It is punctuated with tomatoes, chile, garlic and onions — the very building blocks of traditional salsas. Broaden your culinary horizons with lessons on how to make my favorites: salsa roja, salsa verde and rustic salsa molcajete with roasted tomatoes and green chiles.
Unencumbered by the time constraints of traditional TV cooking shows, these videos offer you more complete lessons. Step-by-step, you'll learn how to master the art of tacos, filling them with ingredients both rustic and refined. I'll even show you how to make corn tortillas from scratch — you'll never buy another package.
Tacos, however, are just a small part of what we'll be creating. Together, we'll make dazzling snacks – guacamoles with luxurious toppings and classic ceviches come to mind – as well as soul-satisfying dishes like roasted turkey with red mole and classic tamales.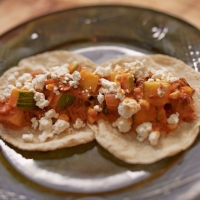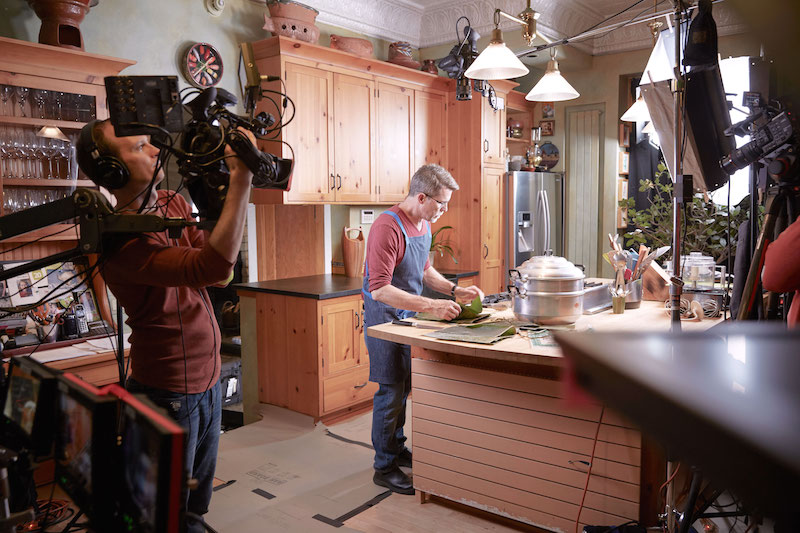 Want A Preview Of How Craftsy Works?
Craftsy believes there's creativity in everyone, and our job is to help find it, grow it and let it out to play. That's what these cooking classes are all about.