Getting a glimpse into the mind of a chef is always a treat.
Earlier this week we caught up with Richard James, Chef de Cuisine at Frontera Grill, immediately after a staff tasting of his newest additions to Frontera's May menu, which he said celebrates the arrival of springtime, highlights new seasonal dishes and resurrects an old Frontera favorite.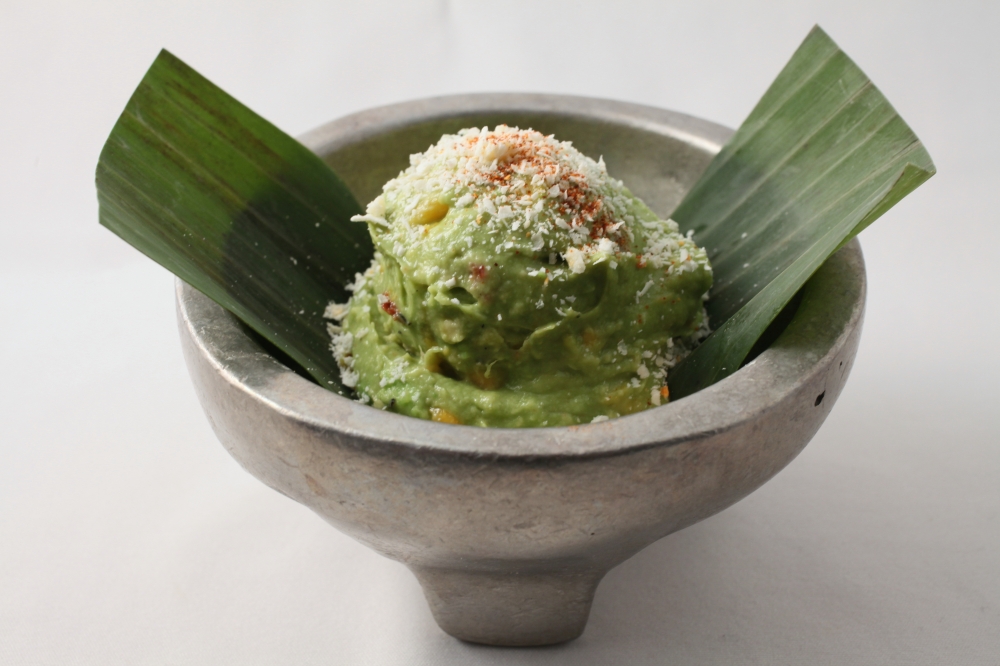 "We're highly motivated by seasonality here and Manila mangoes are in season, so I made them part of this guacamole. In Mexico, they put chile, lime and cheese on fruit, so I just took all of those ingredients and put them in the guacamole."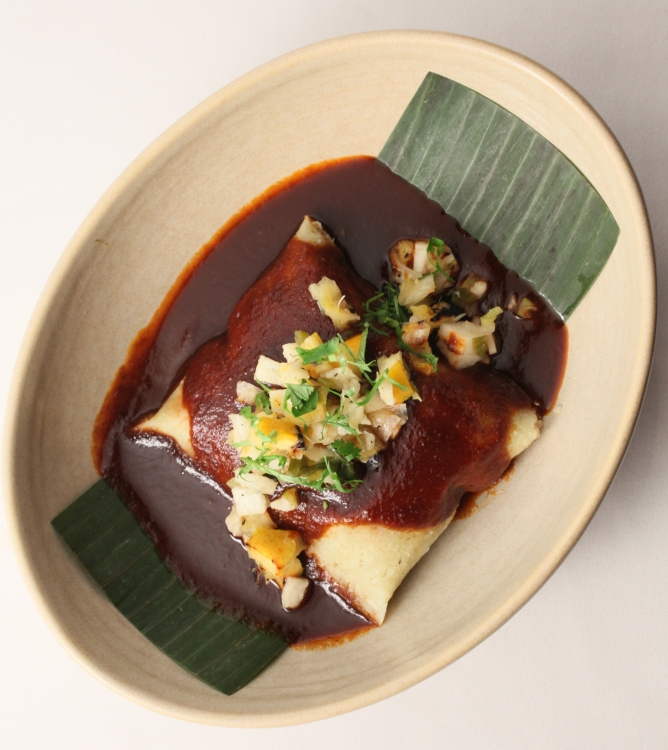 "Duck goes really, really well with orange. The French have proven that [with Duck à l'Orange] so this is what would've happened to that dish in Mexico."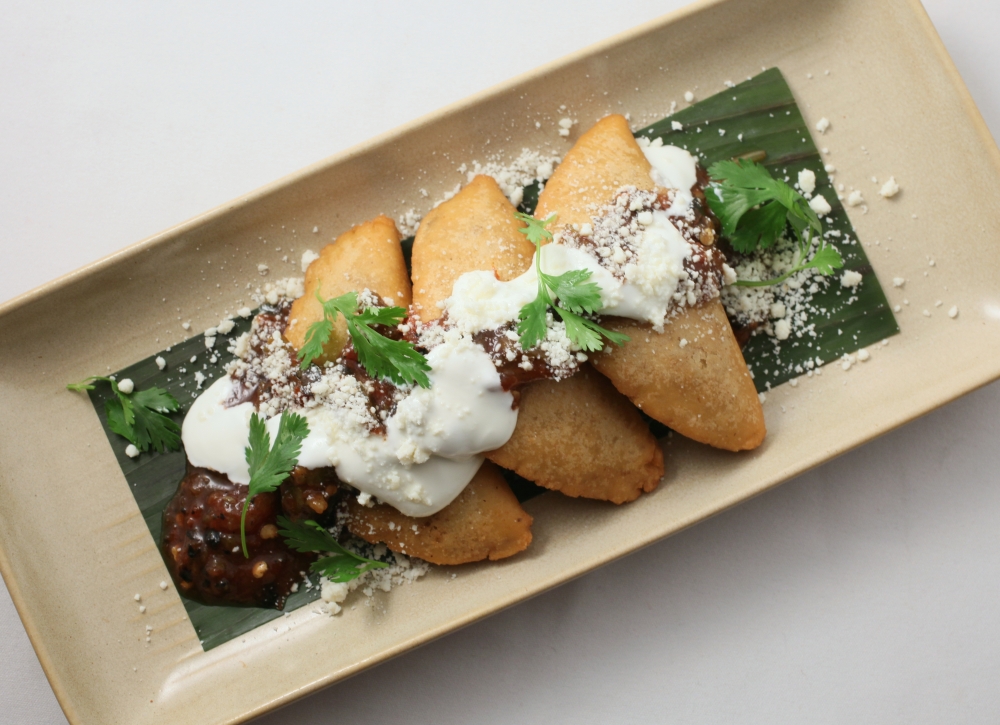 "Originally I was going to do this dish called esponjadas, but I couldn't get them to puff right. So instead of putting everything on top of inflated tortillas, I put everything inside."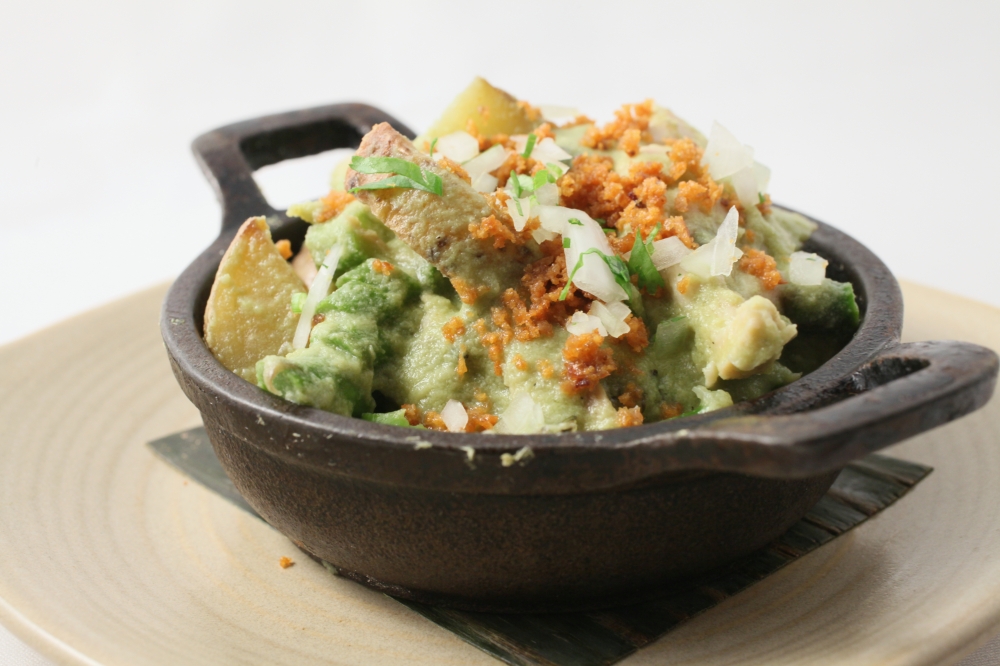 "Asparagus is the second crop that comes out of the ground. It really gets me motivated when the seasons start turning."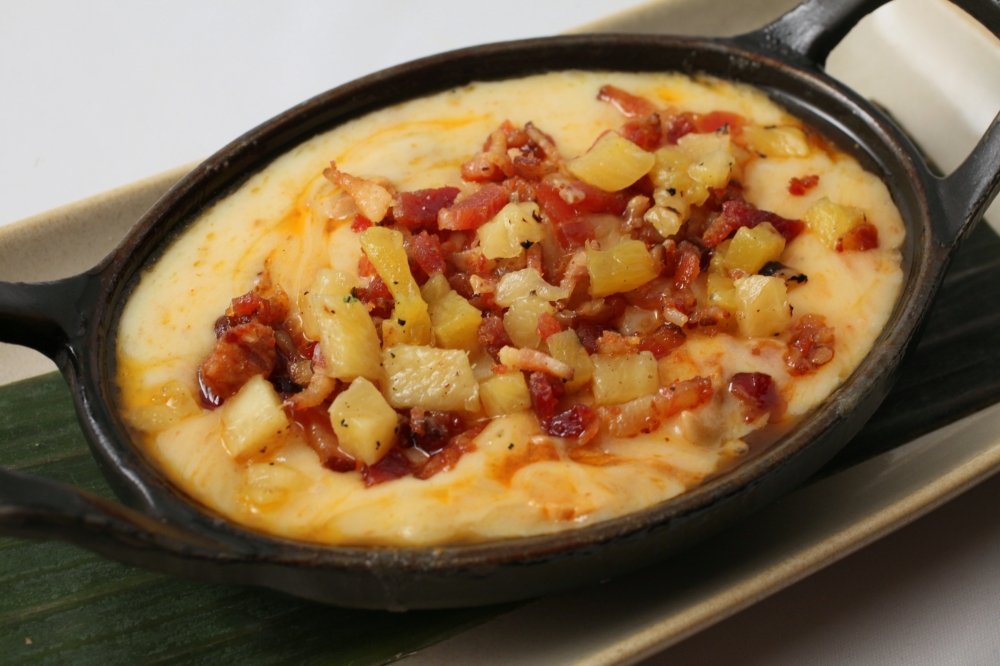 "What can I say about the special fundido? Take al pastor, melt some cheese on it and throw some bacon on there for giggles. I mean, it's really not fair. It's too easy."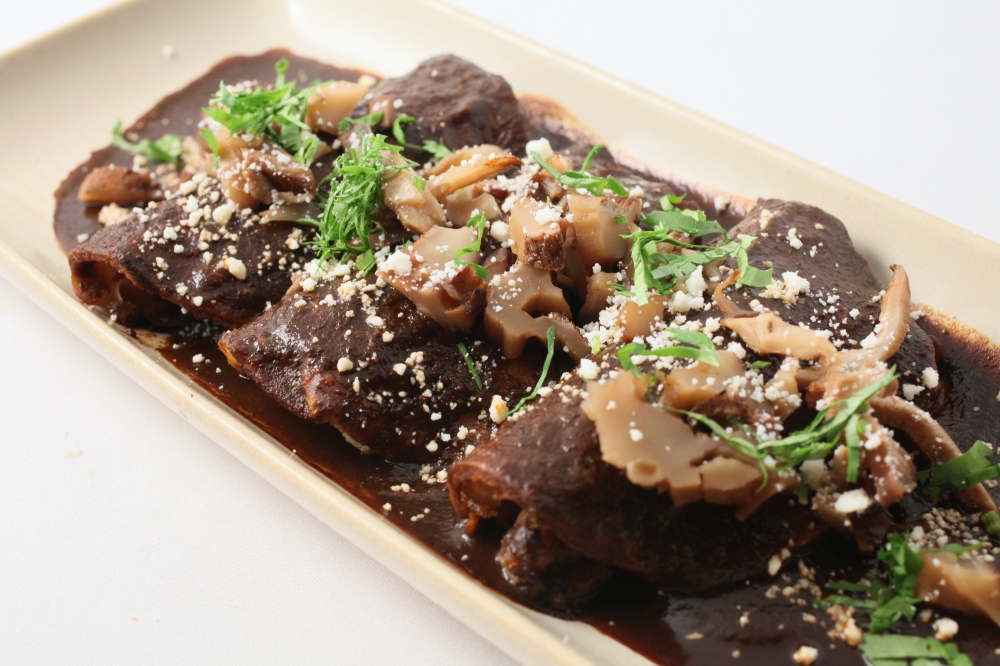 "I like funky cheese, mushrooms and pasilla sauce together. It's a match made in heaven."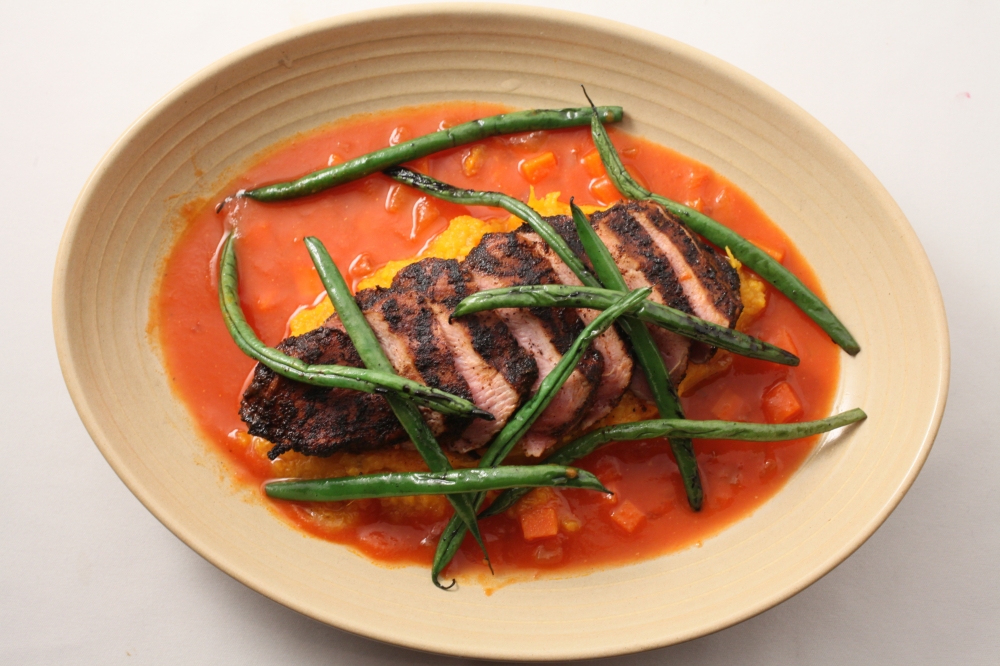 "This is kind of sweet and savory all in one. I really like duck with fruit and the criollo sauce gets its sweetness from pineapple and raisins. Instead of garnishing it with bacon, I made duck prosciutto. And I wanted to do something different with the sweet potatoes, so I made them with duck fat. I like making dishes irresistible."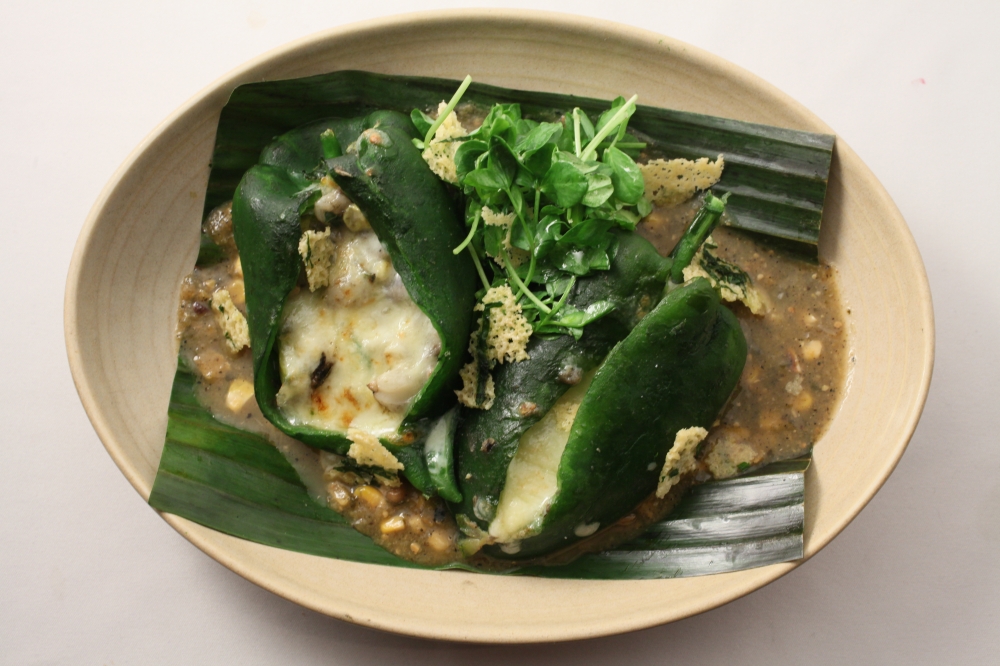 "This is one we used to do years ago and I wanted to bring it back. It's cool to go back into the menu archives and find dishes that have been forgotten about … and this one is too good to have been forgotten about for as long as it has."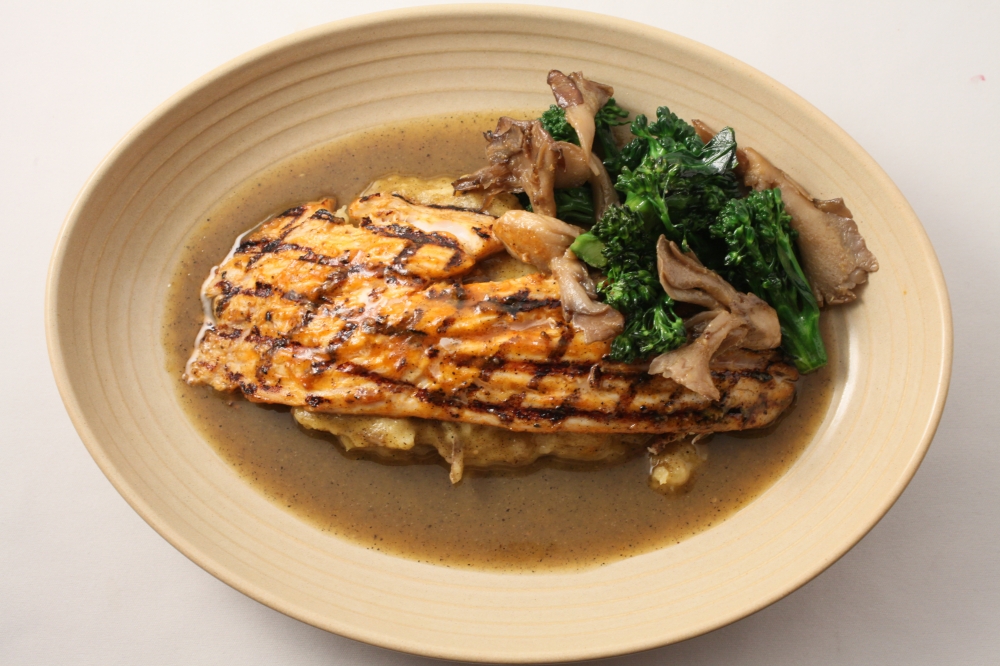 "The whole dish is funky and interesting and likes to play with your entire pallet.
It took me probably three days to come up with this. It's something we've never done before. Apricots and tomatillos go well together, the sweet and the tangy. I wanted to take that sauce and make it really, really interesting.
There are floral qualities in habanero chiles, and they go really well with things like tropical fruits, and apricots are like our version of a tropical fruit. So then I wanted one more level of scent, so I scented the sauce with chamomile. It all goes really, really well together.
You've got the tangy, the sweet, the floral qualities of the chile and the chamomile and the punch of the habanero itself. And of course, if you've got all that funk going on, you might as well put some queso añejo mashed potatoes and keep the funk going."