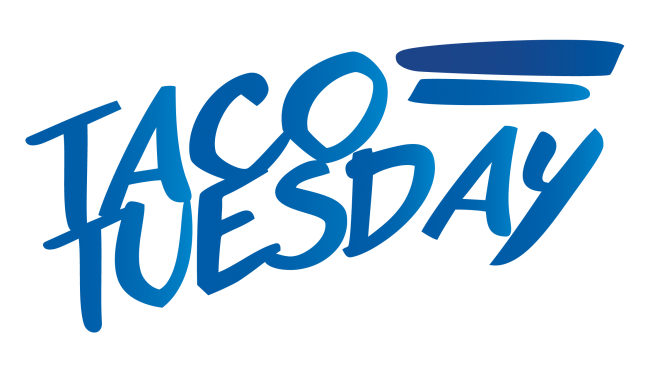 If there's one thing we're not afraid of here at #TacoTuesday HQ, it's getting a little, um…weird? unusual? offbeat?…with our recipes.
But, sometimes, with great recipe risks can come great culinary rewards. Such is the case with Brussels Sprouts in Escabeche, which makes for a headscratchingly delicious taco. Trust.
Think of Mexican escabeches as a brothy vinaigrette flecked with spices. Here, we're using the triumvirate of Mexican cinnamon, black pepper and cloves to flavor the broth, then we're adding pan-roasted, browned Brussels sprouts.
Still with me? Good. Because you're about to be rewarded with smoky bacon and añejo cheese, both used to garnish the tangy, spicy escabeche taco mixture.
Untraditional, sure. But really, really good.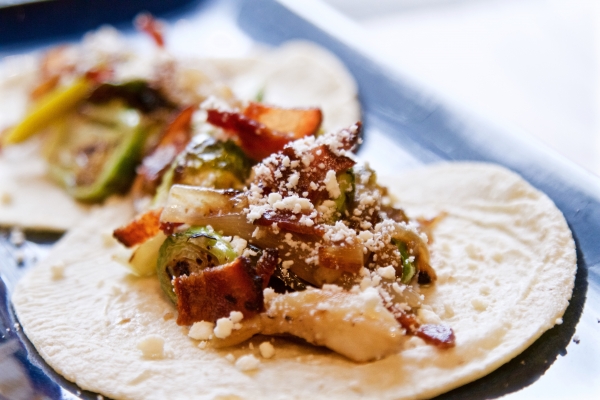 Ingredients
5

tablespoons

olive oil (divided use)

2

medium

white onions, sliced 1/8-inch thick

5

large

garlic cloves, peeled and halved

4

jalapeño chiles, stemmed, seeded and thinly sliced

1 1/4

cups

chicken broth

1/4

cup

cider vinegar

2

large

sprigs fresh thyme (or 1/2 teaspoon dried), plus a few sprigs for garnish

1

2-inch

piece of cinnamon stick,

preferably Mexican canela

1/2

teaspoon

freshly ground black pepper

3

whole

cloves

3

bay leaves

1/2

pound

Brussels Sprouts, halved

1/4 cup

chopped, cooked bacon

Salt,

about 1 teaspoon

12

warm corn tortillas
Instructions
Making the escabeche. Heat 4 tablespoons of the oil in a large (10- to 12-inch), deep skillet over medium-high. Add the onions, garlic and jalapeños; fry stirring often, until onions are crisp-tender but not brown, about 5 minutes. Stir in the broth, vinegar, thyme, cinnamon stick, pepper, bay leaves and cloves. Simmer, covered, over low heat, stirring occasionally, for 30 minutes. Remove from heat, and season with the remaining salt, usually about 3/4 teaspoon.
Finishing the dish. In a large (10-inch) skillet set over medium high, add oil and Brussels sprouts and cook for 5-6 minutes until sprouts are browned on at least one side. Add Brussels sprouts to escabeche mixture, stir to combine and scoop into warm tortillas. Top with cooked bacon and queso añejo.