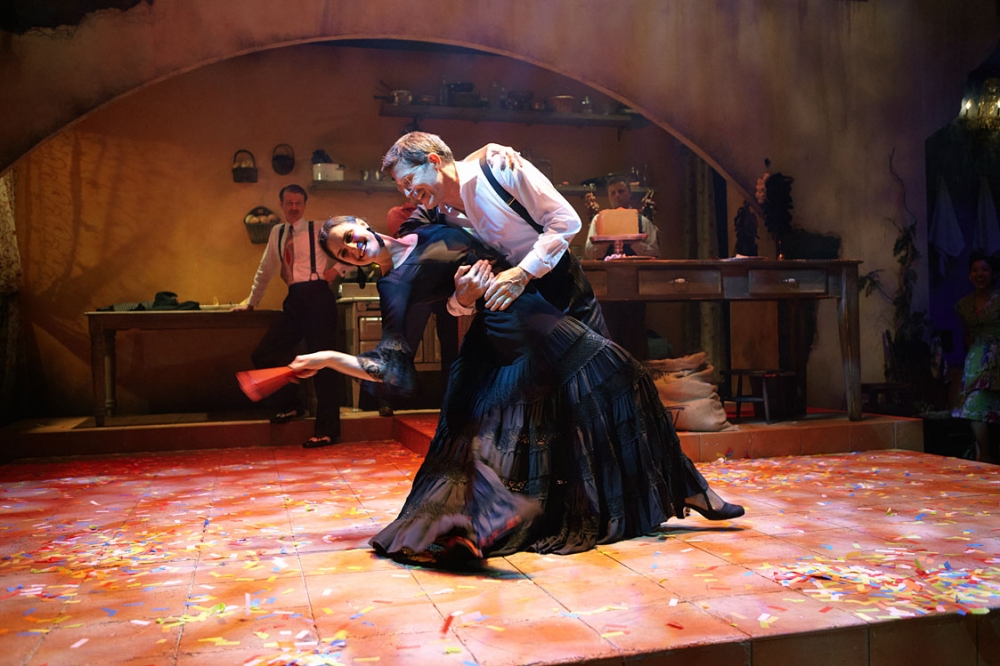 The Bayless Family Foundation is proud to announce a contribution of $350,000 in grant awards to 15 Chicago-area theaters companies.
"We are astonished by the creativity, flexibility, and initiative of our amazing Chicago theatres, especially after enduring harsh setbacks caused by the pandemic. These grants will propel the city's vibrant, thrilling and daring theater scene forward," said celebrity Chef Rick Bayless, who started the theater-focused foundation in 2017.
Called "Signal" grants, the $25,000 awards are intended to draw focus to a company the foundation believes in, and to inspire other donors to give generously to the company. This year's recipients are:

Aguijón Theater Company, 2707 N. Laramie Ave., Chicago  
Cabinet of Curiosity, 1629 N. Milwaukee Ave., Chicago
Chicago Children's Theatre, 100 S. Racine Ave., Chicago
Collaboraction, 740 W. 63rd St., Chicago
Court Theatre, 5535 S Ellis Ave., Chicago
Definition Theatre Company, 700 E. 61st St., Chicago
Interrobang Theatre Project, 5779 N. Ridge Ave., Chicago
Shattered Globe Theatre, 1225 W. Belmont Ave., Chicago
Silk Road Rising, 77 W. Washington St., Chicago
Teatro Vista, 2936 N. Southport Ave., Chicago
Theater Wit, 1229 W. Belmont Ave.
TimeLine Theater Company, 615 W. Wellington, Chicago
Piven Theatre Workshop, 927 Noyes, Evanston  ($12,500 award)
Red Tape Theatre, 4546 N. Western Ave. ($12,500 award)

"We have seen firsthand how the pandemic has hurt artists, technicians, administrators, and those that both supply and rely on the theatre community. More than anything, we want this beloved community back to work because we know that theatre is an incredibly powerful tool for entertainment, conversation, community, and empathy," said foundation executive director Kevin Sullivan.
Formed in 2017 by Bayless and his wife Deann, the Bayless Family Foundation supports established Chicago theater organizations with a vision for institutional and artistic growth. Since its inception, it has supported five local theaters with multi-year "Stepping Stone" grants and has awarded about $1.5 million in overall support of Chicago-area theatre companies.
For information on past recipients, see BaylessFoundation.org