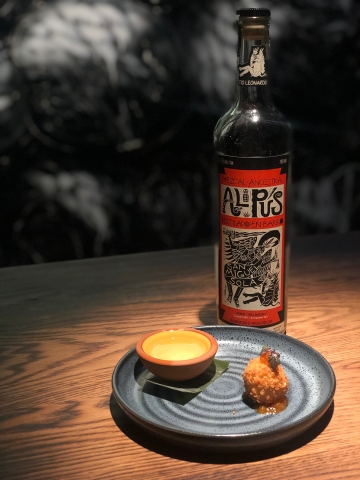 Every day between 5-6 p.m. at Bar Sótano, we're taking all guests seated at the bar on a mezcal tour. Join us for a thrilling taste of the world's most unique spirit paired with the perfect bite.
We kick things off Tuesday March 5 with fried queso de cabra from Prairie Fruits Farm & Creamery and apricot chamoy with Alipus San Miguel Sola, destilado en Barrio Espadin/Arroqueno. Expect something new every week.
Let us share the the flavorful stories of people, places, agave varieties and tradition. Take a break. The trip's on us.  Reservations here; walk-ins always welcome.