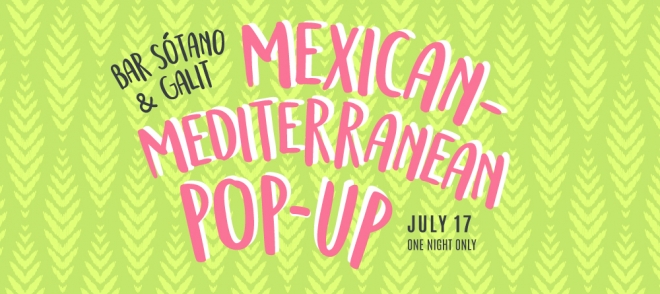 For one night only, Chef Zach Engel and the Galit crew bring the bold flavors of their Middle Eastern kitchen to Bar Sótano for a collaboration menu like no other.
The dinner takes place July 17. Reservations are available at Resy.com and we strongly suggest you don't hesitate on making them. Like right now.
The special menu for the evening includes food and drink favorites from each restaurant, plus two collaboration cocktails from Lanie Bayless (Bar Sótano) and Olivia Duncan (Galit) and three wildly delicious mashup dishes from Chefs Rishi Manoj Kumar and Zach Engel.