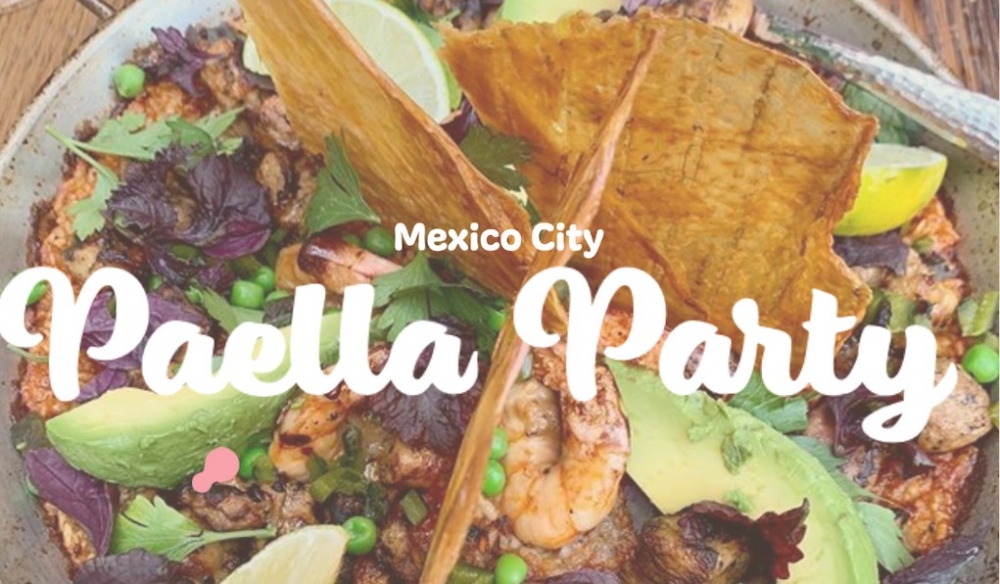 To celebrate River North's entry into the city's outdoor street dining scene, Frontera Grill is going big (but keeping it small) with a Mexico City Paella Party.
The responsibly distanced event takes place Sunday on the famed restaurant's newly extended patio and offers guests a chance to dine al fresco along Clark Street from Grand Avenue to Kinzie Street from early Friday morning to Sunday evenings.
"Patio dining has been a lifeline for restaurants across the city. This street dining program will bring even more life back to the streets in this neighborhood. We have something really special planned every weekend," said acclaimed Chef Rick Bayless.
For Bayless' Frontera Grill, that means expanded outdoor Friday seating, the return of the iconic Mexican restaurant's world-famous Saturday brunch service and the debut of Frontera's first-ever Sunday brunch.
Then on Sunday evening, the Frontera team wheels out its enormously festive setup for a party like no other showcasing Mexican Paella, crafted with large fresh Sinaloa blue shrimp, Gunthorp chicken thighs, red chile adobo, roasted poblano, tomato, peas, avocado and chicken chicharrón.
The $75 ticket includes a super-refreshing "Mexico City Sangria" featuring Espolón tequila, snacks (esquites guacamole, Sotano ceviche, charred Gem lettuce salad, chips and salsa) and generous portions of paella.
Additional tasty cocktails provided by Frontera's basement mezcal mecca Bar Sótano will be available for purchase.
For dessert, fruit shaved ice (with optional tequila shot) and a plate of pastry chef Jen Melendrez's fresh-baked cookies.
To keep the event safely distanced, tickets are in limited supply and can be purchased here
The street dining program is a collaboration between the City of Chicago and Friedman Properties. Beginning Friday mornings, Clark Street will be closed to motorists, allowing the area's many restaurants to expand their seating capacity with socially distanced tables. The program is expected to take place weekends throughout patio season.