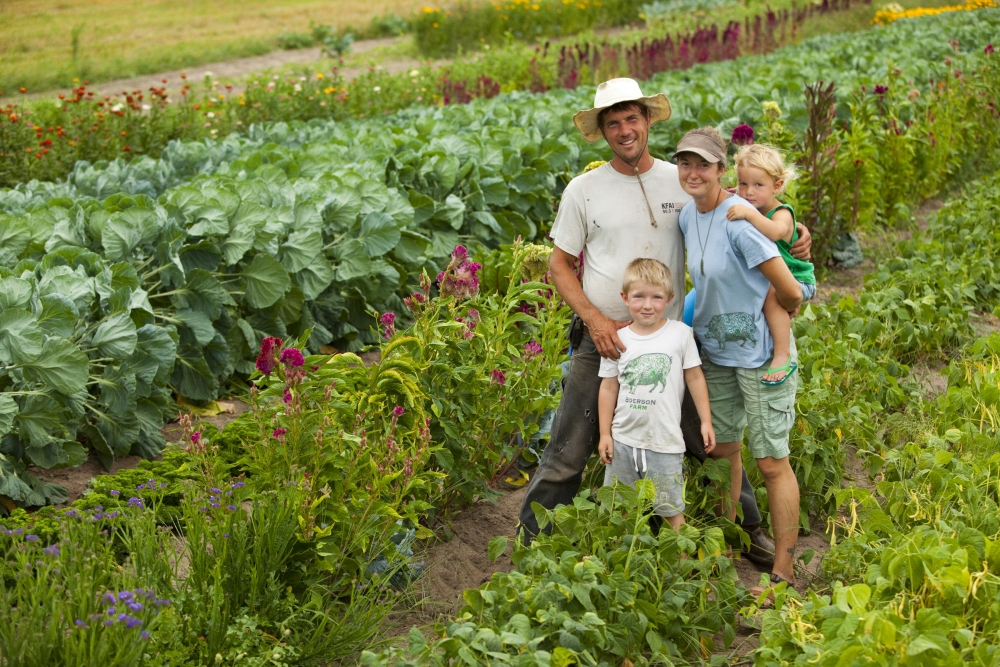 The Frontera Farmer Foundation is proud to announce the recipient of our 2019 grants. This year, our committee has awarded 14 Midwest family farms with $170,000.
Raised by our volunteer restaurant staff throughout the year — aided by our annual one-of-a-kind dinner and auction — the grant money will be used for on-farm capital development projects, including the construction of a new seedling greenhouse, the purchase of a new tractor and the conversion of an old farm store into a new egg washing facility.
Below is the full roster of this year's grant winners. In addition to sending them big fat grant checks once a year, nothing would make us happier than seeing you support these hardworking farmers by shopping at farmers' markets, enrolling in CSA programs and supporting local farms everywhere you go.
Boerson Farm Princeton, Wisc.
Paper pot transplanter, greens harvester & walk-in cooler to greatly increase production & sales of salad greens
Broadview Farms and Gardens Marengo, Ill.
New greenhouse for seedlings
Gray FarmsWatseka, Ill.
Expanding cold and warm storage facilities

Lovefood Madison, Wisc.
Purchase of a 70 HP tractor

Closed Loop Farms Chicago, Ill.
Adding LEDs for indoor microgreen production & paper pot transplanter for outdoor crop
Mushroom Mike Milwaukee, Wisc.
Large-scale huitlacoche production & purchase of hyper-pasteurization chamber
Nordic Creamery Westby, Wisc.
Yogurt machine for new "A2" milk project
Native Roots Wanatah, Ind.
Irrigation system for new farmed land
Riemer Family FarmsBrodhead, Wisc.
Convert farm store to egg washing facility

Sol Gardens Yorkville, Ill.
Updated well for irrigation and barn repair

Steadfast Acres Lone Rock, Wisc.
Well for crop irrigation & water for pack house
The Seasonal Plate Cullom, Ill.
Purchase of delivery van and paper pot transplanter system
Ten Men Farm Pecatonica, Ill.
Construction of egg handling facility

Timberfeast Chatwsorth, Ill.
Buy organic grain handling equipment & pastured poultry supplies & mower