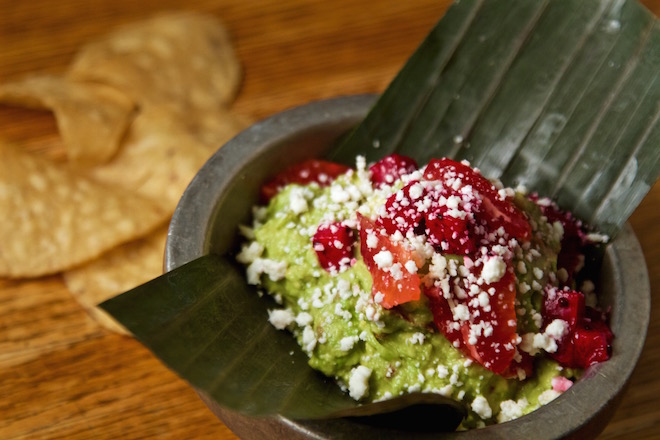 CHEF'S CHOICE GUACAMOLE Morita chile-infused Michoacan avocados, grilled knob onions, Cara Cara oranges, red dragon fruit, homemade fresco cheese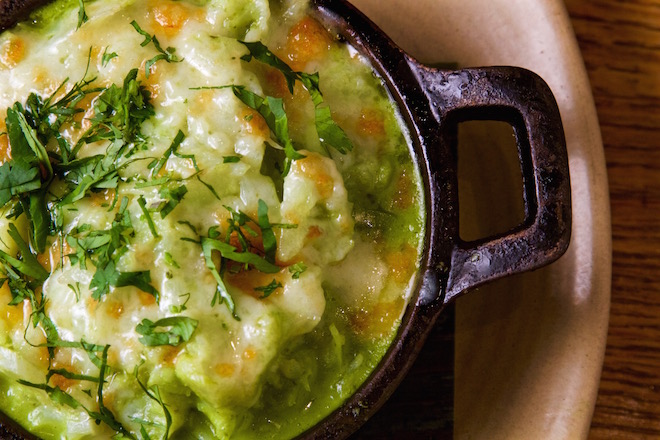 CAULIFLOWER, POBLANO CREMA With melted artisan Jack cheese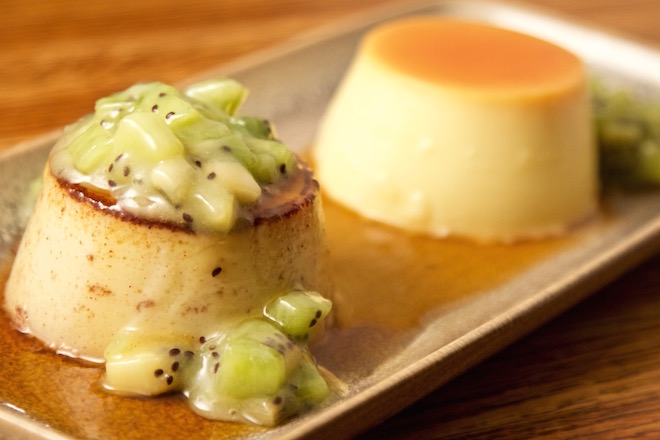 DÚO DE FLANES A duo of caramel custards: one with Mexican vanilla, the other with Myers's rum & Mexican cinnamon. Kiwi- cherimoya salsa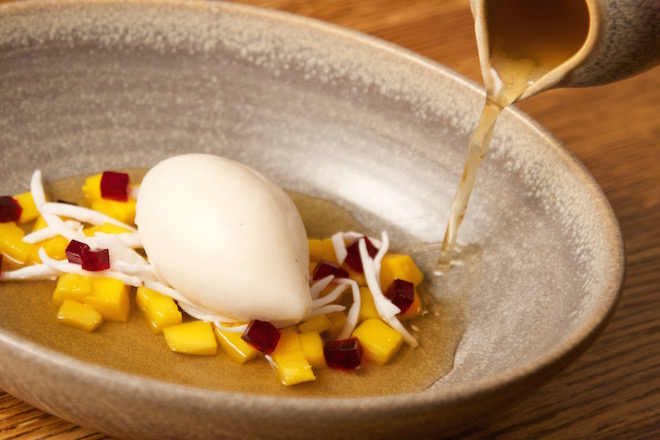 SOPA DE FRUTAS Guanábana sorbet, Mexican mango, jamaica jewels, young coconut, coconut water-lime "broth"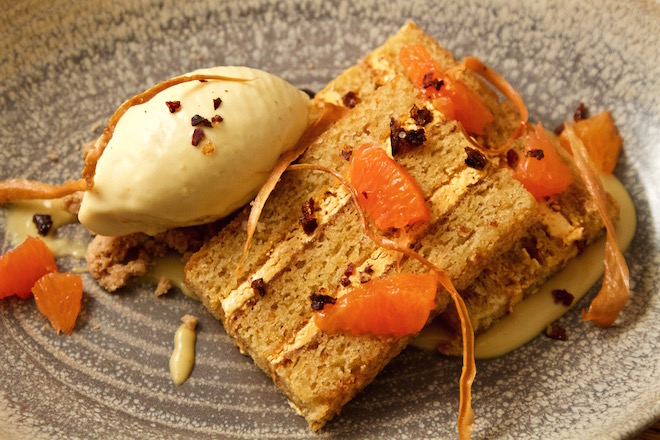 ORANGE-PARSNIP CAKE Moist parsnip cake (think: carrot cake) with orange-ancho buttercream, orange-parsnip ice cream, creamy Ancho Reyes natilla, candied ancho, parnsip crispies, Cara Cara oranges
The faintest hints of warmth are in the air and we're all desperate to escape the bleak doldrums of the Chicago spring, which really is more like a late winter if we're being honest.
And yet!
The Frontera team remains hard at work, making amazing use of seasonal ingredients and taking inspiration from their recent travels to Baja California, home to the beautiful Valle de Guadalupe and its fruit-forward, light-bodied wines.