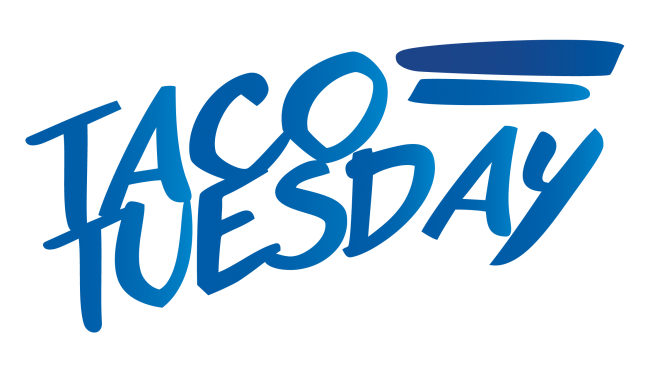 There really is a lot to love about this recipe — like, say, the crispy-skin chicken thighs, the aromatic garlic, the low-fuss factor — but for me this one's all about the salsa, which is more like a tangy, spicy, herby eggless mayonnaise that uses garlic and jalapeños as the emulsifier.
Creamy and vibrant, the salsa is something I learned in Oaxaca. That's where a fonda cook showed me how to make it; I still remember how blown away I was. More astonishing, however, is that it hasn't taken off in America. Why isn't this stuff everywhere?!!
Well, for this week's Taco Tuesday I'm doing my part to evangelize the gospel of creamy jalapeño salsa. I think you'll love it.
Quick note: Yeah, you could use chicken breast for this, but you'll be missing out on all of that moist deliciousness a chicken thigh provides.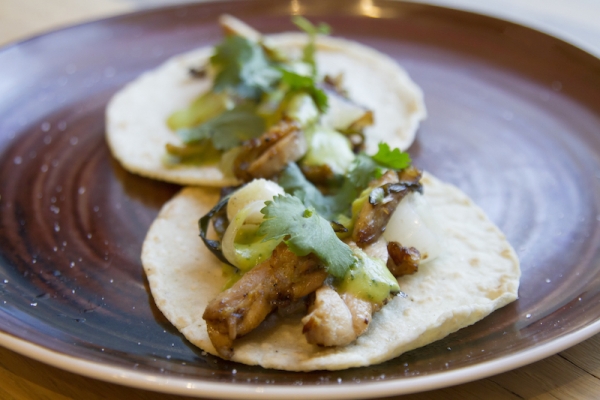 Ingredients
2

tablepoons

vegetable oil

4

bone-in, skin-on chicken thighs

3 or 4

knob onions or green onions, cut into 1/2-inch slices

3

garlic cloves cut into 1/2-inch slices

For the Salsa

3

fresh jalapeno chiles

, stems removed

6

whole

garlic cloves

1

cup

olive oil

Juice

of one lime

Salt

A few

sprigs

cilantro
Instructions
Film a large (10-inch) skillet with oil and set it over medium-high. Place the chicken thighs skin-side down and cook until the skin turns golden brown, about 7 to 8 minutes. Reduce the heat to medium, flip chicken over and add the knob onions and garlic to the skillet. Season with 1 teaspoon salt and cook for another 7 to 8 minutes. Remove the chicken from the pan and set aside.
In a small sauce pot set over high heat, add the jalapeños, garlic, salt and 2 cups of water and bring to a boil. Reduce heat and simmer until garlic is soft, about 10 minutes. Remove from the heat and let cool completely.  Drain the chiles and garlic, then chop the chiles into smaller pieces.  Place the chopped chiles and garlic in a blender jar and blend at a medium speed. While the blender is running, slowly add in the olive oil. Add a few sprigs of cilantro, lime and salt, about 1/2 teaspoon and blend.
Remove chicken from the bone and slice into ½-inch strips. Add the chicken pieces back to the skillet with the onions and garlic, stirring to combine. Scoop the mixture into warm tortillas and finish with a generous amount of the jalapeño salsa and cilantro.