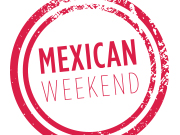 Looking for the perfect appetizer to serve this Christmas or bring to that holiday party? Look no further!
This appetizer can be made as a plated dish or simply served in a bowl with toasted canapes for the perfect dip.
The beet creates a dramatic color, the ricotta adds a luxurious creaminess, and the ancho adds a slight heat to really wow your guests.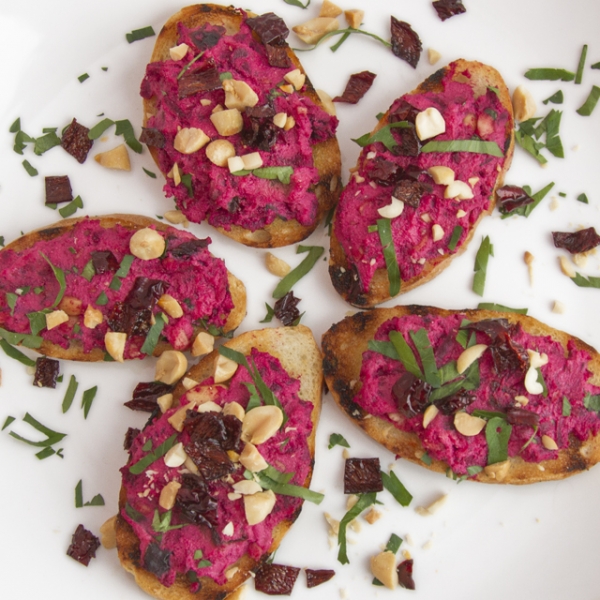 Ingredients
1

demi baguette

3

tbsp

olive oil plus more for brushing the bread

2

dried ancho chile,

stemmed, seeded and cut into ¼-inch pieces

2

small beets (about 5 ounces total), peeled and roughly shredded

salt

1/4

cup

peanuts, plus more for garnish

1

generous cup

homemade or store-bought "hand-dipped" ricotta

2

tbsp

chopped parsley
Instructions
Place a grill pan over high heat. Cut 12 ¼-inch slices from the baguette (reserve any leftover bread for another use) and brush each side lightly with olive oil. Lay the slices on the grill pan and toast until lightly golden, about 2 minutes, then flip the slices and toast the other side, about 2 minutes more.
Heat the olive oil in a large (10-inch) skillet set over medium-high. When the oil is hot, add the chile pieces and fry, stirring constantly, for 15 seconds. Use a slotted spoon to transfer the chile pieces to a paper towel-lined plate, leaving behind as much oil as possible.
Add the beets to the pan, sprinkle with a little salt, and cook, stirring frequently, until softened, about 2 minutes. Transfer to a medium mixing bowl and let cool.
Roughly chop the peanuts and stir them into the beets along with the ricotta, half of the toasted anchos, parsley and ½ teaspoon salt. Spread each slice of toast with about 2 tablespoons of the ricotta mixture and garnish with the remaining ancho and a sprinkling peanuts and cracked black pepper.
rinkling peanuts.