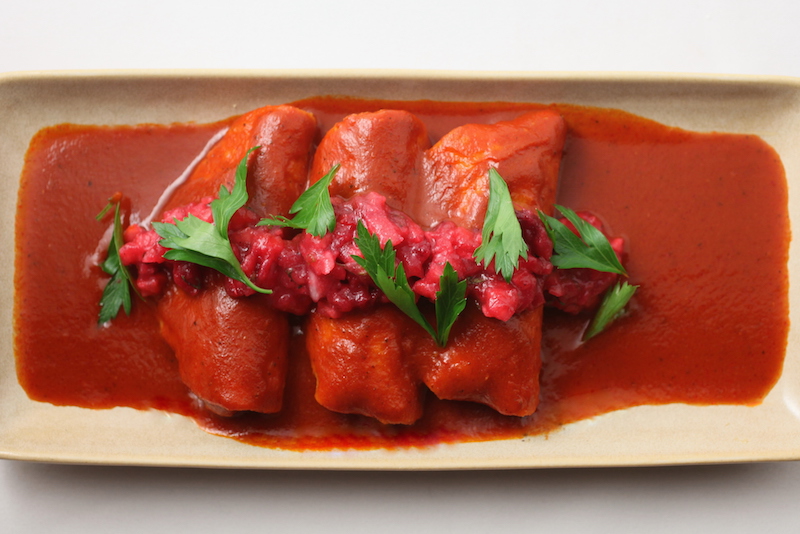 Thanksgiving Leftover Enchiladas: The best leftovers you'll ever eat!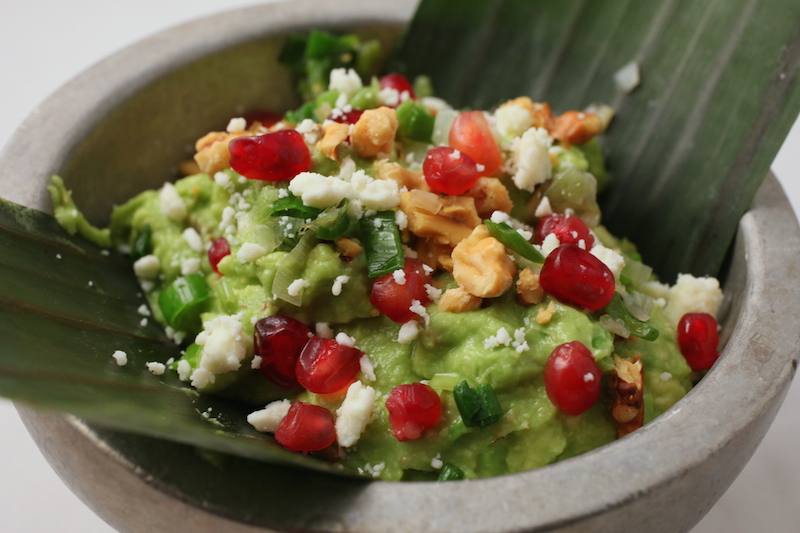 Winter Guacamole: Morita chiles, pomegranate, toasted walnuts, queso fresco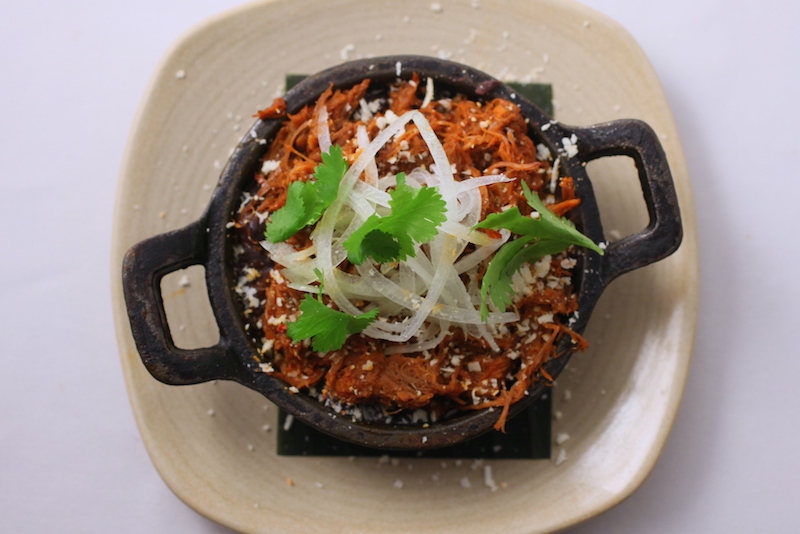 Goat Barbacoa: Shredded goat barbacoa, black beans, cincho cheese, white onions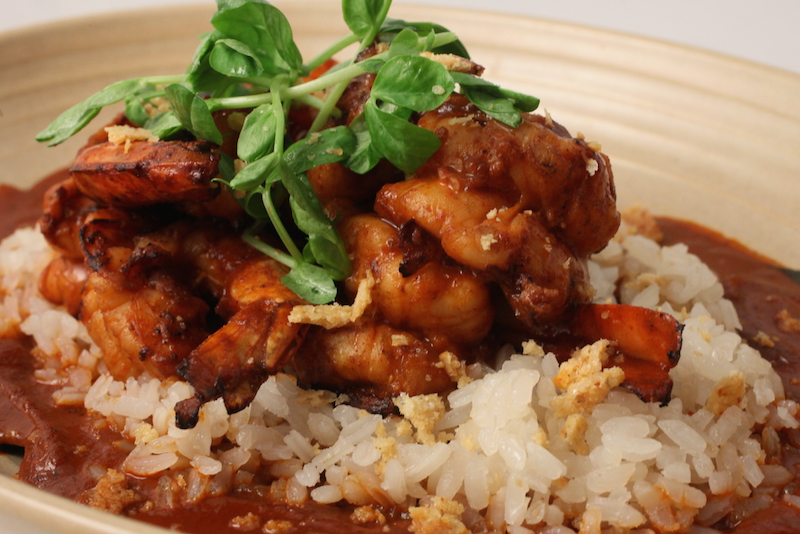 Shrimp a la Diabla: Wood-grilled shrimp, spicy guajilo sauce, white rice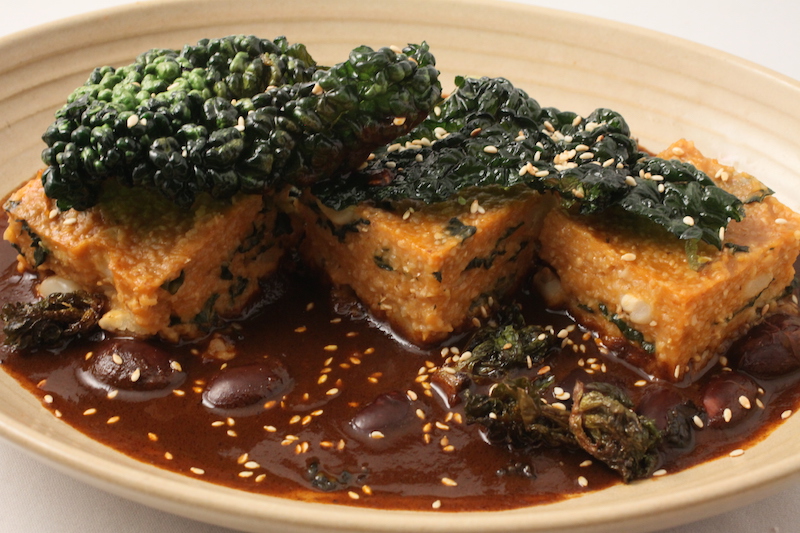 Pozole-Kale Torta: Ancho-infused cornmeal torta, mole poblano, runner beans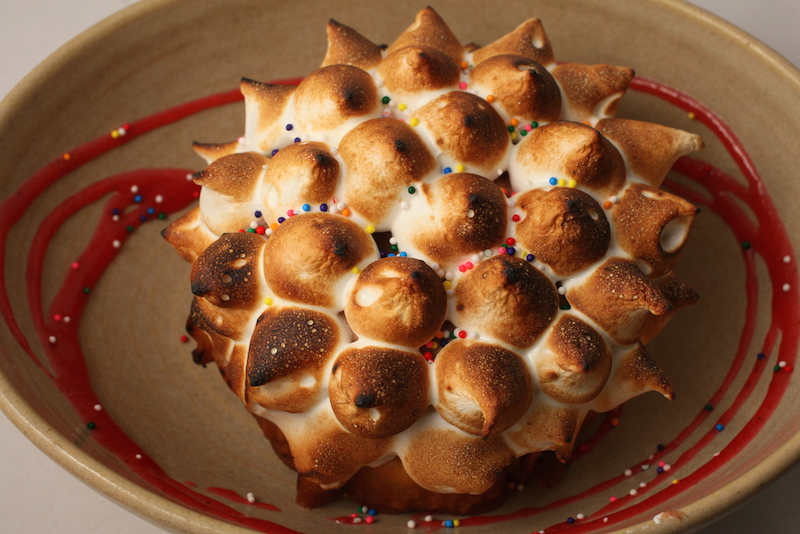 Buñuelos Espinoso: Crispy buñuelo, chocolate ice cream, torched gooey meringue!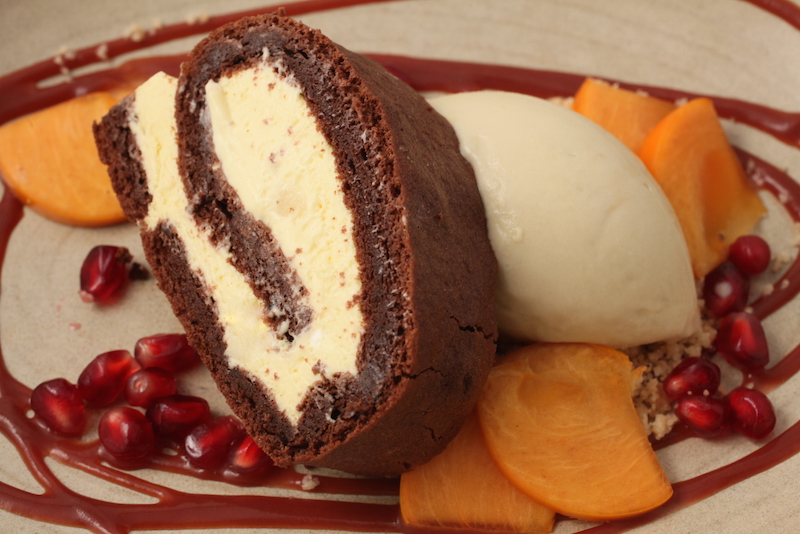 Niño Envuelto: Chocolate cake roll, passion fruit-guava filling, pawpaw ice cream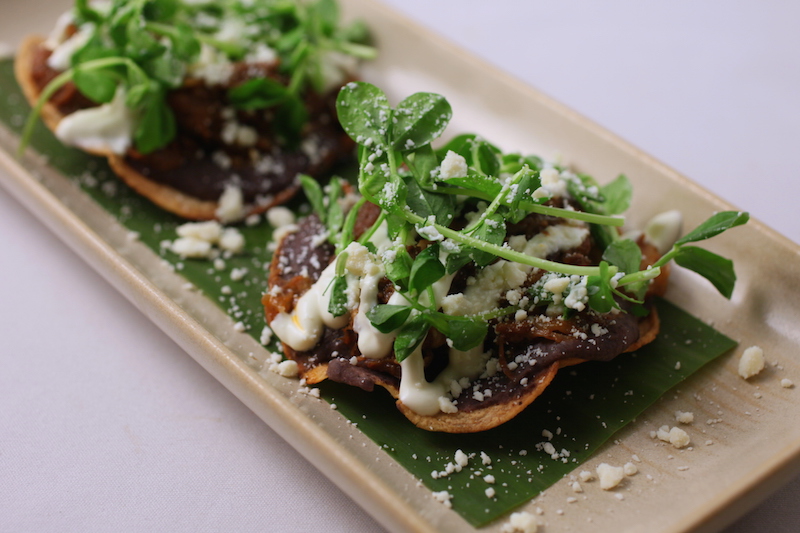 Tongue-to-Tail Tostadas: Super savory braised beef (tongue, chuck, ribeye)!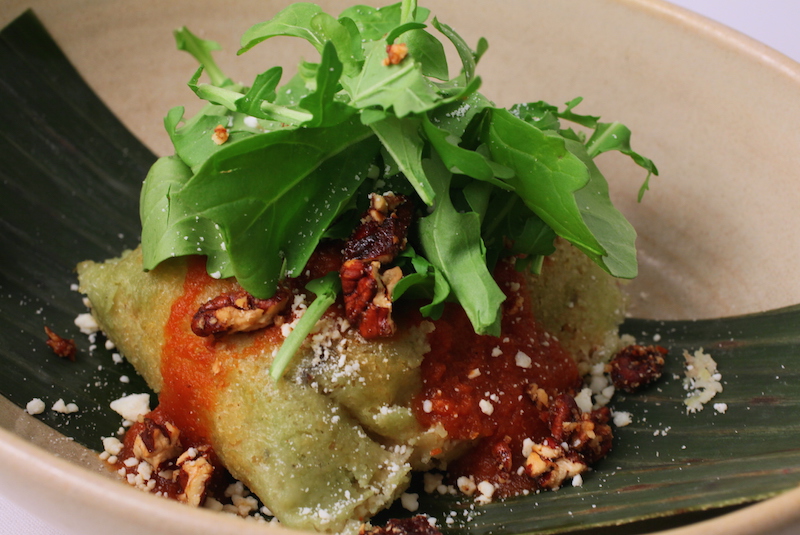 Mushroom Tamal: Shiitake, Oyster, Beech mushrooms. So good!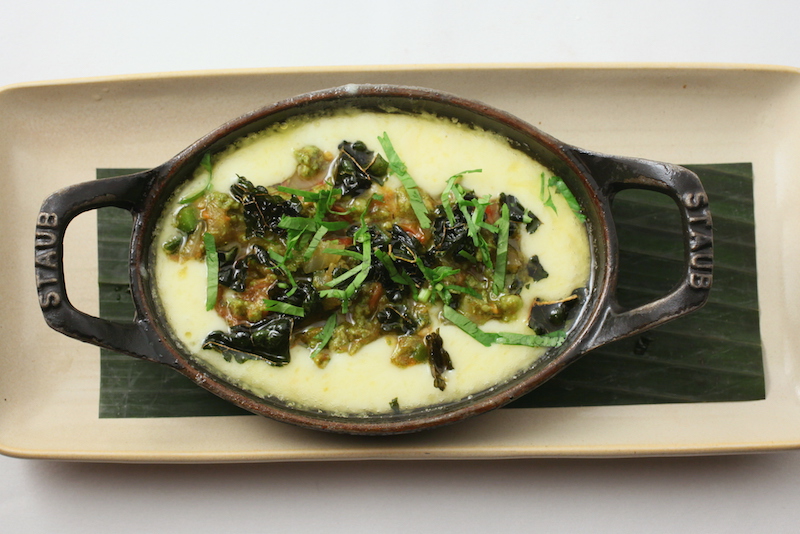 Green Chorizo Queso Fundido: Organic cheddar, green-chile chorizo, goodness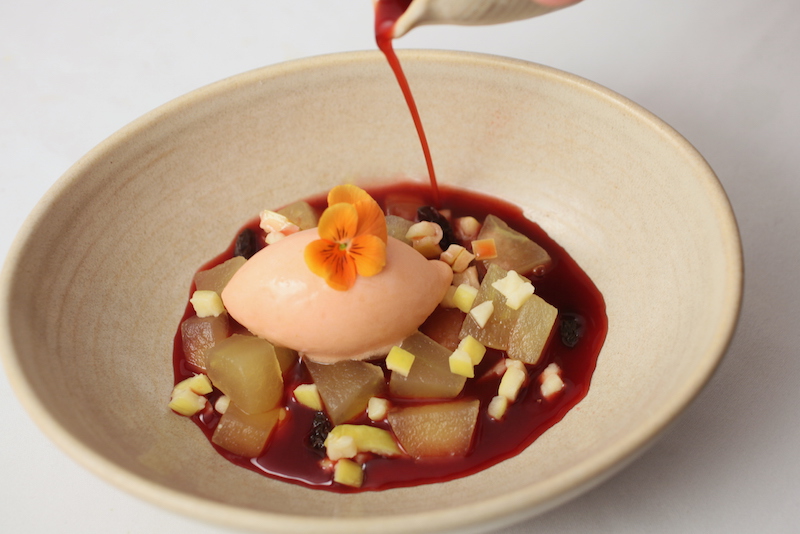 Sopa de Frutas: Pink guaca sorbet, fresh fruit, warm winter ponche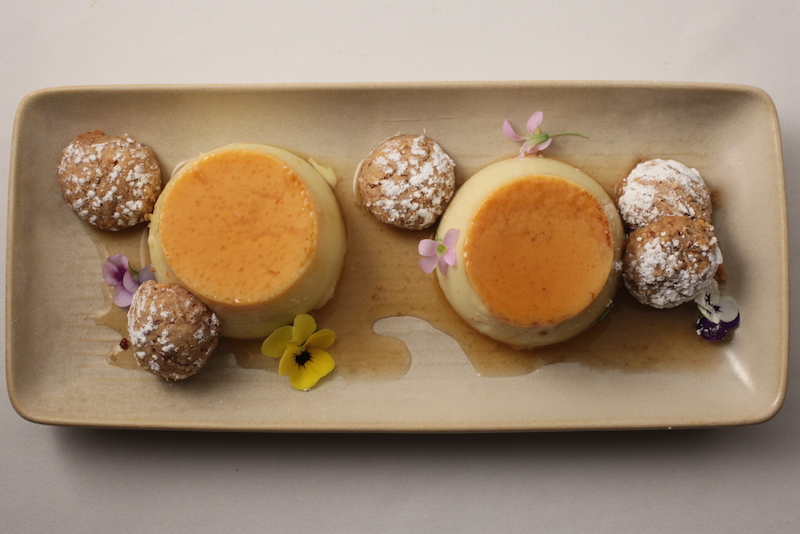 Dúo de Flanes: Two caramel custards (Mexican vanilla and rompope), pecan polvorones
Christmastime in Chicago is downright magical, what with the snow falling gently onto the glowing city streets.
Step inside Frontera this month and there's a different sort of magic, one that evokes the spirit of the Mexican Christmas. It's warm in here. Festive. And the food? Well, the new menu is all sorts of amazing.
"We picked and chose dishes for our new menu that are kind of iconic Christmas-y dishes throughout Mexico" said Richard James, Frontera's chef de cuisine and keeper of the city's most stylish chef pants.
Expect robust dishes like the Goat Barbacoa, complete with a guajillo sauce that's fortified with braising juices, or the Camarones a la Diabla, a recipe that Rick learned in Acapulco, where the coastal cooks prepare a guajillo sauce with onions caramelized (in butter!) and spiked with Tamazula hot sauce, and then grill fresh Florida pink shrimp marinated in Búfalo Mexican hot sauce.
"So nice it'll burn you twice," said sous chef Lisa Despres.
The Chicken in Xico Mole is another standout. It's made made with grilled red-chile Gunthorp Farms chicken breast and Veracruz's famous mole de Xico, a harmonious sauce comprising mulato & pasilla chiles, dried fruit, plantain, almonds, pecans and pine nuts. That's served with  mashed butternut squash, grilled eggplant, and crispy butternut. Total celebration on a plate.
But maybe you'd like to veer away from tradition. For that, we recommend the Thanksgiving Leftovers Enchiladas — smoked turkey and Chef Richard's cornbread stuffing wrapped into just-made tortillas and bathed in red chile sauce and cranberry salsa, the best leftovers you'll every eat.
Even the guacamole is getting in on the holiday cheer. Our Winter Guacamole is flecked with morita chiles and pomegranates, queso fresco and toasted walnuts.
"See? Just listen to those ingredients. They even sound like Christmas," James said.
And of course we have some intriguing desserts. Chef Jennifer Melendrez and sous chef Chris Ripley have turned out a truly incredible array of treats, including the Niño Envuelto, a chocolate cake roll with passion fruit-guava filling, pawpaw ice cream, pomegranate caramel and Beck Grove fresh guavas, and the Buñuelo Espinoso, a buñuelo with rich chocolate ice cream (made from Xoco's house-ground Mexican cacao) and torched gooey meringue.
See? It really is the most wonderful time of the year.