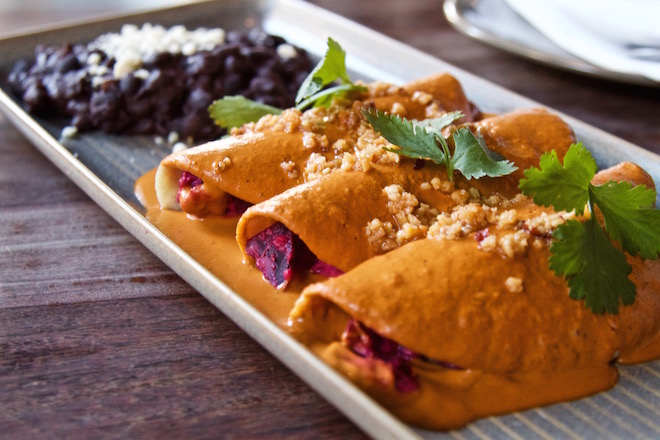 BEET-GOAT CHEESE ENCHILADAS Just-made tortillas packed with roasted beets, topped with red-chile almond sauce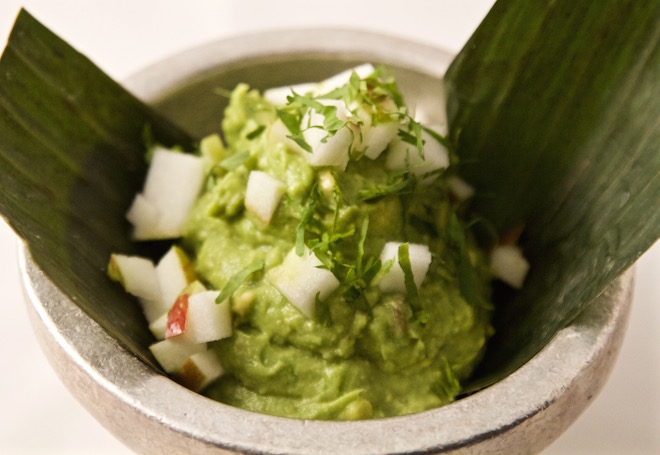 APPLE-JALAPEÑO GUACAMOLE Creamy, with a crunchy, spicy punch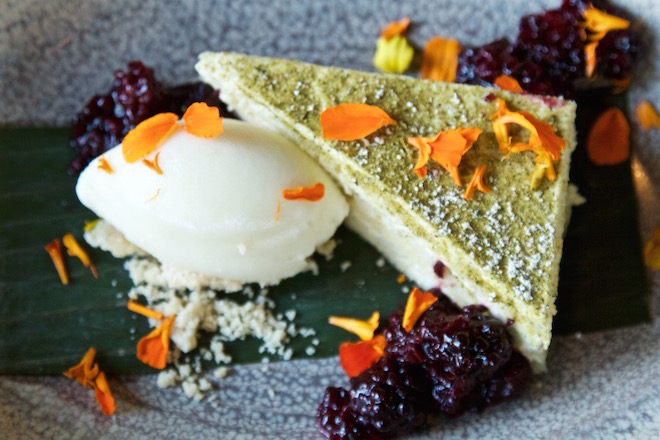 CHAMOMILLE-MATCHA SPONGE CAKE With honeydew sherbet and blackberry compote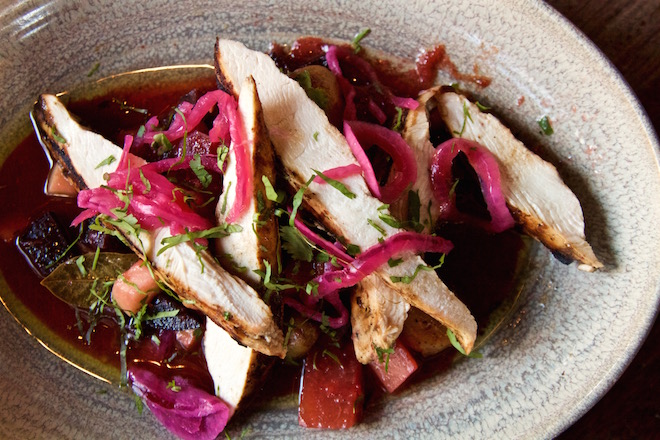 CHICKEN IN FALL VEGETABLE ESCABECHE Tangy, comforting perfect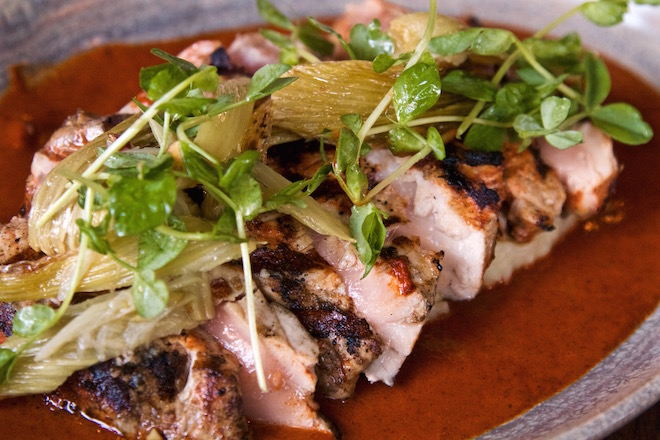 OPAH IN SILKY YELLOW MOLE Kissed by live fire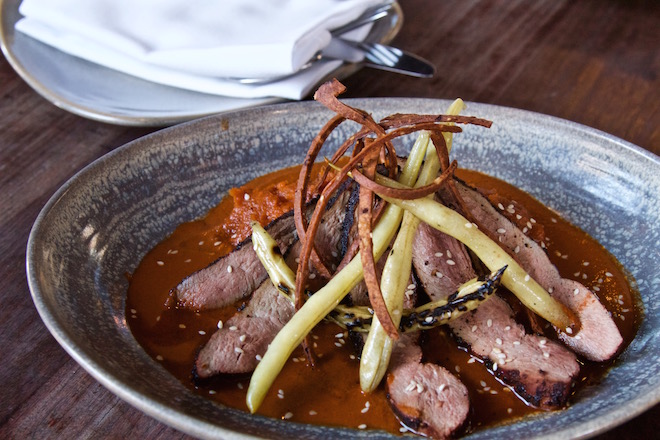 DUCK IN MOLE COLORADITO A Frontera classic, updated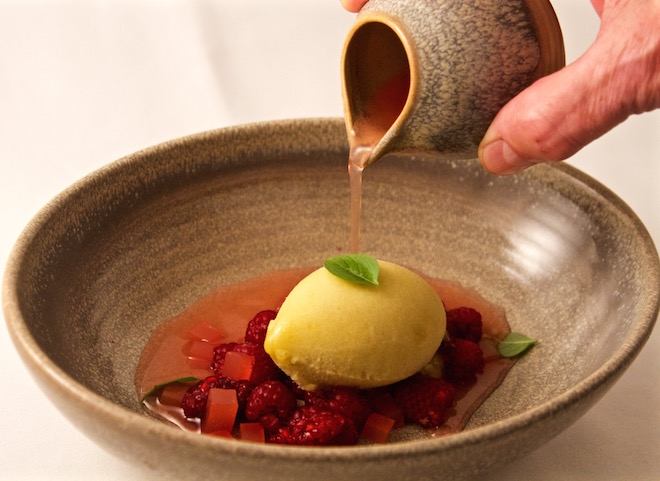 SOPE de FRUTAS Peach-basil sorbet, sparkling watermelon broth
As we turn our collective attention to falling leaves and shorter days, the Frontera chefs are, once again, taking the very best of the season and making Mexican magic.
Consider the abundance of autumn on our latest seasonal menu.
Cortland apples in our guacamole. Pumpkin puree mixed right into masa for the ricotta tamal. The roasted fall produce — beets, carrots, fingerlings and Red Gala apples — in the escabeche. The sweet potatoes accompanying the Duck in Mole Coloradito, itself a maroon-hued symphony of ancho and guajillo chiles, sesame and chocolate.
And dessert? My word, the desserts will remind that sweater weather really is better weather. Pumpkin-Ricotta Cheesecake with local figs and amaranth alegría. If you're still clinging to the last vestiges of warmth, let the Sopa de Frutas — with peach-basil sorbet, and a sparkling watermelon broth pourover — provide your graceful exit.
Autumn is a time to get into new rhythms. We invite you to spend a little of it with us.
View complete menus and make reservations here.