FRONTERA GRILL | 445 NORTH CLARK STREET | CHICAGO |  312-661-1434
LOCATION:
Frontera Grill is located on Clark Street, just south of Illinois Avenue, in Chicago's River North neighborhood.
ADDRESS:
445 North Clark Street – Chicago, IL 60654
HOURS:

Tuesday-Thursday: 11:30-2:00pm- 4:30-9pm

Friday: 11:30-2:00pm- 4-10pm

Saturday: 10:30-2:00pm- 4-10pm

Sunday: 10:30-2:00pm- 4-9pm

Note: Our bar stays open between lunch and dinner on Fridays, Saturdays & Sundays for cocktails & guacamole.

GIFTS CARDS
Please consider supporting us by purchasing a gift card  SHOP HERE
SHIPPING
The flavors of Frontera, shipped nationwide. DETAILS
SERVICE CHARGE:
Learn more about our service charge here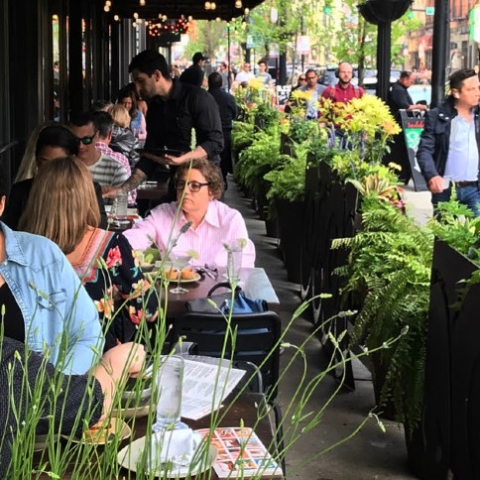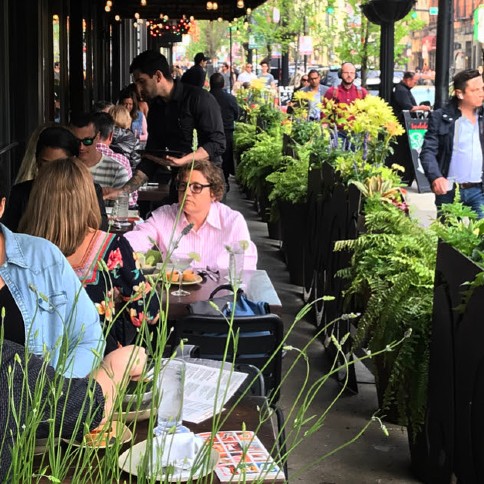 Our patio is now open! Make your reservation on our resy page today!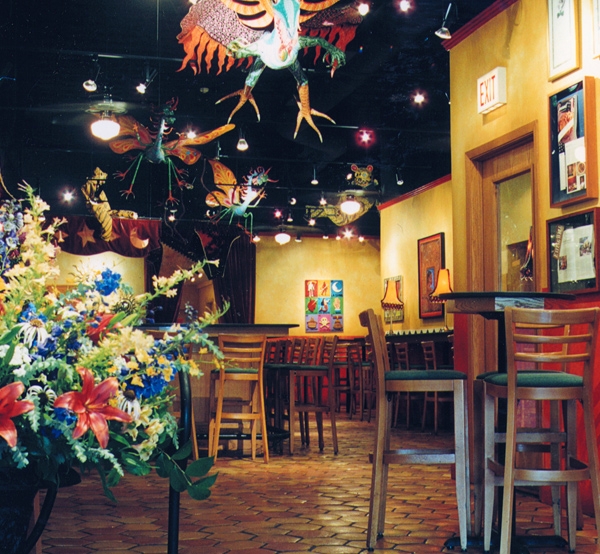 "The place to savor authentic and scrumptious regional dishes and stellar margaritas." — Chicago Magazine
"There's nothing even remotely similar to Frontera Grill…anywhere else in America." — Molly O'Neill, The New York Times
It was 1987. Rick Bayless and his wife, Deann Groen Bayless, had just returned from an extended stay in Mexico, where they had been researching their first book. They wanted a restaurant that tasted and felt like their travels. So they hung colorful Mexican folk art on the walls, turned up the Mariachi music and packed the menu with the foods that reminded them of their travels:  tangy tomatillos, rich black beans, fiery chiles. And that's how it's been ever since. Not that we haven't changed. We change all the time, adding new authentic flavors to our menus, developing new relationships with the Midwestern farmers who provide us with everything from summer squash to maple syrup to goat. But at the end of the day, no matter how inventive our techniques or local our ingredients, our food still transports you to the same place: the colorful, vibrant kitchens of Mexico.
LET US HOST YOUR NEXT FIESTA!
Looking to throw an unforgettable private party? The Morales Room offers a more intimate Frontera experience for your group.  It's just one of our three private event rooms at our Clark Street restaurants. For more information see