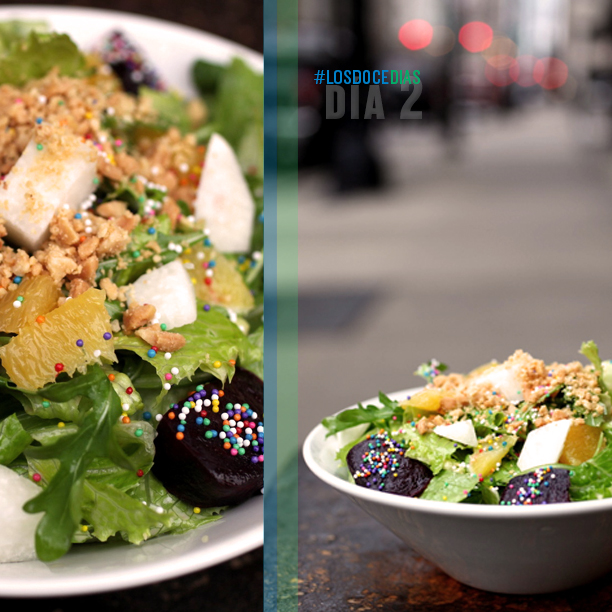 For our second day of Los Doce Dias de Navidad, we present a salad. A salad with sprinkles on it.
The ensalada de noche buena is traditionally served on, well, noche buena, a.k.a Christmas Eve. Aesthetics are crucial here: The salad is designed in the Christmas color palette of green (lettuce), red (beets, pomegranate seeds) and white (jicama).
Of course, if you Google the salad, you'll see that some people leave out the green—that is, the lettuce—altogether. And some people go crazy with the white, adding, um, mayonnaise. Our version at XOCO sticks pretty traditional, with romaine, roasted beets, jicama, orange, peanuts and a piloncillo-sherry vinaigrette. True, we left out the pomegranate seeds. But we kept the sprinkles, which are the ornaments on this Christmas tree of a salad. By any measure, that's a fair trade-off.