FONDA FRONTERA | 1471 NORTH MILWAUKEE AVE | CHICAGO | (872) 829-3821
Mexico City-style neighborhood restaurant
Like the fondas in Mexico City — those homey places serving classic, local food — ours is warm and comfortable, and embodies the essence of Frontera: Mexican spirit, local heart. Our goal is to make Fonda Frontera the best neighborhood Mexican restaurant in Chicago.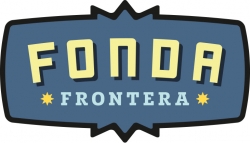 Fonda retains the robust local craft beer lineup of its predecessor, Xoco Bistro, but our bartenders will be mixing up some pretty delicious new cocktails — craft cocktails, mug cocktails and carafe cocktails, all featuring a wide array of mezcals, tequilas and local spirits. Great wine, too.
Chef John Sullivan has introduced a raw seafood bar, rich with ceviche, cocteles and oysters, and added more soul-satisfying entrees from our wood-burning grill and oven — some modern, some classic. All very Mexico City.
Our pastry kitchen is kicking out vibrant, Mexican-inspired desserts. (Yes, the golden delicious churros are staying on the menu. We're not crazy.)
Bring your friends. Bring your familia. Fonda Frontera is ready to serve you.
FONDA FRONTERA
ADDRESS:
1471 North Milwaukee Avenue
Chicago, IL 60622
HOURS:

Tuesday–Thursday 5:00pm-10:00pm
Friday 11:00am-11:00pm
Saturday 10:00am-11:00pm
Sunday 10:00am-8:00pm
Closed Monday
Fonda Frontera is now accepting reservations for parties up to 10 guests.
Click the button below to reserve your table.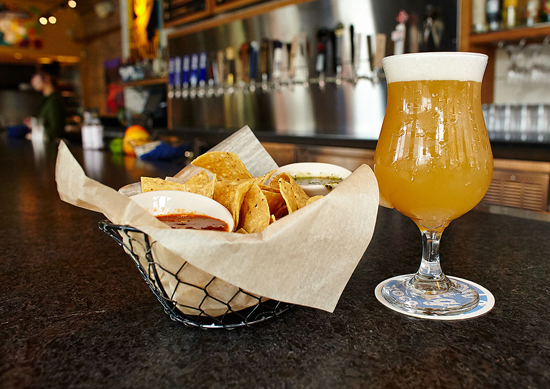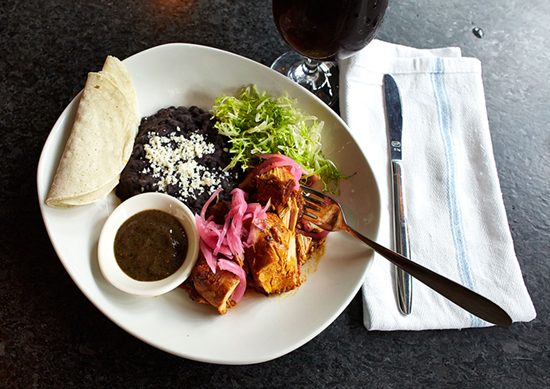 Download menu in PDF format: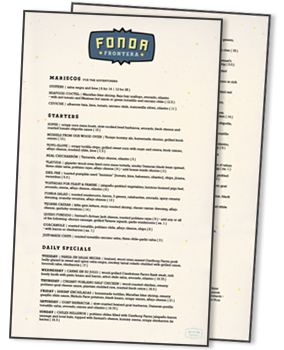 FIESTA FRIENDLY FARE FOR YOUR NEXT EVENT
Plan the perfect fiesta with crowd-pleasing fare from award-winning chef Rick Bayless. Our catering and private events menus are filled with Mexico's most soul satisfying flavors from our wood-burning oven.
Your guests can make their own tacos with our house-made corn tortillas and choose from an array of toppings. Include our freshly–made guacamole, amazing sides, and top-of-the-line margaritas for a fun fiesta spread at Fonda Frontera or packaged to go for your catered event.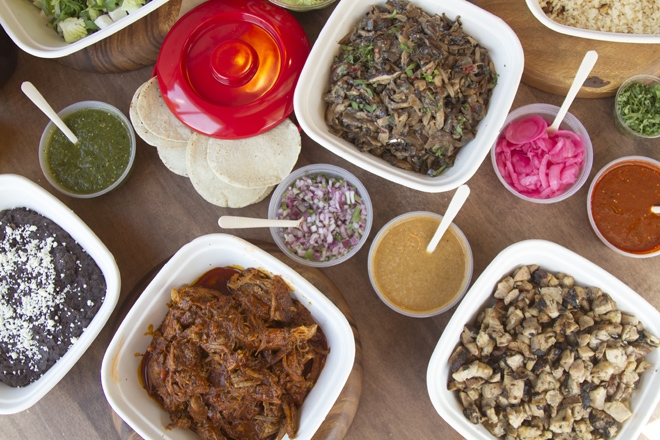 Mexican street food fiesta!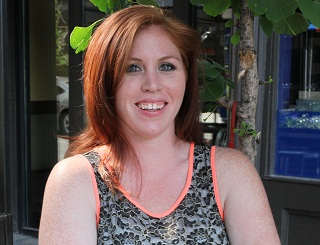 CARLY TOBIN
Manager, Fonda Frontera
Carly earned a degree in business management at Robert Morris University and gained experience in prime aged beef and seafood at Eddie Merlots.  Carly enjoys running when she has time and likes corgis, although she doesn't have one yet.
Twitter @fondafrontera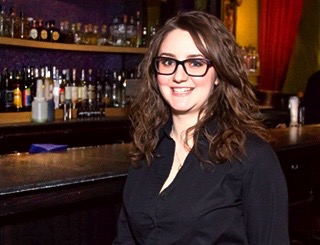 JESSICA WEBER
Manager, Fonda Frontera
Jessica loves good jokes and tequila cocktails more than anyone else in the whole world. She joins the Wicker Park team after a tenure at Frontera Grill and Topolobampo, where she worked as a manager and server, respectively.
Twitter @fondafrontera
JOHN SULLIVAN
Chef, Fonda Frontera
A native of Chicago, John leapt at the chance to work with the Frontera team, expanding his repertoire and appreciation for Mexican cuisine. After attending Kendall College, John worked his way through several notable restaurants In a search for education, exposure, and experience. He recently returned to Chicago after 8 years in New Orleans, working in fine dining and Southern contemporary concepts. 
Twitter @fondafrontera
JOSE RAMIREZ
Sous Chef, Fonda Frontera
In September 2009, the New York Times ran a story about Xoco opening accompanied by a photo of Chef Jose making churros in the front window.  Chef Jose has been a leader since day 1.  He currently oversees all prep at Fonda Frontera.
Twitter @fondafrontera
Fonda Frontera
1471 North Milwaukee Ave
Chicago, IL 60622
(872) 829-3821