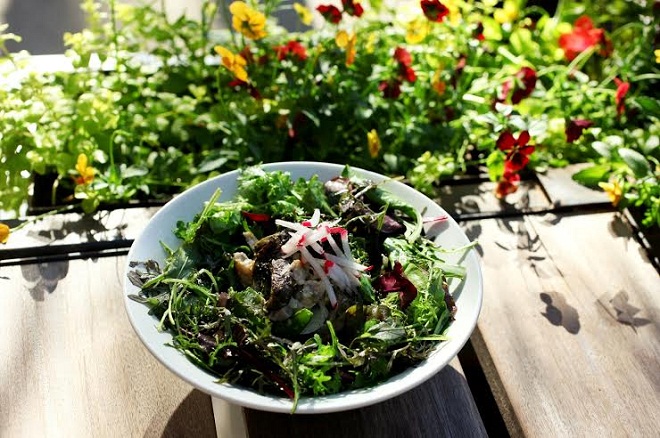 Mexican Flavors inspired by Chicago's farmers markets: Smoked catfish summer salad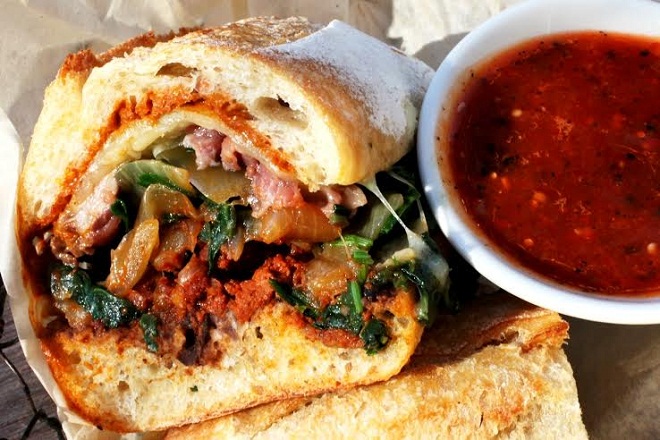 Mexico City Torta: Creekstone flank steak, chorizo, braised farmers market quelites.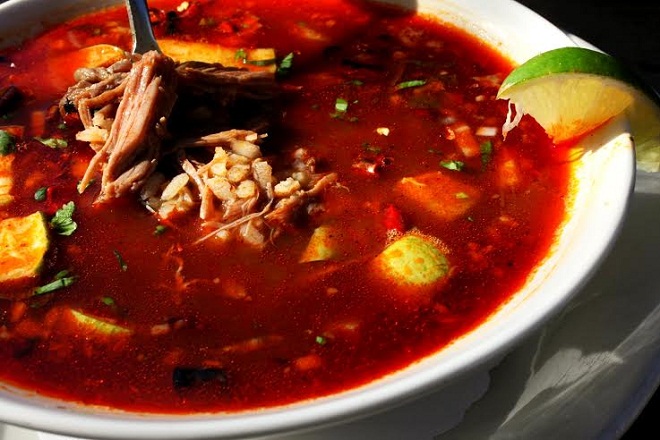 Guajillo Goat Caldo: Wood-oven roasted goat, summer squash, rice, arbol and guajillo chile.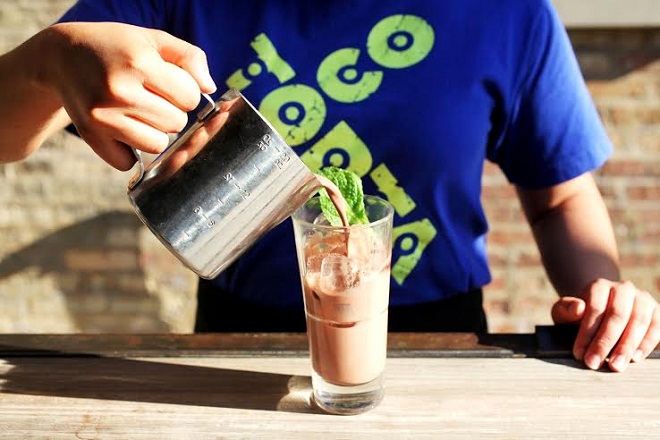 Iced Mint Chocolate: House-made chocolate, 2% milk, mint from Rick's garden.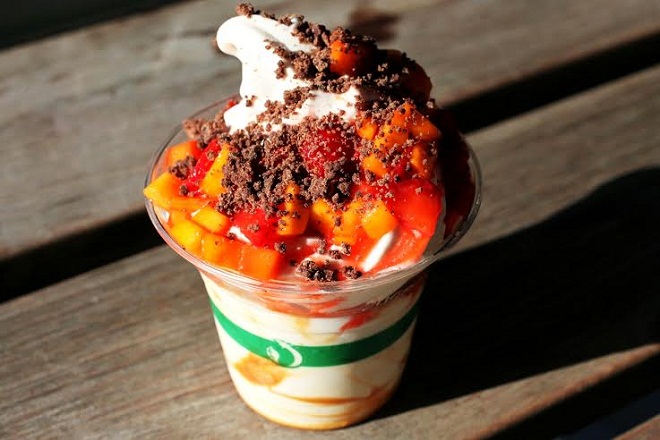 Strawberry Soft Serve: topped with first of summer fruit and chocolate crumble.
The summer has (un)officially started!   Inspired by Chicago farmers markets, the Xoco chefs have crafted our new seasonal menu with Midwestern produce in mind, staying true to authentic Mexican flavors.  We have a torta that features quelites, or lamb's quarters, a delicious dark leafy green.  But this is no vegetarian torta: we pair the quelites with flank steak, chorizo, melted cheese, and a crema made with dark, fiery salsa negra.  We named it after D.F., Mexico's melting pot: this month we invite you to try the Mexico City Torta.
On the pastry side, we have started serving Xoco iced mint chocolate.  This refreshing beverage is a blend of our bean-to-bar chocolate, 2% milk, and mint sourced from Chef Rick and Deann's herb garden!  We are also featuring the first beautiful fruit of summer.  Xoco now has homemade strawberry soft serve, a raspberry – chocolate brownie, and a parfait of coconut and passionfruit mousse.
Xoco loves summer, and there are no better seats in the house than on the Xoco patio. We have so much to be excited about, from several new craft beers, to a summer vegetable mollete on the breakfast menu, and additional sweet and savory dishes that we ran out of time listing them all!  You'll have to come down to Xoco and see for yourself.